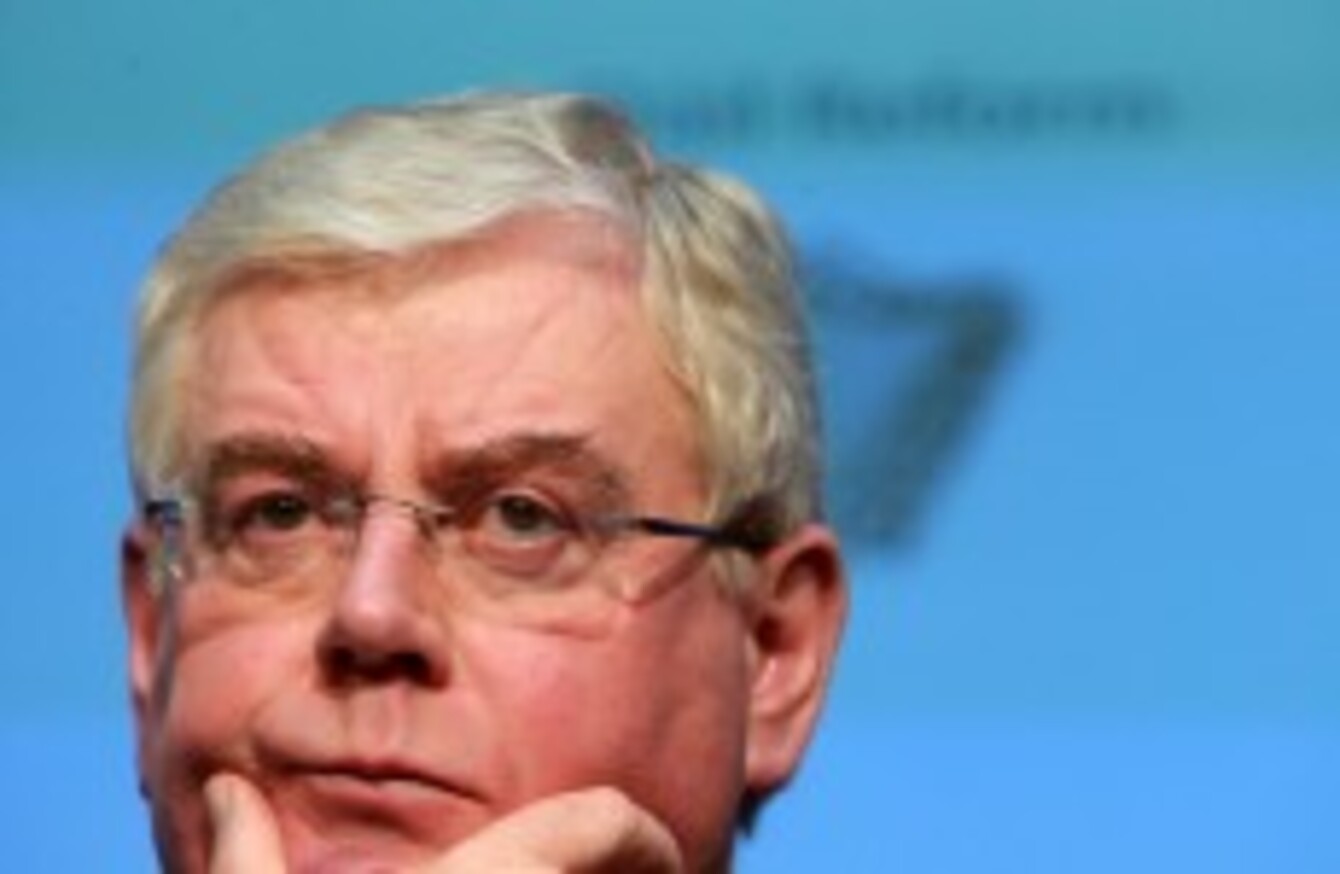 Tánaiste Eamon Gilmore (File photo)
Image: Sam Boal/Photocall Ireland
Tánaiste Eamon Gilmore (File photo)
Image: Sam Boal/Photocall Ireland
THE TÁNAISTE HAS said that it is "never helpful" when issues that are to be considered by government are "trawled in the media in advance".
Speaking on his way into an event in Dublin Castle this afternoon, Eamon Gilmore said it was important that the right decision on water charges is made.
He was speaking in the aftermath of what were described by one Minister as "robust" discussions at Cabinet this morning after details of how much consumers can be expected to pay for water were widely reported this morning.
"I think it's never helpful that issues that have to be considered by government are trawled in the media in advance," Gilmore said today.
He added: "I don't blame anybody for it, I just think it's unhelpful. But I think what is important is that we concentrate on the decision and get the decision right and we're doing that and we'll be returning to it when we have some more work done on it."
The Tanaiste said that there was still a "degree of prepartory work to be done" in relation to charges, including examining a person's ability to pay and what happens in cases where households are not metered.
"I think it's important that we get the decision right. This is obviously a very major decision that the government has to make," he said.
Source: Hugh O'Connell/YouTube
The Taoiseach was not taking questions on his way into Dublin Castle this afternoon having dealt with the issue at Leaders' Questions, according to a spokesperson. 
Earlier, Children's Minister Frances Fitzgerald said there was strong exchanges between ministers this morning.
"Clearly we had a very robust discussion, as we should have, in relation to water charges. This affects every household in the country," she said.
Fitzgerald added that both parties intend to get the issue "right".
The Minister was speaking at the launch of 'Better Outcomes, Bright Futures', a national policy framework for children and young people.
She described the document as a "roadmap for Irish children in the future that involves all government departments".
"It's the first time that all current government commitments to children are laid out in details," she said.