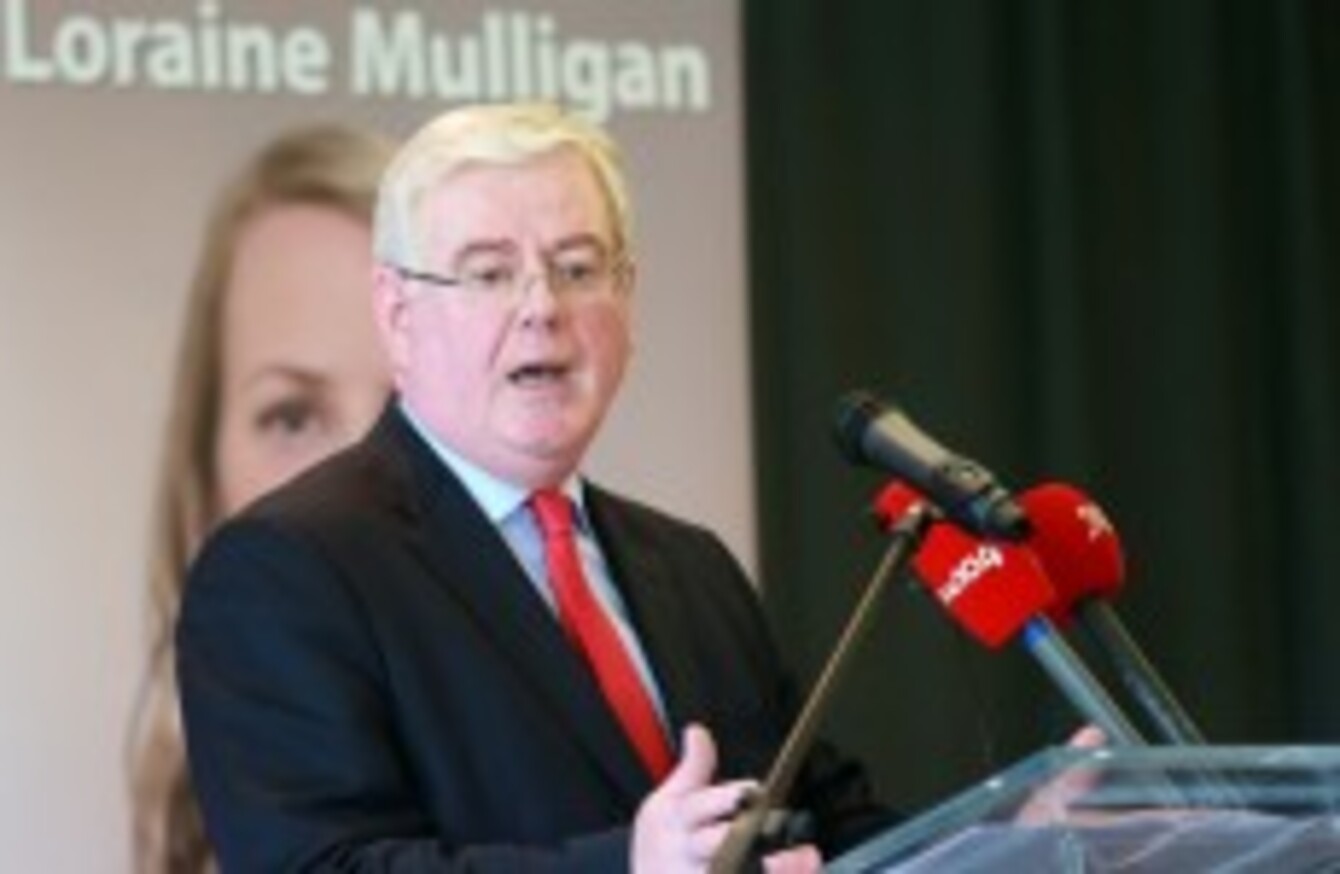 Image: Laura Hutton/Photocall Ireland
Image: Laura Hutton/Photocall Ireland
THE TÁNAISTE HADN'T seen the Guerin Report that led to Alan Shatter's resignation as late as 2pm this afternoon.
Eamon Gilmore was asked about the report into Garda whistleblowers by barrister Sean Guerin today at an event in Castleknock and said that he hadn't seen either it or the Cook Report into the bugging of GSOC.
Asked if he could commit to their publication ahead of the 23 May elections, Gilmore said that he was unable to do so.
"I can't because I don't know when they're going to be available.
"I haven't seen either of those reports. But, when they are made available to us, the intention is to publish them."
Gilmore said that he 'didn't know' why the reports hadn't been published ahead of the initial deadline of Easter.
The Taoiseach today said that he had been given the report yesterday and had passed it on to Shatter today.
Gilmore said following the resignation that Shatter was a Minister of "exceptional talent".
"While I believe that the Minister's decision to resign was, in the circumstances, inevitable I want to pay tribute to Alan Shatter for his work in the Departments of Justice and Defence.
"Alan Shatter is a talented legal thinker who worked incredibly hard on his reform agenda.
"He has had many accomplishments during his time in office, including reform of the legal profession, modernisation of the Courts, landmark personal insolvency legislation and modernisation and reform of the prison service."