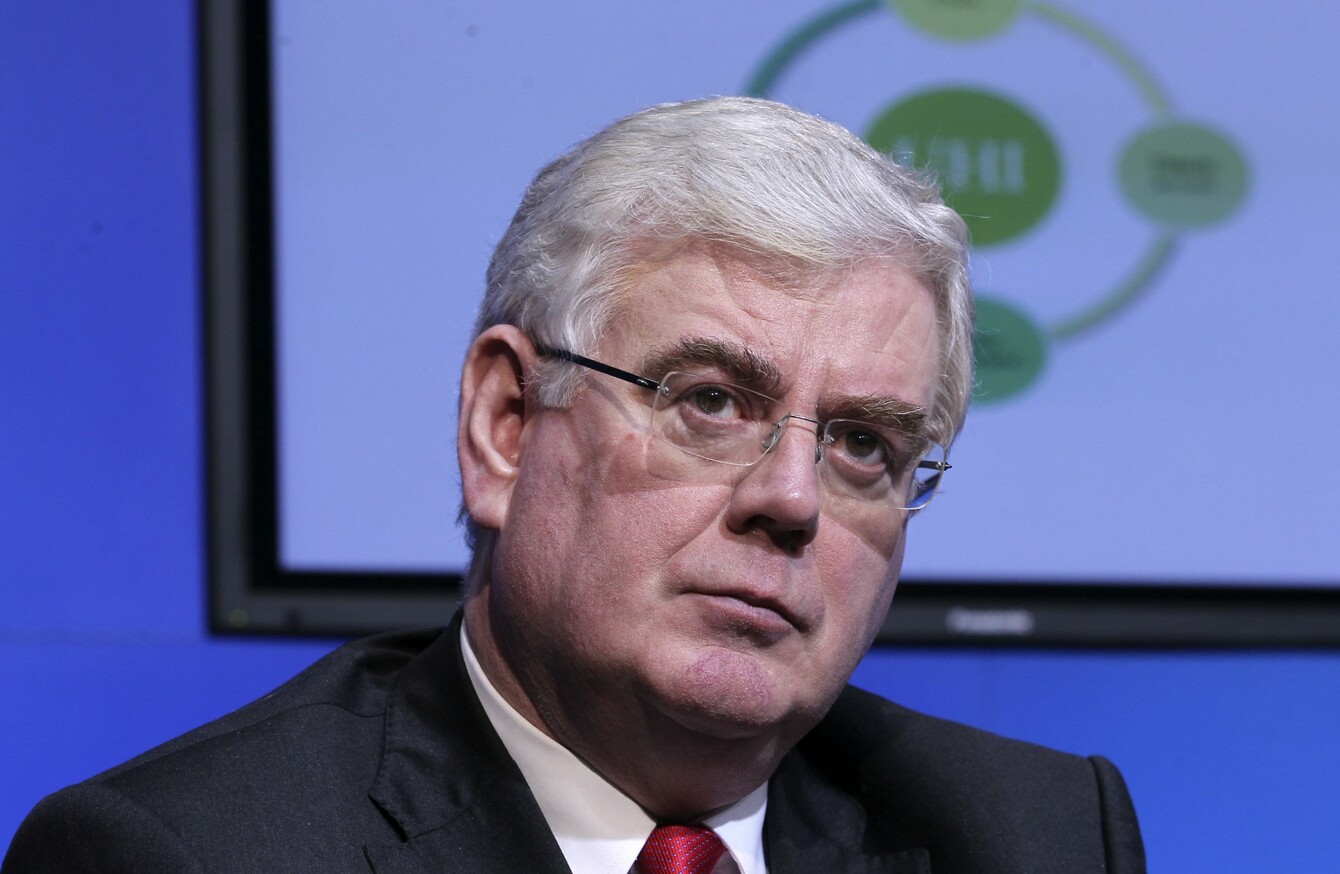 Image: Sam Boal/Photocall Ireland
Image: Sam Boal/Photocall Ireland
FORMER TÁNAISTE EAMON Gilmore has been named as one of the world's Leading Global Thinkers of 2015.
He was chosen by Foreign Policy magazine to feature in its list of 100 leading global thinkers, in its special annual issue celebrating the winners.
In its introduction to the issue, Foreign Policy mentions Ireland, saying:
Other stories showed that public opinion, no matter how seemingly intransigent, can change: In both the United States and heavily Catholic Ireland, for instance, same-sex marriage is now legal.
Gilmore is included in the Challengers section, alongside Brazil's attorney general Rodrigo Janot, human rights lawyer Radhika Coomaraswamy, and Catherine Murphy, policy advisor with Amnesty International in the UK.
Gilmore was chosen "for championing gay marriage in a Catholic bastion", says Foreign Policy.
"Eamon Gilmore was one of the referendum's key backers," says the magazine.
Dublin Central Labour TD Joe Costello welcomed the news and congratulated Gilmore.
He said the decision is "a fitting endorsement of the role Eamon has played and will continue to play at an international level".
The honorees in Foreign Policy's special issue are organised into nine categories – the Decision-Makers, the Challengers, the Innovators, the Advocates, the Artists, the Healers, the Stewards, the Chroniclers, and the Moguls:
Among the remarkable ranks of FP's Global Thinkers, there are individuals and organisations who have tackled climate change despite a poor country's economic limitations; a pop singer who has challenged the Islamic State with verses; inventors who have created an iPhone app that serves as eyes for the blind; and a book with pages that clean dirty water.