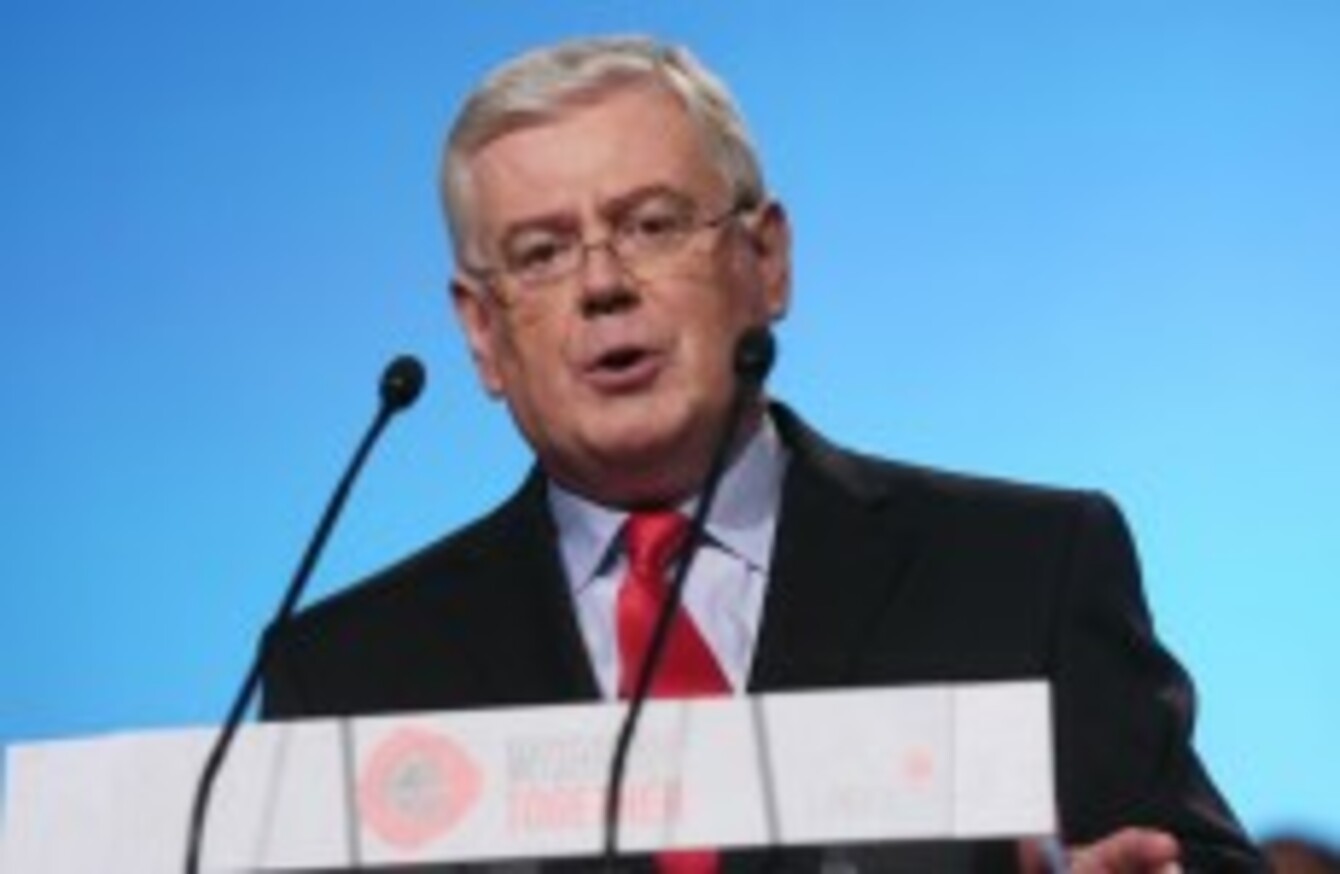 Tanaiste and leader of the Labour Party Eamon Gilmore
Image: La
Tanaiste and leader of the Labour Party Eamon Gilmore
Image: La
TÁNAISTE EAMON GILMORE has said today that the figure for medical card review, which could lead to cuts, is still the one that was set out in the Budget.
In an interview with RTÉ at the Labour Annual Conference, Gilmore was asked about reports today in the Sunday Independent that the €113m target for medical card cuts had been slashed by more than €40m.
Gilmore said that the overall saving in the health budget was €666m, and that the amount to be saved on medical cards is "the amount that was set down in the Budget".
He added that the HSE has drawn up a draft service plan which is currently before the Minister for Health, James Reilly. Reilly is due to present this to the government.
Gilmore stated that the government is working to deal with the issue of medical cards, and the problems related to the issue of discretionary medical cards.
The Tánaiste was also asked about the issue at a media conference in Killarney a short time later:

Top-up payments
On the subject of top-up payments, the Tánaiste said that he and the Taoiseach Enda Kenny had reduced their salaries and those of the staff that work for them.
They have also set down pay guidelines for State-funded agencies, who are expected to abide by them. Those that don't comply could see certain measures used against them, such as a reduction in State funding.
Gilmore added that he doesn't intend that there will be exceptions to the guidelines.
Recovery
Of the so-called 'squeezed middle', Gilmore said the government "have to make sure that the recovery succeeds", and that the first priority is jobs.
"We need to do more to ensure that jobs are created for young people," he said.
He said that "we don't want to go back to the situation where people who benefit from economic recovery" are a "small handful of property developers" and they "want to see recovery is for those people whose sacrifices made recovery possible".
When asked about the prospect of a tax break for the squeezed middle, Gilmore wasn't drawn on a specific type of break, but said that "as the finances of the country improve I would like to be in a position, and the government be in the position, to lift the burden of taxation somewhat on working families".
He said that would be in this term of Government if possible.