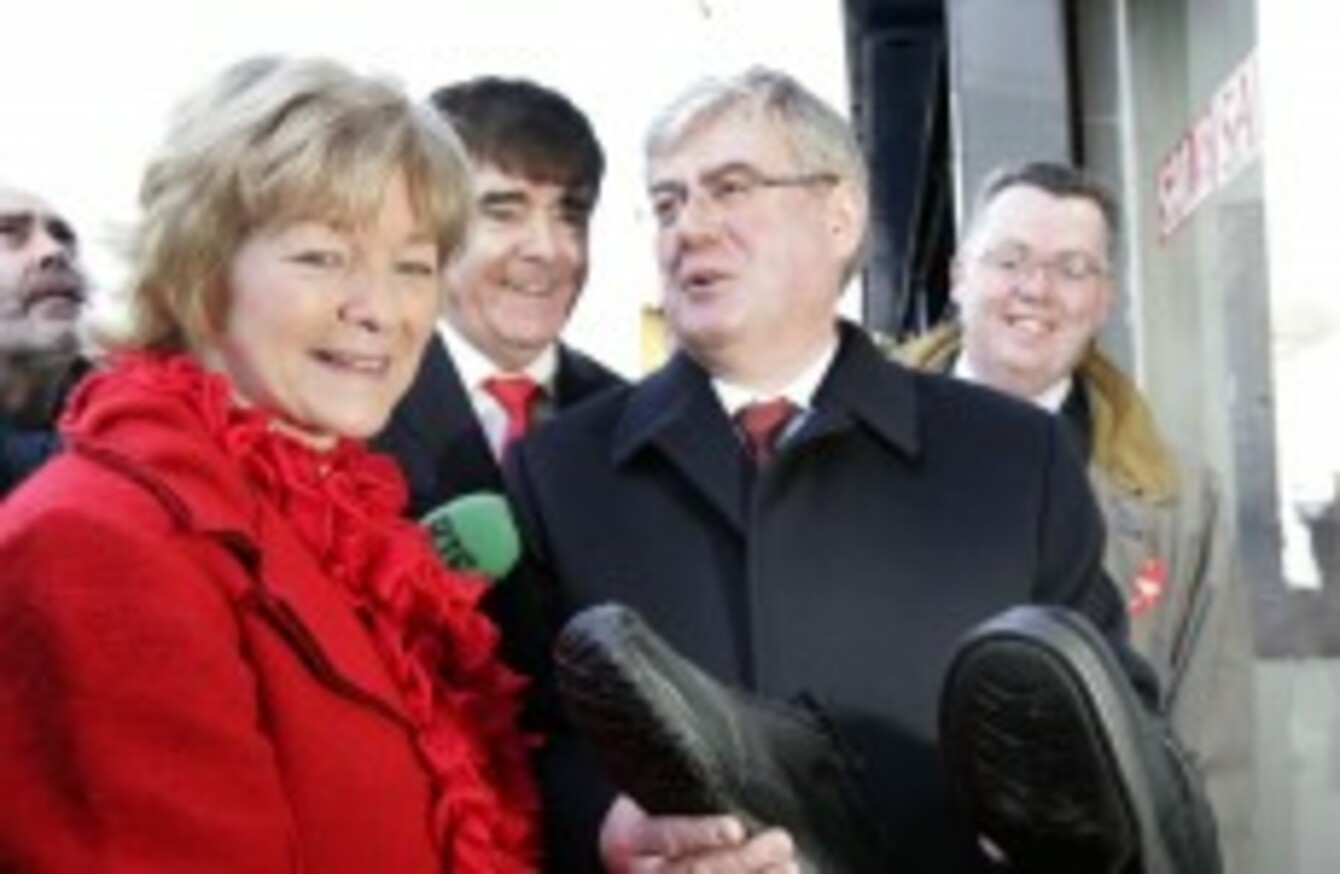 Anne Ferris and Tánaiste Eamon Gilmore.
Image: Mark Stedman/Photocall Ireland
Anne Ferris and Tánaiste Eamon Gilmore.
Image: Mark Stedman/Photocall Ireland
WICKLOW TD ANNE Ferris has said that it is a matter for Tánaiste Eamon Gilmore if he is to move from the Foreign Affairs portfolio, but said in the run up to 2016, the party really will need their leader at home.
Speaking to TheJournal.ie, Ferris said "it is a matter for Eamon himself," adding that it is less than two years to the General Election and just like any other party "we will need the party leader at home".
Department of Foreign Affairs
She said it was not unreasonable that he would move out of the Foreign Affairs portfolio stating that during the busy election campaign, the party leader will need to attend meetings, mobilise with candidates and travel the length and breadth of the country.
However, she added that ultimately it was a matter for Gilmore.
Ferris did say that it would also depend on what other portfolio was made available to the Tánaiste.
In a wide ranging interview with TheJournal.ie, Eamon Gilmore said that he would not speculate on the issue of a reshuffle, adding "it hasn't been given any consideration yet".
He did say that he expected to discuss the matter with Taoiseach Enda Kenny later this year.
Speaking about reports that Labour chairman Jack Wall would be convening an "emergency style" meeting following the elections this week, Ferris said that it was not unusual for a party to have a debrief about where to go from in the aftermath of an election.
When asked about today's Irish Times Ipsos MRBI poll, which shows Labour at just seven per cent, a drop of seven points since the 2009 election, she said that as the "smaller party in coalition we are taking the brunt of peoples' anger," she said.
"We have to be realistic and optimistic," she said.
Later on TheJournal.ie: The full interview with Tánaiste Eamon Gilmore