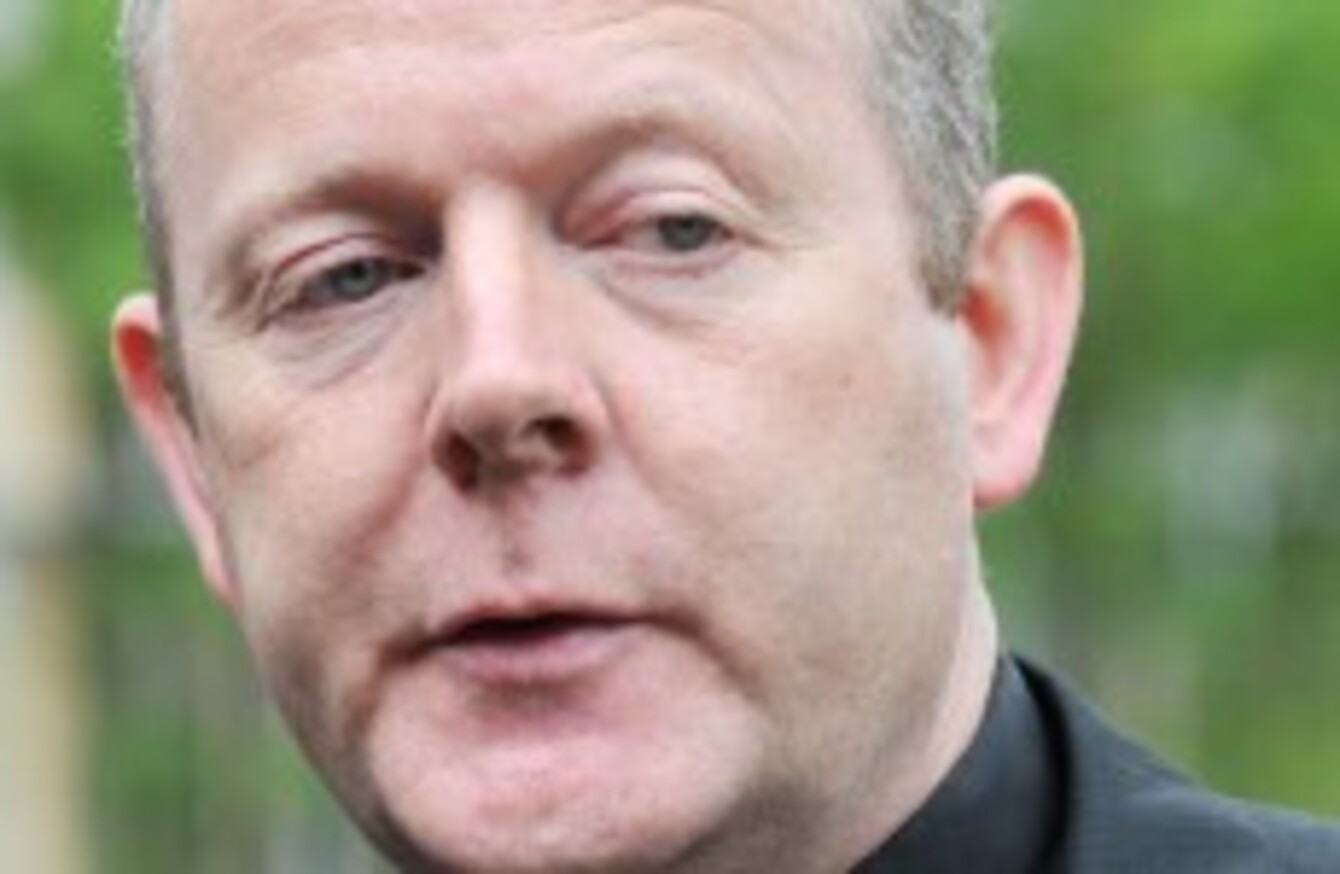 Archbishop Eamon Martin
Image: Laura Hutton/Photocall Ireland
Archbishop Eamon Martin
Image: Laura Hutton/Photocall Ireland
Updated 14.14pm
THE LEADER OF the Catholic Church in Ireland has said the Church has not yet decided if it could continue to carry out the civil element of marriage if the upcoming referendum is passed.
Speaking on RTÉ's Morning Ireland, Archbishop Eamon Martin said if the definition of marriage was redefined the Church would have to consider the implications of that in the Church.
'Marriage is between a man and a woman'
He said it had not yet discussed or looked at the implications, but said it would continue to maintain that marriage is between a man and a woman.
"We haven't made up our mind… clearly it is an issue for us."
If the referendum is passed, Martin said it would open up the matter for debate at the Bishops' Conference, where they would have to look if it is possible for its ministers to be involved in civil ceremonies.
The Archbishop said much of the debate surrounding the referendum so far has been a debate of emotion.
Voting 
On Saturday, Martin released a statement on the referendum asking churchgoers to exercise their vote in the May 22 referendum, and to "speak up courageously for the union of a man and a woman in marriage".
Following the statement release, a campaign group called Yes Equality said they were disappointed with the tone of Archbishop Martin's statement.
This morning he asked voters to "think carefully" about changing the meaning of marriage, stating it would have profound repercussions for the future.
Martin was asked to clarify what he meant by the stating:
What will we be expected to teach children in school about marriage or about homosexual acts?  Will those who continue to sincerely believe that marriage is between a man and a woman be forced to act against their faith and conscience?
Teaching children 
Clarifying his point, Martin said that at the moment Catholic schools teach relationship and sexual education based on firm values of Catholic Church teachings.
He asked would the Church be able to continue to do that or will it be unconstitutional.
"If the state is saying homosexual acts are a moral good, a social good – that may be the state's definition, I am asking what happens if we disagree with that and we want to teach children that is not the case as part of our freely held religion beliefs'."
He stated that marriage is between a man and a woman and is open to creation. He questioned if the Church would be able to continue with services it offers, such as marriage counselling it offers for man and woman, as it could be seen as discriminatory if it refuses same sex marriage couples.
Martin said he was weighing in on the issue as people had contacted him asking for leadership on the issue.
'A matter for the Catholic Church'
Speaking about the Church's viewpoint, Tánaiste Joan Burton said today that "whatever the Catholic Church wishes to do in their wisdom is a matter for the Catholic Church as a religion and like all religions it's extremely strongly protected in article 44″.
"In respect of Archbishop Martin's comments in relation to registration – that's a matter and a decision entirely for any church as to whether or not after the marriage ceremony has been completed – whether they will have a registration process. That's entirely a decision for them."
"We've had these debates in Ireland over a long period of time…there was a time in the churchs wisdom that if a Catholic got married to a Protestant they had to do it very early in the morning and generally not in the main body of the church.
"That was the practice 50 years ago and that was regarded as 100% orthodox and unchangeable and obviously the church – like every other organisation – reflects the changes in society but what the church decides to do is entirely a matter for the church."
Following the archbishop's comments on the radio today, the Yes Equality spokesperson said while they respected the right of the Catholic Church Hierarchy to express its views, it believed Martin had only served to "confuse issues" today.
Voters will be asked in the 22 May referendum whether civil marriage rights should be extended to same-sex couples.
First published 09.40am