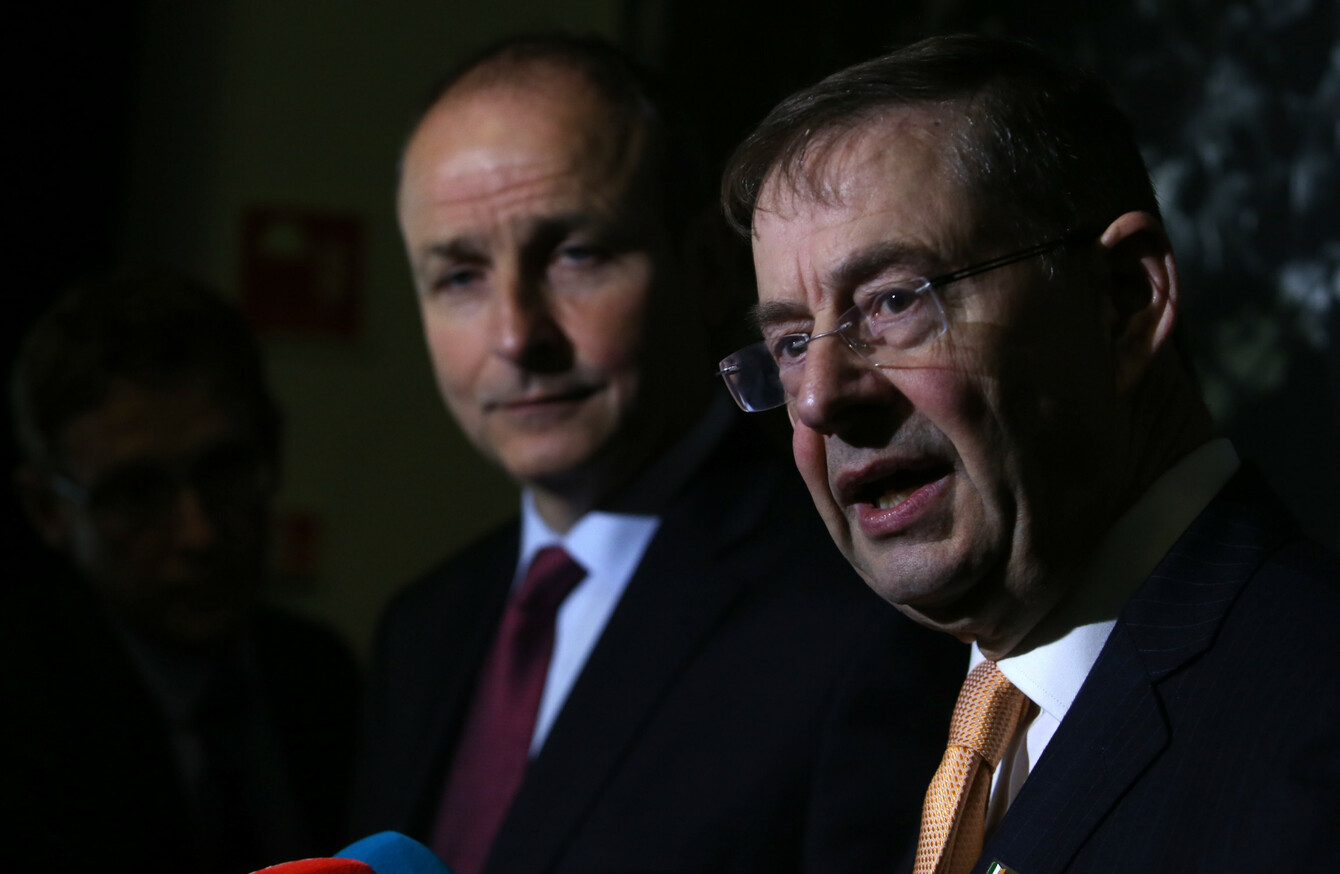 Image: Sam Boal/RollingNews.ie
Image: Sam Boal/RollingNews.ie
A FIANNA FÁIL TD has dismissed the suggestion that his party colleague Éamon Ó Cúiv may run for president.
It emerged yesterday that a letter calling for support for Ó Cúiv to be the next president of Ireland had been sent to councillors across the country.
The letter was sent by Galway Councillor Ollie Crowe who said the TD would make an "outstanding candidate". He said he had told Ó Cúiv about his plan to sent out the letter, but the TD west Galway TD has yet to publicly comment on it himself.
Party leader Micheál Martin confirmed last month that the party will support President Michael D Higgins' candidacy. Fianna Fáil councillors were also asked by the party not to facilitate the nomination of any challenger to the incumbent.
In his letter to councillors, Crowe said "sitting on the sidelines is simply not a suitable or appropriate option, our party's role is to run in political races not turn away from them".
"The lack of consultation with representatives and members of the party in making this decision was an error but it is not one we need to live with."
Speaking to RTÉ's Morning Ireland today, Fianna Fáil TD Niall Collins said the position of the party has been "very clear" and that members of the parliamentary party had been given a chance at their meeting last month to make their views known.
"I don't really see this going anywhere to tell you the truth," he said.
Éamon Ó Cúiv, from my own point of view, is a very straight up, stand up type of guy and if he were interested in running for the presidency, he would have said it at the time when it was discussed at our parliamentary party [meeting].
He said he had spoken to councillors in his constituency and they were not "queuing up to me to say we should have a presidential candidate".
"I don't think he will be running," he said.
With additional reporting by Christina Finn
Waterford County Council is due to address the topic at its meeting later today – follow our reporter Paul Hosford for updates.