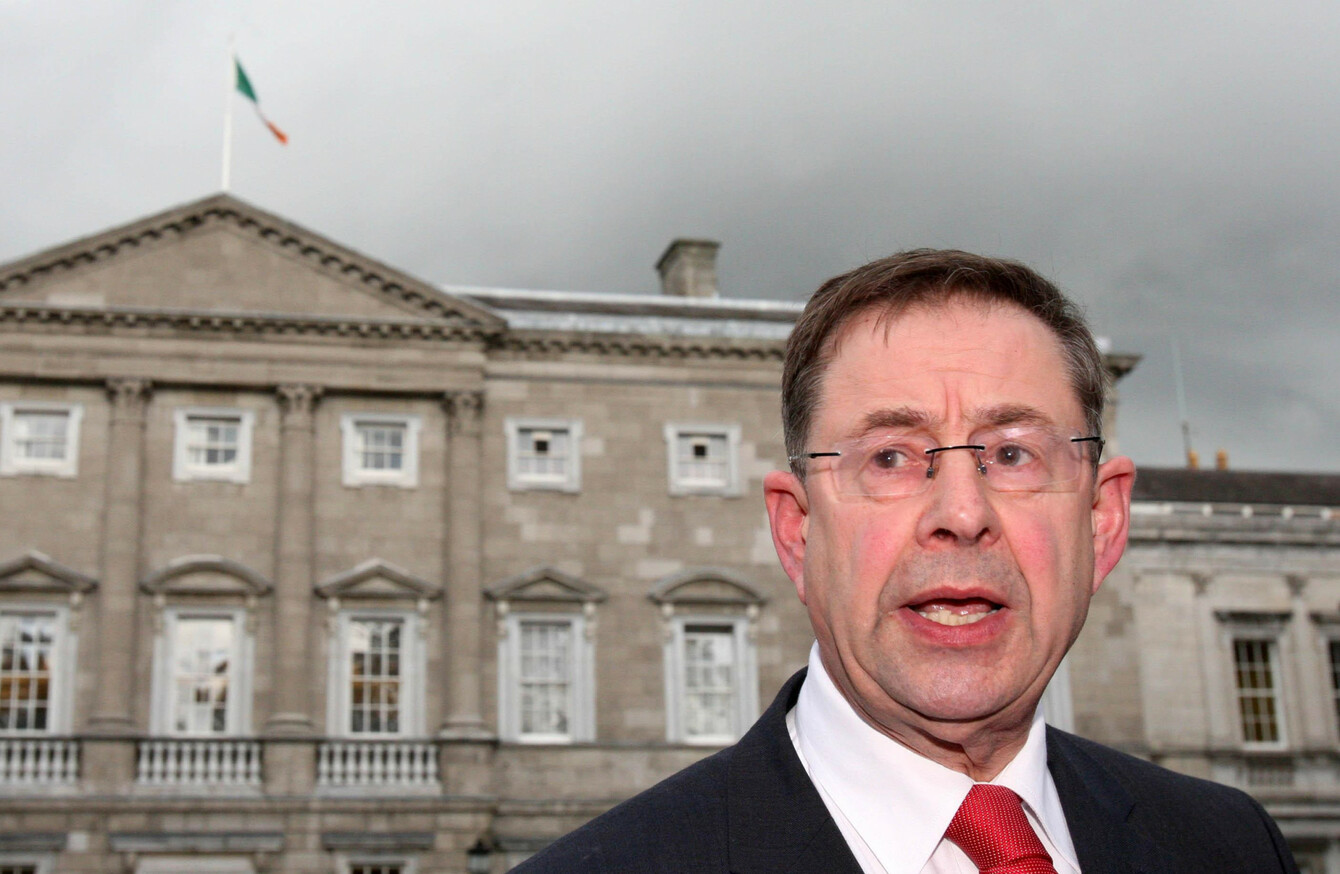 Fianna Fáil Eamon O Cúiv
Image: PA Archive/PA Images
Fianna Fáil Eamon O Cúiv
Image: PA Archive/PA Images
A LETTER CALLING for support for Fianna Fáil TD Éamon Ó Cuív to be the next president of Ireland has been sent to councillors nationwide today.
The letter, sent by Galway Councillor Ollie Crowe, is being seen in Fianna Fáil circles as a major challenge to party leader Micheál Martin's authority.
Martin confirmed last month that the party will support President Michael D Higgins' candidacy. Fianna Fáil councillors have also been asked not to facilitate the nomination of any challenger to the incumbent.
However, a subsequent decision by Martin not to impose a whip on his councillors has opened up the local authority route for other potential candidates.
The letter, seen by TheJournal.ie, says that "sitting on the sidelines is simply not a suitable or appropriate option, our party's role is to run in political races not turn away from them.
The lack of consultation with representatives and members of the party in making this decision was an error but it is not one we need to live with."
Crowe writes that having worked with Éamon Ó Cuív he believes he would make an "outstanding candidate".
The letter requests that the recipients consider "providing support to him and examining whether it would be possible for your council to provide a nomination for Éamon".
Running for president 
Crowe told TheJournal.ie that he told Ó Cúiv he would be sending the letter to all 265 Fianna Fáil councillors.
It is understood that Ó Cúiv would have liked to have been chosen as Fianna Fáil's candidate for the race.
Crowe said he is confident four local authorities (the number needed to be able to successfully run as a presidential candidate) will back Ó Cúiv.
He said the matter would then have to go to the party's national executive to rule on.
In response to a request for comment from TheJournal.ie, a spokesperson for Fianna Fáil said:
"The only body with the authority and ability to nominate a Fianna Fáil candidate for the presidential election is the Parliamentary Party. The Parliamentary Party has made a decision with regard to this matter."
The letter sent to councillors states that Ó Cúiv – who is the grandson of Eamonn De Valera (who served as both Taoiseach and president) has served the party since first being elected as a TD in 1992.
I can speak with first-hand knowledge of the tireless work he puts into both his own constituency and our party more broadly. He has been a strong advocate for rural Ireland and a promoter of our native language throughout his career, whether in his role as Deputy or in the various ministerial posts he has held.
As we all know, the role of the president is to represent Ireland effectively and more formal powers such as convening/dissolving the Dáil and ensuring all legislation is constitutional.
There is no candidate in our party more qualified and capable of fulfilling these duties than Éamon.
Crowe said O'Cúiv's "knowledge and experience is beyond doubt" adding that he would be "a candidate our party can proudly stand behind".
"I hope you will consider this carefully and should you wish to discuss in more depth, I would be delighted to have that conversation," the letter concludes.
"Confident" four local authorities will back O'Cúiv
Since sending out the letter yesterday evening, he said he has heard back from 40 councillors.
Since Martin announced the party would be backing Higgins, sources have told this publication that members are not satisfied with the decision.
"They are just not happy," said Crowe.
The Galway councillor criticised the way the party decided to throw its support behind Higgins, stating that there was no consultation with councillors or members. He added that at last year's last Ard Fheis members voted that the party would put forward a candidate.
Crowe said the decision made by a parliamentary party meeting of 22 members not to, flies in the face of the party's mandate, as voted by its party membership.
"The leadership and Mount Street (where Fianna Fáil HQ is located in Dublin) are out of touch. Leinster House is a bit of a cocoon. Why shouldn't we run a candidate? We have to stand up and say we have a candidate."
"I want to put pressure on the leadership and Mount Street… the members have a voice, we have a view… we won't be dictated to by leadership… Éamon is the best candidate Fianna Fáil have," said Crowe.