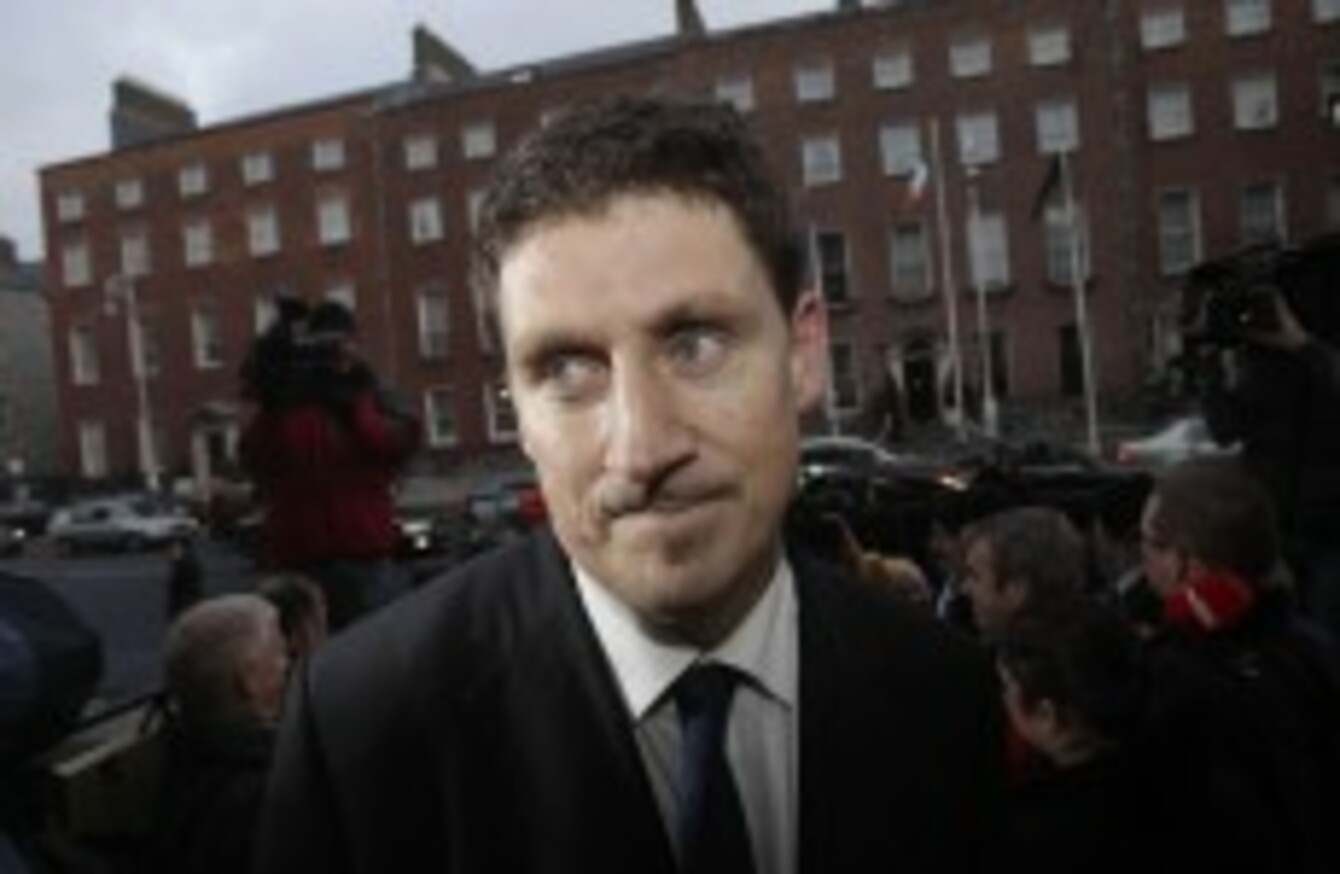 Image: Niall Carson/PA
Image: Niall Carson/PA
THE GREEN PARTY'S candidate for the European elections in Dublin and former minister, Eamon Ryan, has said it has not been too much of a challenge picking himself back up again after his party "took a hammering" in the general election in 2011.
Speaking to TheJournal.ie, Ryan said he believes his 25 years of experience in politics and his work in Europe "at a very high level" over the last three years means he is up to speed on the key policy areas that the next parliament will be working on.
"After the election, I kind of said "what do I do now?" and in some respects it was a relief – to not have the responsibility was a joy and spending time with my kids was really good," he said.
"There was a certain relief afterwards as I said because it was so messy towards the end and the country was in a very difficult state but I didn't find it too difficult dusting myself down and getting back," he added.
While Ryan conceded his party "took a hammering in the last election", he said it has been "in a rebuilding exercise ever since".
"It's not unusual, a lot of our green colleagues when they went into government have lost their seats," he pointed out, referencing the Belgian, Swedish and Czech greens who all has similar experiences.
Since his defeat in the 2011 election, the former Minister for Communications and Energy has been working with an environmental think tank called E3G and with the Institute of International and European Affairs (IIEA) on digital and energy policy areas.
He has also been working with the three other Green Party candidates hoping to make it to the European Parliament. "Maybe it was an itch I couldn't really scratch – I planted three of four seeds and all four of them have grown so my days tend to be fairly busy."
Eamon Ryan on…
Whether he'll serve the full five-year term:
Yes.
Definitely?
Definitely
(After that, he said he might even run again.)
What he thinks his chances are:
I think I have a chance in Dublin and I mean it's not certain – it's 13 to 8, according to Paddy Power.
On whether the public trusts him:
I think some don't, I think some - probably because that period in government was so harsh and so difficult and the public lost a lot of confidence and trust in politics. I have to try to win them back and gain their confidence. Others, I think, do.
The controversy around pylons and windfarms:
We can't do it without public support and it's got to be in tune with the environment and I think we have to recognise that there are fundamental concerns and opposition about both the wind projects and the pylon projects at the moment and the grid project at the moment.

We have to not just ask the question 'overground or underground' but ask the bigger, wider questions: Who owns the power? Where do we put it? What price are we wiling to pay? I think everything should be open for question.
Whether 'green issues' still have a place in an economically struggling Ireland:
I mean we were one of the first parties, and the only parties to call the property bubble for what it was. We saw the crash coming – OK we ended up having to manage it, but the problem was set in those ten years, the late 90s to 2006/2007 when house prices went bananas, and it was caused by planning corruption and it was caused by easy, cheap money, bad lending, bad banking practices.

Our party, I suppose for years, was pointing that out… I mean yes there's an environmental dimension in that we need clean space, we need clean air we need to think of the big longterm issues – climate change, biodiversity and so on but that doesn't mean we don't have an interest in the actual fundamental day to day – health, education, social welfare , other policy issues.

We don't see it as separate and I think we would have a fairly distinctive view on those things. We'd go primary healthcare – prevention rather than cure, in education, I mean the learning by wrote – it's just not green, it's not proper learning, it's not in tune where I think what new technology allows us to do.
How many members states are in the EU:
28
#Open journalism No news is bad news Support The Journal

Your contributions will help us continue to deliver the stories that are important to you

Support us now
Who the president of the European Commission is:
That's too easy – Barrosso.
The number of countries in the eurozone:
It's gone up recently, hasn't it? Is it as much as 18.
(It is exactly as many as 18)
On who the newest member of the EU is:
Croatia – give me some more!
Other candidates currently in the running for the European elections in Dublin include independent Nessa Childers, Mary Fitzpatrick for Fianna Fáil, Brian Hayes for Fine Gael, Emer Costello for Labour, Paul Murphy for the Socialist Party, and Brid Smith for People Before Profit.
TheJournal.ie intends to speak to all European Parliament candidates in the capital and elsewhere in the country before May's elections.