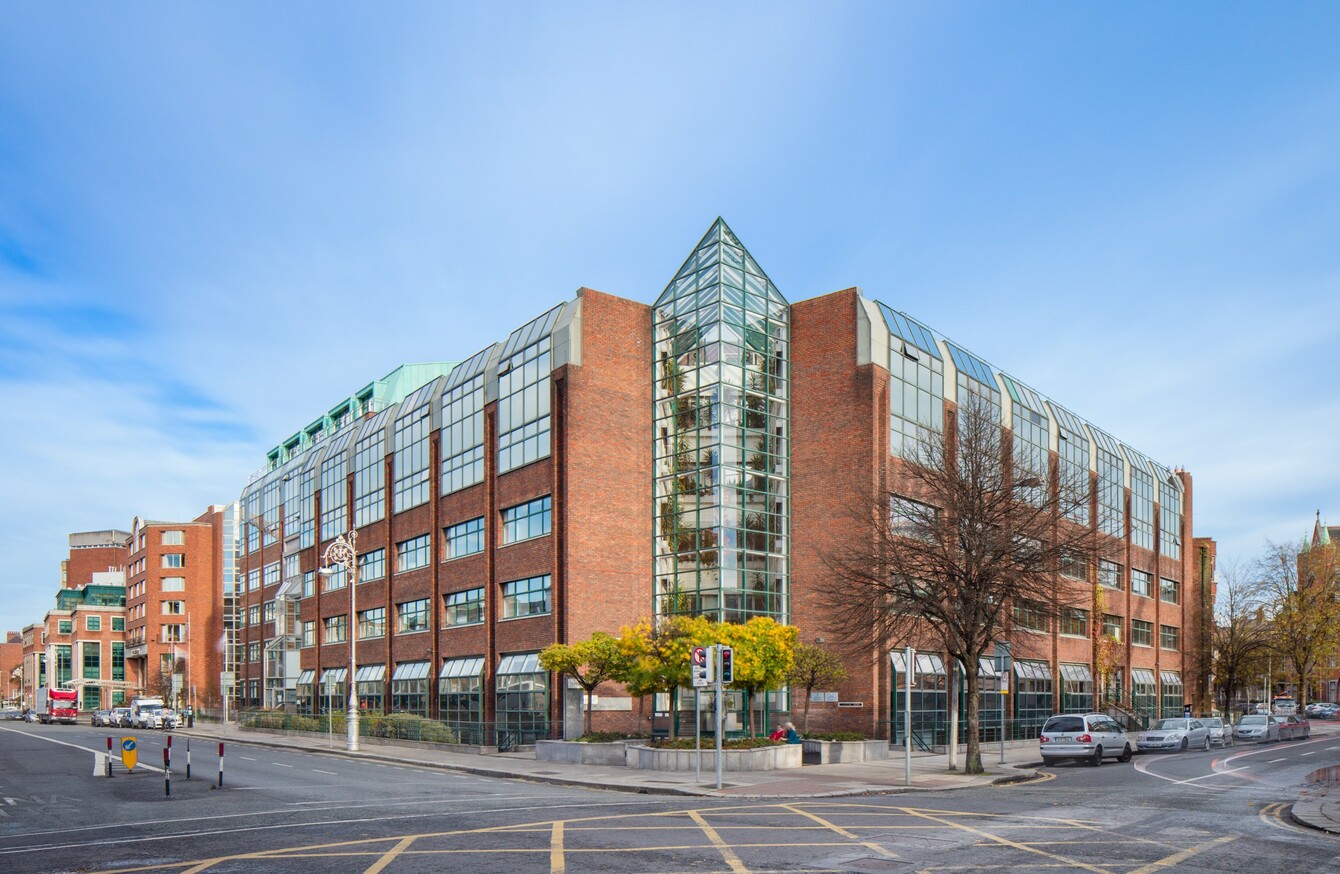 Image: Brian MacLochliann www.BMLmedia.ie
Image: Brian MacLochliann www.BMLmedia.ie
ONE EARLSFORT TERRACE near St Stephen's Green has been sold for €19.2 million.
The building, which is located on the corner of Earlsfort Terrace and Hatch Street Lower and is part of the Earlsfort Centre, was acquired by property investment group Hibernia.
It comprises 21,700 sq. ft. of office accommodation across five floors plus a basement and 19 underground car parking spaces.
The building is fully occupied by international law firm Eversheds on a lease to 2026. It has scheduled upward only rent reviews in September 2016 and 2021, producing current passing rent of €630,000 per annum.
Hibernia said it has reached an agreement with Eversheds that the rent will rise to €1 million per annum at the next rent review this September.
In a statement released this afternoon, Hibernia Reit said the purchase price represents a capital value of €880 per sq f and the yield on cost following the rent review will be 5.3%.
Kevin Nowlan, Chief Executive Officer of Hibernia, said, "We are delighted to have acquired One Earlsfort Terrace.
This is a well-situated building in the traditional core of Dublin with value-enhancing opportunities over the medium to longer term through refurbishment, extension or redevelopment.