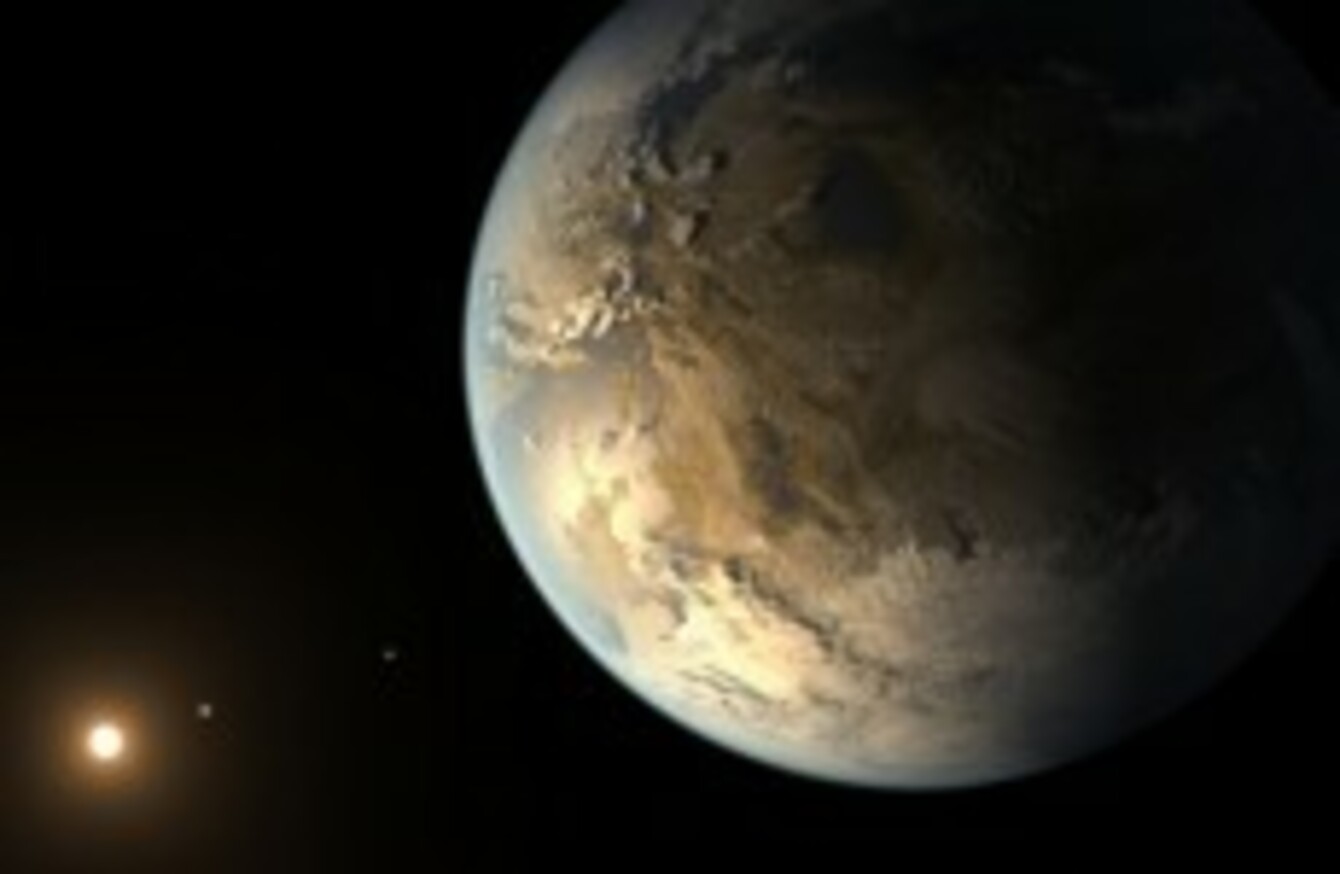 NASA image of what the planet looks like
Image: NASA
NASA image of what the planet looks like
Image: NASA
SCIENTISTS HAVE DISCOVERED a planet which is more like Earth than any other planet that has so far been discovered – but is sill not that similar.
The rocky planet, snappily named Kepler 186f, is close in size to Earth and has the potential to hold water, which is necessary for life, the researchers said.
The planet, which is in the Milky Way, confirms that Earth-sized planets exist in the habitable zone of stars other than our sun, researchers said.
While other planets have already been found in this habitable zone, they are all at least 40 per cent bigger in size than Earth and their make-up is much different.
The planet, which is about 500 light years from Earth in the constellation Cygnus, was spotted by NASA's Kepler telescope.
"We know of just one planet where life exists – Earth. When we search for life outside our solar system we focus on finding planets with characteristics that mimic that of Earth," said Elisa Quintana, a researcher at the SETI Institute at NASA's Ames Research Centre in California and lead author of the paper published today in the journal Science.
"Finding a habitable zone planet comparable to Earth in size is a major step forward".
However don't start making plans to move there just yet.
"Being in the habitable zone does not mean we know this planet is habitable," said Thomas Barclay, co-author of the paper. "The temperature on the planet is strongly dependent on what kind of atmosphere the planet has."
"Kepler-186f can be thought of as an Earth-cousin rather than an Earth-twin. It has many properties that resemble Earth".