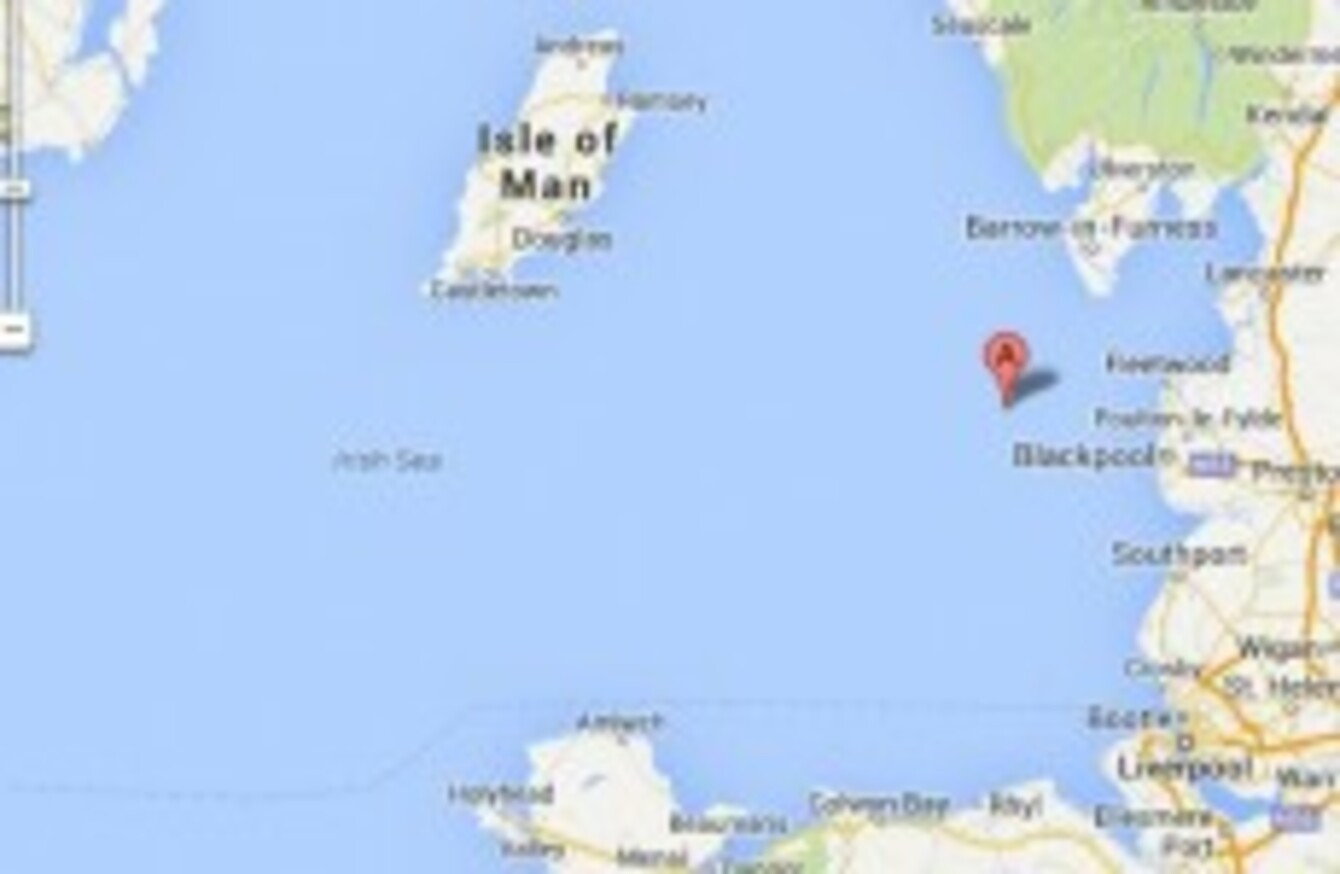 The location of the first earthquake
Image: Google Maps
The location of the first earthquake
Image: Google Maps
Updated 7.52pm
SO DID THE earth move for you this morning?
Two earthquakes were recorded in the Irish Sea today, both taking place close to the English coastline.
The British Geological Survey says the first earthquake hit at 5.37am and registered a magnitude of 2.4 on the Richter scale. The earthquake happened near Fleetwood in England, 185km from Dublin.
The second earthquake was bigger, measuring a 3.3 on the Richter scale when it hit at 9.58am in the same location. It was felt on the British mainland and recorded by seismometers in both Donegal and Wexford.
The Irish National Seismic Network said the quakes were most likely the result of glacial rebound – the process whereby stresses built up by the weight of glaciers from the last Ice Age are slowly released.
The head of the INSN said only people living close to the epicentre of today's earthquakes would have felt any shaking – and that further tremors are possible during the coming days.
"This part of the Irish Sea has not seen any significant seismic activity in recent years but ultimately their cause is likely to be no different than any other earthquakes in Britain and Ireland," said Tom Blake from the School of Cosmic Physics in the Dublin Institute for Advanced Studies (DIAS).
"The last earthquake recorded in this part of the Irish Sea occurred in 1843 and is estimated to have been a magnitude 4 quake," he said, adding:
Although Britain and Ireland are far from any plate boundaries, much of the region is still experiencing quakes due to the removal of the weight of ice sheets that once covered the land.

Occasionally this post-glacial isostatic rebound – the phenomenon of the land surface gradually returning to its pre-glacial contours – results in earthquakes of this magnitude, particularly in the northern half of the islands.
The largest known British earthquake happened in 1931 with a magnitude of 6.1, while the largest to impact Ireland happened on the Llyn peninsula in Wales on 19 July 1984 with a magnitude of 5.4. The quake was felt throughout Ireland's east coast.
A researcher at the DIAS said in June that there has been an increase in seismic activity in recent months, including an earthquake with a magnitude of  3.8 which struck on 29 May and was felt across parts of Ireland.
Another earthquake on 26 June registered as 2.8 on the Richter scale.
The location of the first earthquake (Image: British Geological Survey)
Originally published 12.37pm