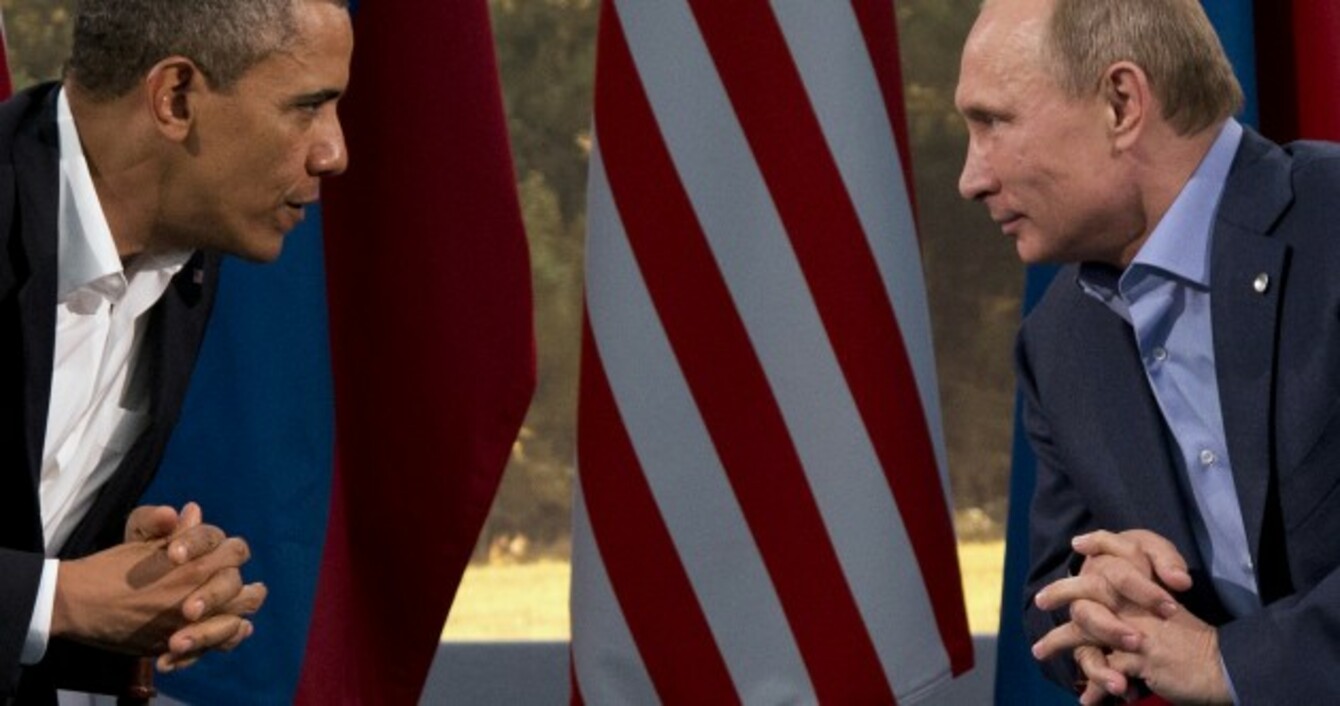 Image: AP/Press Association Images
Image: AP/Press Association Images
NEARLY 2,600 PEOPLE have been killed since April in the conflict in eastern Ukraine, the United Nations said in a report released today.
The revised death toll comes amid increasingly vocal condemnation from Western leaders of a "Russian invasion."
NATO ambassadors are holding crisis talks today after the alliance said Russia had at least 1,000 troops fighting to support a lightning rebel counter-offensive against Ukrainian government forces.
The presence of the troops – which Russia has repeatedly denied – has stoked fear of a direct confrontation between Kiev and and its former Soviet masters.
US President Obama yesterday said he had spoken with German Chancellor Angela Merkel and that the two agreed "Russia is responsible for the violence in eastern Ukraine."
The violence is encouraged by Russia. The separatists are trained by Russia. They are armed by Russia. They are funded by Russia.
Russia has repeatedly violated the sovereignty and territorial integrity of Ukraine, and the new images of Russian forces inside Ukraine make that plain for the world to see.
Source: Newsroom!!!/YouTube
Obama also warned that ongoing Russian incursions into Ukraine would bring "costs and consequences for Russia."
Russian President Vladimir Putin, however, was full of praise for pro-Russian rebels in their efforts to halt the advances of Ukrainian forces engages in a counter-offensive in the southeastern town of Ilovaysk.
I call on the rebel forces to open a humanitarian corridor for the Ukrainian troops who are surrounded, so as to avoid unnecessary casualties and to give them the opportunity to withdraw from the zone of operations.
For his part, UN Secretary General Ban Ki-moon today expressed grave concerns about the intensifying conflict in Ukraine.
"I'm gravely concerned by the deteriorating situation in Ukraine," Ban told a UN conference on the Indonesian resort island of Bali.
He said recent talks aimed at resolving the crisis had "quickly been overshadowed by alarming new reports of intensifying fighting".
Ban said he was concerned about the situation on the Ukraine-Russia border, and reports that arms and heavy weaponry were flowing into Ukraine from its former Soviet master.
"There is an urgent need to ensure a secure border between the two countries with international verification," he added.
The United States and European Union have imposed a series of sanctions on Russia over the Ukraine crisis, the worst standoff between Moscow and the West since the Cold War.
Contains reporting from AFP.