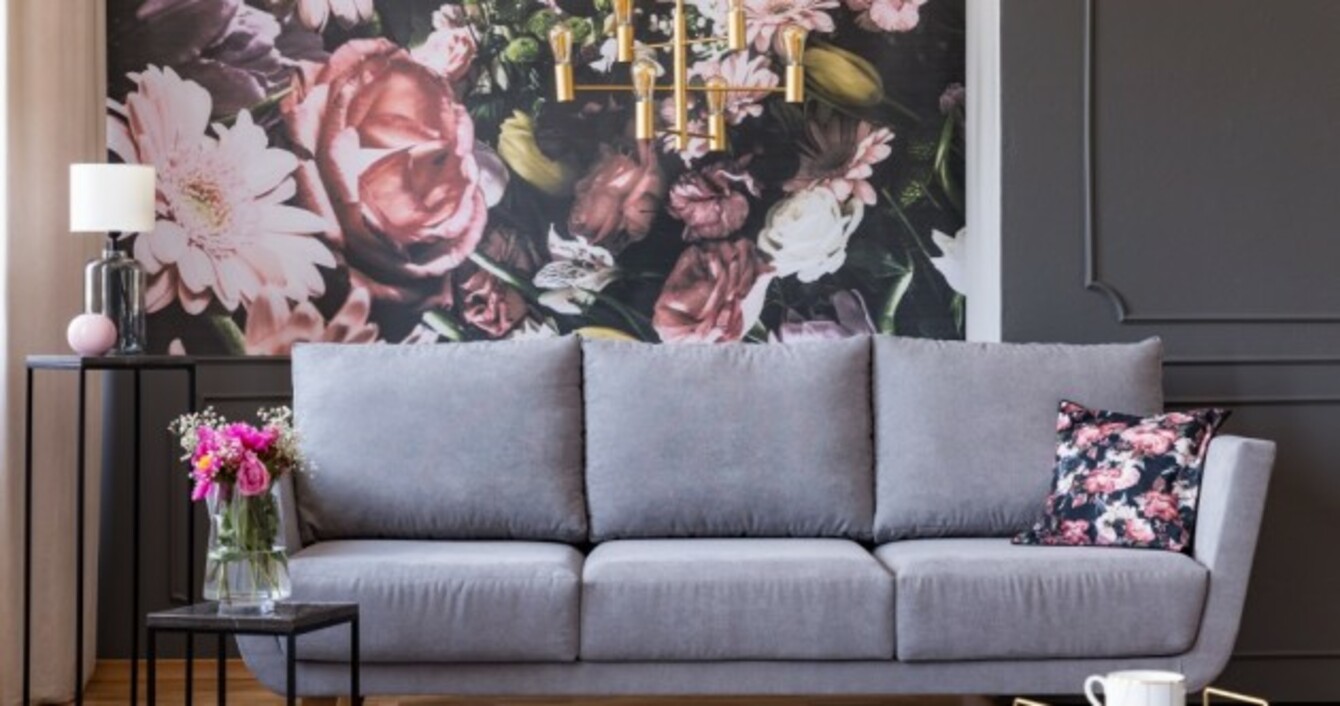 Image: Shutterstock
Image: Shutterstock
THE INTERNET IS full of interior design inspiration, from Pinterest boards to high-end photoshoots. But recreating a look you've seen online can be tricky (or impossible) if you don't fancy completely overhauling your home or investing in pricey furniture.
So is there a middle ground, that doesn't involve knocking down walls or fitting an entirely new kitchen, but still gives you the small spark of joy that comes with making a change to your home?
Whether you're on a budget or just a bit commitment-shy, here are some quick and clever ways to refresh your space that are low on hassle but high on style…
1. Move furniture around (and leave logistics until later)
You don't always have to buy something new. Simply moving your furniture and accessories around can have a surprisingly big impact. "It'll make you think about the space in a different way and appreciate what you have and how it works for you," says Siobhan Lamb, owner of interiors store April and the Bear:
If I'm feeling a bit bored with a room in my home, I always do a re-jig – often this is all a space needs to look fresher.
Mix and match chairs around your dining table, play with plant positioning or bring in furniture from different rooms. The trick is to experiment freely and worry about logistics later. You might end up with a new layout that feels much more inviting, or simply discover a clever way to put an awkward nook to good use.
2. Hang art, but do it like the pros do
Art is one of the toughest things to commit to, as many of us feel it's such a strong reflection of who we are. This analysis paralysis can often lead to bland, blank walls (or, even worse, bland, generic art that you buy just to fill the empty space).
"With art in a home, it's about the individual or people living in the space and what they like," says Lamb. Her pro tip for keeping things cohesive?
Frame all your art pieces with the same colour frames and hang each print at an equal distance from the next one.
One fun way to quickly add interest to your walls without breaking the bank is to use what you already have. Things like record sleeve covers, ticket stubs, maps, old family photos or Instax shots all look great when framed in cheap and simple off-the-shelf frames. 
3. Fill up corners with floor or table lights
Lighting is one of the quickest ways to completely transform a room. For an atmospheric, relaxing vibe in living rooms, a good rule of thumb is to have floor or table height lights in each corner of the room (and avoid overhead lighting where possible). You don't have to splash out too much either – a few cleverly placed candles or lanterns or a string of fairy lights can work just as well.
4. Low budget? Shop around for a pre-loved piece
Sourcing second hand pieces for your home is a great way to break up that identikit flatpack look and add one-of-a-kind interest to your space.
"I paid €7 for the dresser we use in our living room which holds our TV, game consoles, DVDs and CDs," says interiors blogger Alex Carberry, who shares her finds and projects on The Interior DIYer:
A brand new side table could cost you €300 or more but, depending on how lucky you are, you could pay a fraction of that for a similar secondhand piece.
5. Change things up temporarily with removable wallpaper
While a fresh coat of paint is brilliant way to make a space feel fresh and clean again, wallpaper can add so much more interest and personality. A fun, loud wallpaper can be especially cool in small spaces, like a downstairs bathroom. Don't fancy getting out the wallpaper paste? There are clever ways around it, explains Lamb:
We have started using removal magnetic strips to hang rolls of wallpaper and it really looks fantastic – and if you change your mind, you can just pull them off the wall.
This works for artwork too. Lamb sells magnetic tape in her store, but you can also get it from speciality hardware shops and online.
6. When in doubt, add plants (or plant prints)
Don't underestimate the power of some greenery. Plants – whether real, or through prints and fabrics – instantly add life, texture and freshness and go with almost every other interiors trend. "Incorporating some planting into a space works wonderfully, especially at this time of year," says Lamb.
Hanging plants look particularly good on shelves, but you could also try succulents in hanging planters or a fig tree in a bamboo pot. If you don't fancy having to keep something alive, try reupholstering a vintage chair in a botanical print or framing some tropical wallpaper.
More: 'Too much blank space': 7 garden design mistakes everyone makes (and how to get it right)>