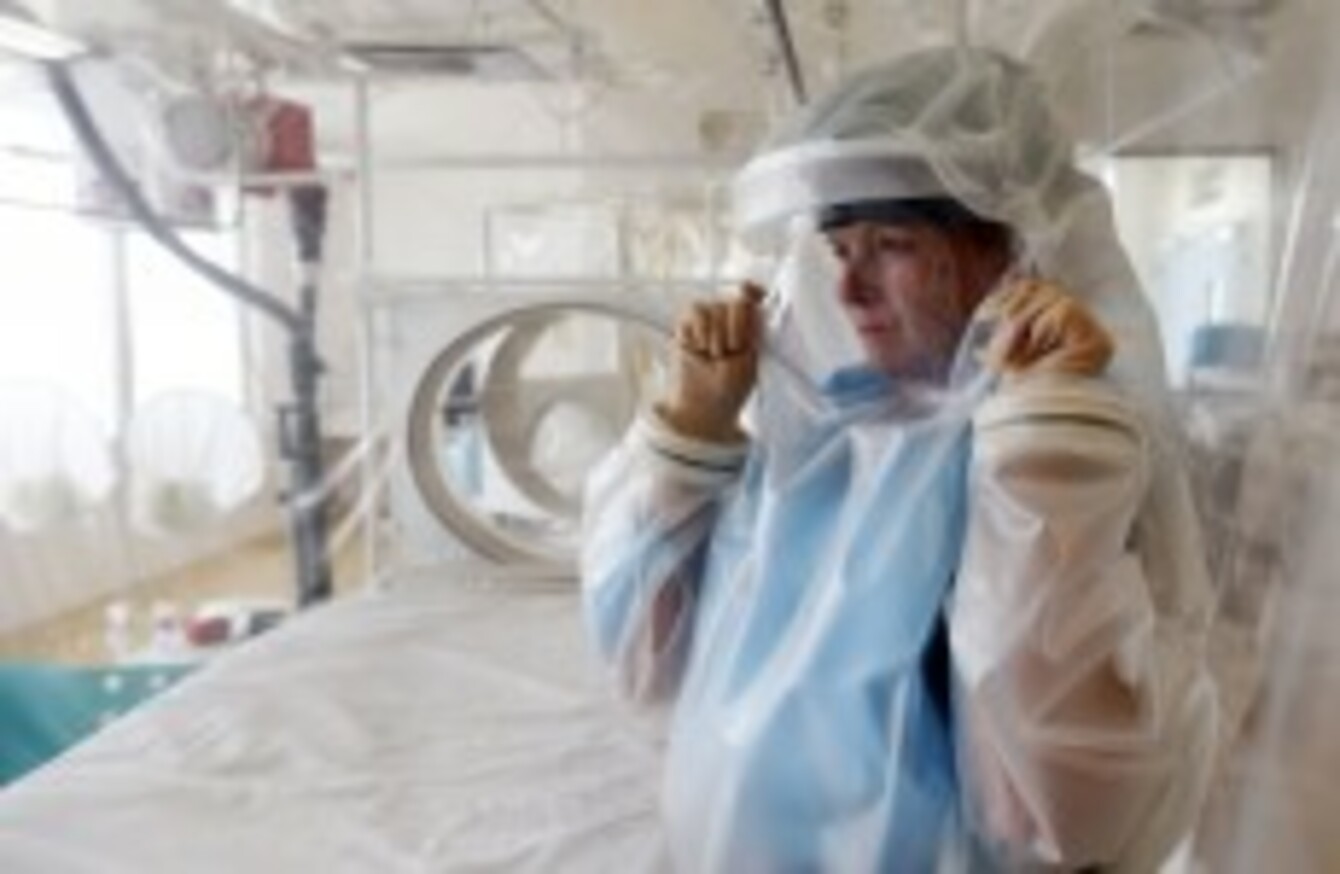 Image: Jonathan Brady/PA Wire
Image: Jonathan Brady/PA Wire
DOCTORS IN IRELAND have said they are concerned about whether the country is prepared to deal with Ebola, following a meeting with the HSE.
The Irish Medical Organisation has questioned a number of elements of the HSE's plan to fight any suspected Ebola case, saying they are "potentially dangerous".
Doctors say they are unconvinced about the wisdom of advising patients with Ebola-like symptoms to contact their GP, and are concerned about the shortage of public health doctors.
"Obviously everyone in this country hopes that the Ebola virus is a problem that we never have to deal with. But in the event that there are incidents of the virus that emerge here or scares about potential incidents, it is critical that we have arrangements and structures in place," said Professor Trevor Duffy, the president of the IMO.
Doctors said they're also concerned that there needs to be strong guidelines in place for what happens in an Emergency Department if there is a suspected case.
The HSE has agreed to a follow-up meeting with doctors to talk about Ireland's plans.
The Minister for Health Leo Varadkar and the Chief Medical Medical Officer Dr Tony Holohan will appear before an Oireachtas committee this morning to talk about Ireland's preparations for any suspected case.
Jerry Buttimer TD, the head of the Joint Committee on Health and Children, stressed that fears about a potential outbreak need to be "allayed and calmed".