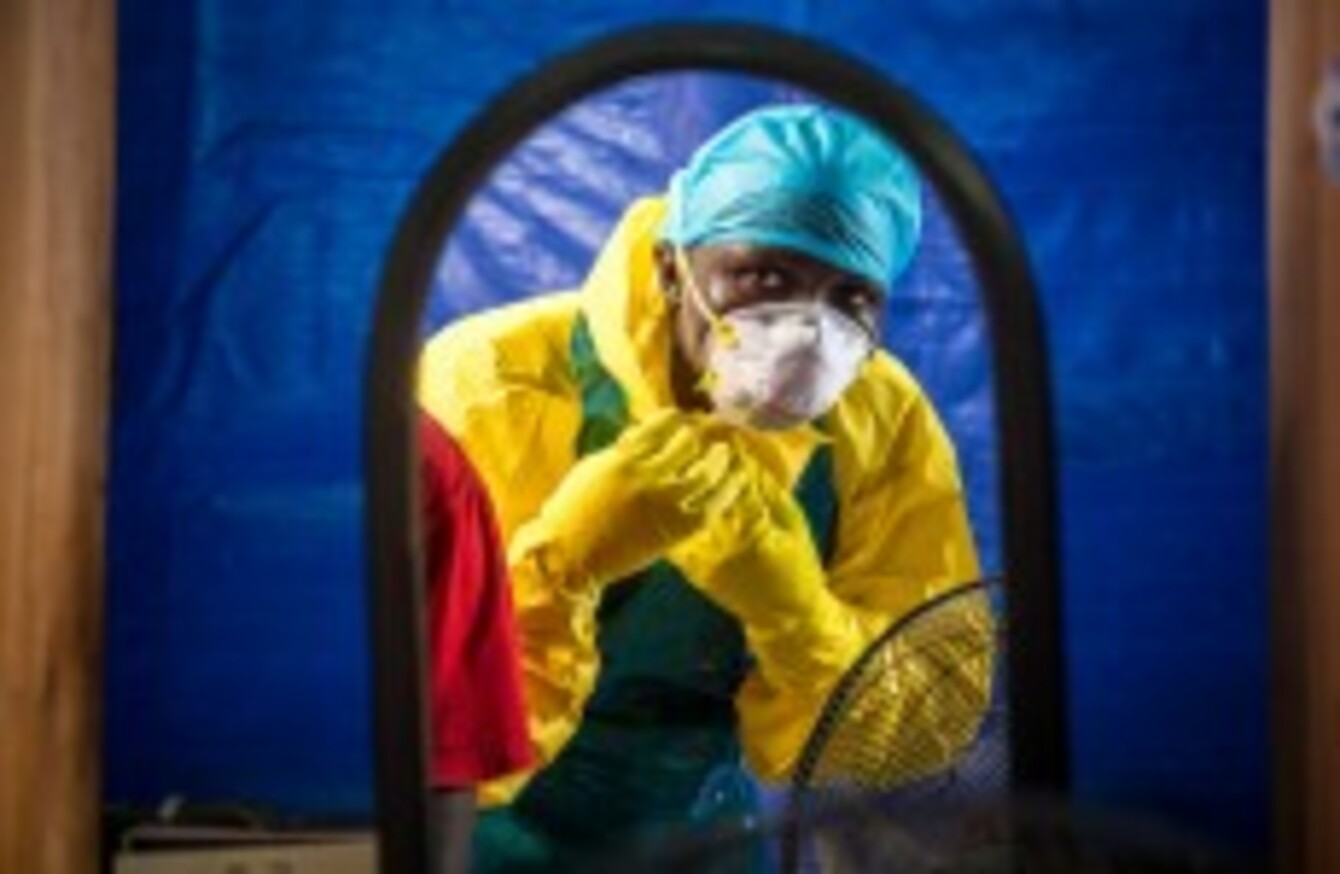 Image: Michael Duff/AP/Press Association Images
Image: Michael Duff/AP/Press Association Images
THERE HAS BEEN a landmark trial completed in Africa where two experimental DNA Ebola vaccines tested safely in healthy adults. The vaccines also generated an immunity response among the test candidates.
According to a report just published in The Lancet, the scientists involved compared the response to the vaccine of 108 healthy adults in Kampala, Uganda to a similar test on healthy adults in the US earlier this year.
The vaccines – one to prevent Ebola and one to prevent the closely-related Marburg virus – tested safe and also generated a similar immune reponse in both the Ugandans and the North Americans.
This is significant as it is the first study to show comparable  safety and protections of an experimental Ebola vaccine in an African population.
Lead author of the study, Dr Julie Ledgerwood from the US National Institutes of Allergy and Infectious Diseases (NIAID), said:
This is particularly encouraging because those at greatest risk of Ebola live primarily in Africa, and diminshed vaccine protection in African populations has been seen for other diseases.These findings have already formed the basis of a more potent vaccine, delivered using a harmless chimpanzee cold virus, which is undergoing trials in the USA, UK, Mali and Uganda in response to the ongoing Ebola virus outbreak.
The trial could also have positive implications on the future of vaccine development for African countries. Dr Saranya Sridhar, commenting on the trial, said that it raised questions of whether more could have been done in the early stages of the 2014 Ebola outbreak to have a vaccine in advanced clinical development.
He said that the study is "the first step on the aspirational road towards the deployment of filovirus vaccines [related to 'bleeding' diseases such as Ebola] in Africa and must serve to shake the metaphorical cobwebs that can stall our advance towards this destination".
There are currently no effective vaccines against the Ebola or Marburg virus, which were detected first in the 1960s and can have a case fatality rate as high as 90% and 80% respectively.
According to the World Health Organisation, as of yesterday there have been 18,603 reported cases of Ebola virus in the current outbreak, with 6,915 reported deaths. Sierra Leone, Liberia and Guinea have been worst hit.
First published 6.30am