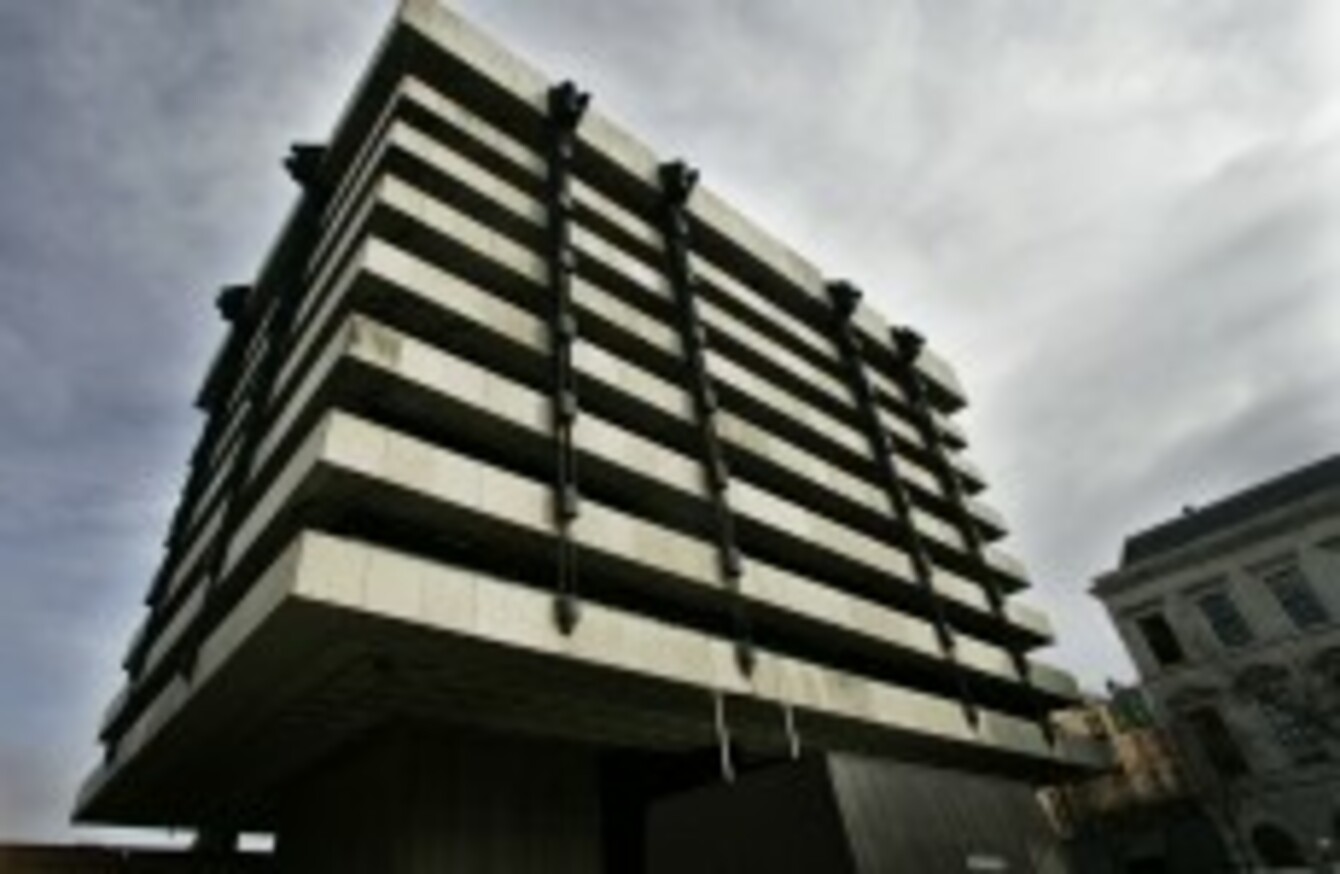 Image: Eamonn Farrell/Photocall Ireland
Image: Eamonn Farrell/Photocall Ireland
THE EUROPEAN CENTRAL Bank, which was one third of the Troika that oversaw the Irish bailout, will be back in Dublin this Thursday.
A team of officials from the Frankfurt bank are in town to meet Ireland's Central Bank to discuss oversight – and penalties – that will apply to Irish banks under a new set of rules known as the Single Supervisory Mechanism (SSM).
The SSM?
The SSM is the name for the new process of bank supervision, which will be carried out by the ECB rather than domestic central banks. It was provided for in the Lisbon Treaty.
In the words of Cyril Roux, the deputy governor of the Irish Central Bank, implementing the SSM is the "most significant project currently in progress" by the Central Bank.
In a speech this morning in Dublin, Roux said the SSM heralds a "thorough review of the way we supervise banks".
According to the Central Bank, this will be the first of many meetings with the ECB.
So what's going to happen?
Well, from Roux's speech this morning it seems that Frankfurt is going to take a much more active role in making sure our banks behave themselves – and punishing them when they don't.
First of all, the ECB will have the power to impose financial penalties on banks if they breach the Capital Requirements Regulation (CRR). That's the amount of cash a bank is required to have on hand to act as a bulwark in a crisis.
The Irish authorities will retain their power to fine lesser banks, but Frankfurt will deal with the big players.
The Irish Central Bank will be responsible for punishing credit institutions in relation to lesser violations, but only after sign-off from Frankfurt.
The Irish Central Bank will also retain its ability to sanction individuals, (e.g. a bank board member) with no interference from the ECB.
New legislation
Roux said that a raft of new legislation and amendments to existing legislation may be needed to implement the new ECB role.
Separately, Roux said that tighter regulation of the credit unions remains a priority for the central bank.
He said: "Some restructuring within this sector is essential if it is to be sustainable for the future and to deliver for its members."
He also promised to keep a close eye on the issue of non-performing loans as part of its mission to repair the banking system, saying "the way banks tackle mortgage arrears and their non-performing loans more generally remains a key priority for the Central Bank in 2014″.