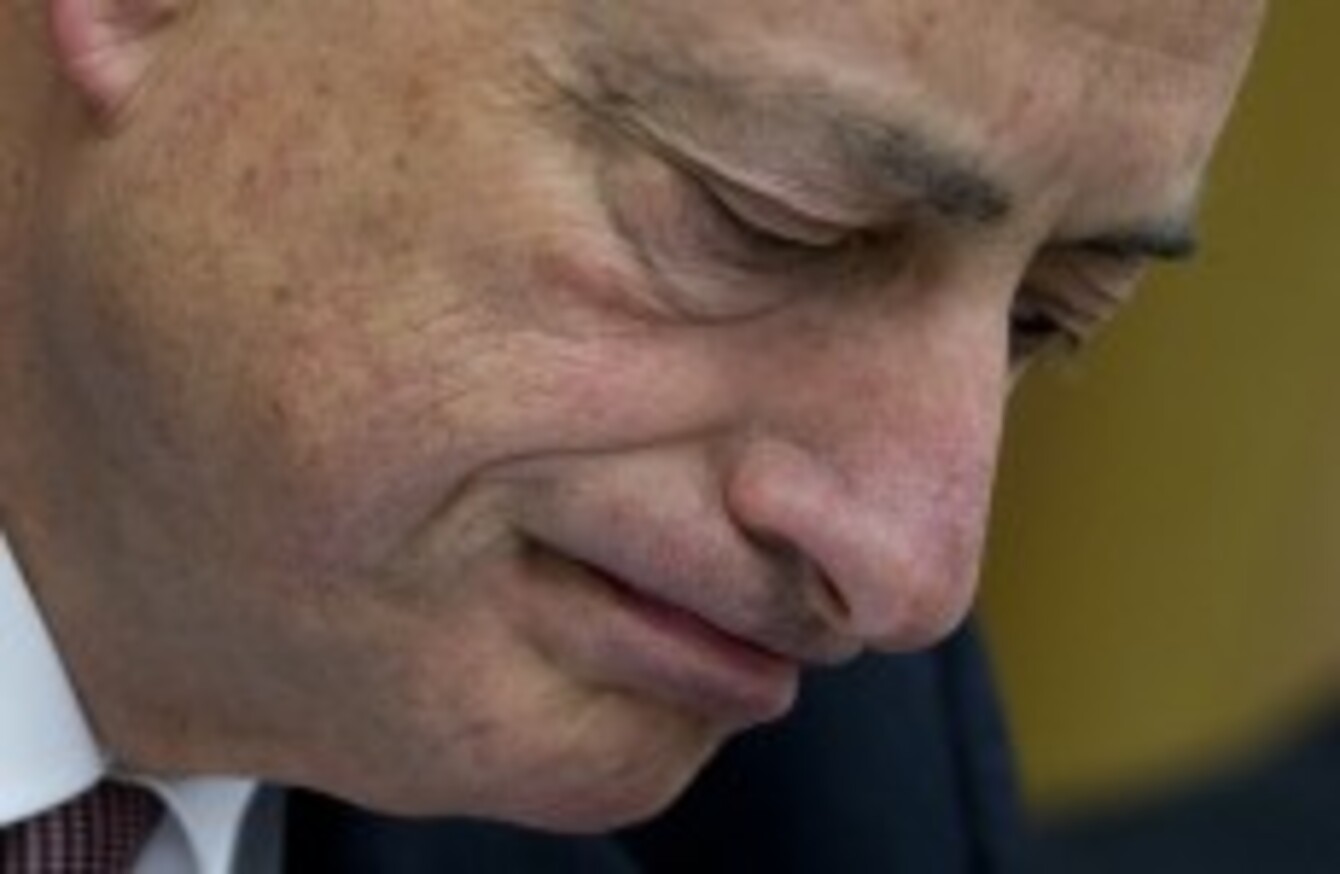 Image: Paul White/AP/Press Association Images
Image: Paul White/AP/Press Association Images
THE HEAD OF the European Central Bank has admitted that initial plans to impose losses on all depositors in Cyprus as part of its bailout package were "not smart".
Mario Draghi was speaking in Frankfurt today as the ECB left its main interest rate unchanged at 0.75 per cent, the ninth month in a row the bank has opted to leave interest rates unchanged.
He said that initial plans to impose losses on small and large depositors in Cypriot banks was "not smart" and said that the Mediterranean country's troubled offshore financial sector demonstrated the importance of having a banking union within the eurozone.
"There is no better way to prevent these crises than by shedding light on national banking systems via the sort of international oversight that would be in place" with a single supervisory mechanism, Draghi told reporters.
Saying that any delay in setting up a single supervisor would be "extremely disappointing" Draghi called for the new eurozone authority to start operating by 2015 rather than 2018 as is currently proposed.
"It is very urgent that we have in place a European framework for resolution, restructuring and recapitalisation of the banking systems. These are the lessons I would draw from the Cyprus event," he said.
Ireland
The Italian banker also insisted that the Cypriot bailout – which totals €10 billion and involves imposing losses on large depositors in its banks – was not a template for future eurozone bailouts.
This follows recent controversy surrounding comments by the head of the eurozone's finance ministers, Jeroen Dijsselbloem.
The Dutch finance minister had suggested that imposing losses on depositors and not resorting to the single currency's permanent bailout fund was the template for future bailout programmes, comments he later clarified insisting there were "no models or templates".
His initial comments had raised concerns that Ireland would not be allowed to use the fund – the European Stability Mechanism (ESM) – to retrospectively recapitalise banks which it has poured over €25 billion of taxpayers' money into.
On Ireland, Draghi said today that it was up to eurozone finance ministers to determine if the ESM could be used to recapitalise Irish banks.
The Department of Finance in Dublin has consistently maintained that it wants to progress an initial agreement between eurozone finance ministers and "avail of the new recapitalisation tools that are being developed".
- with reporting from AFP