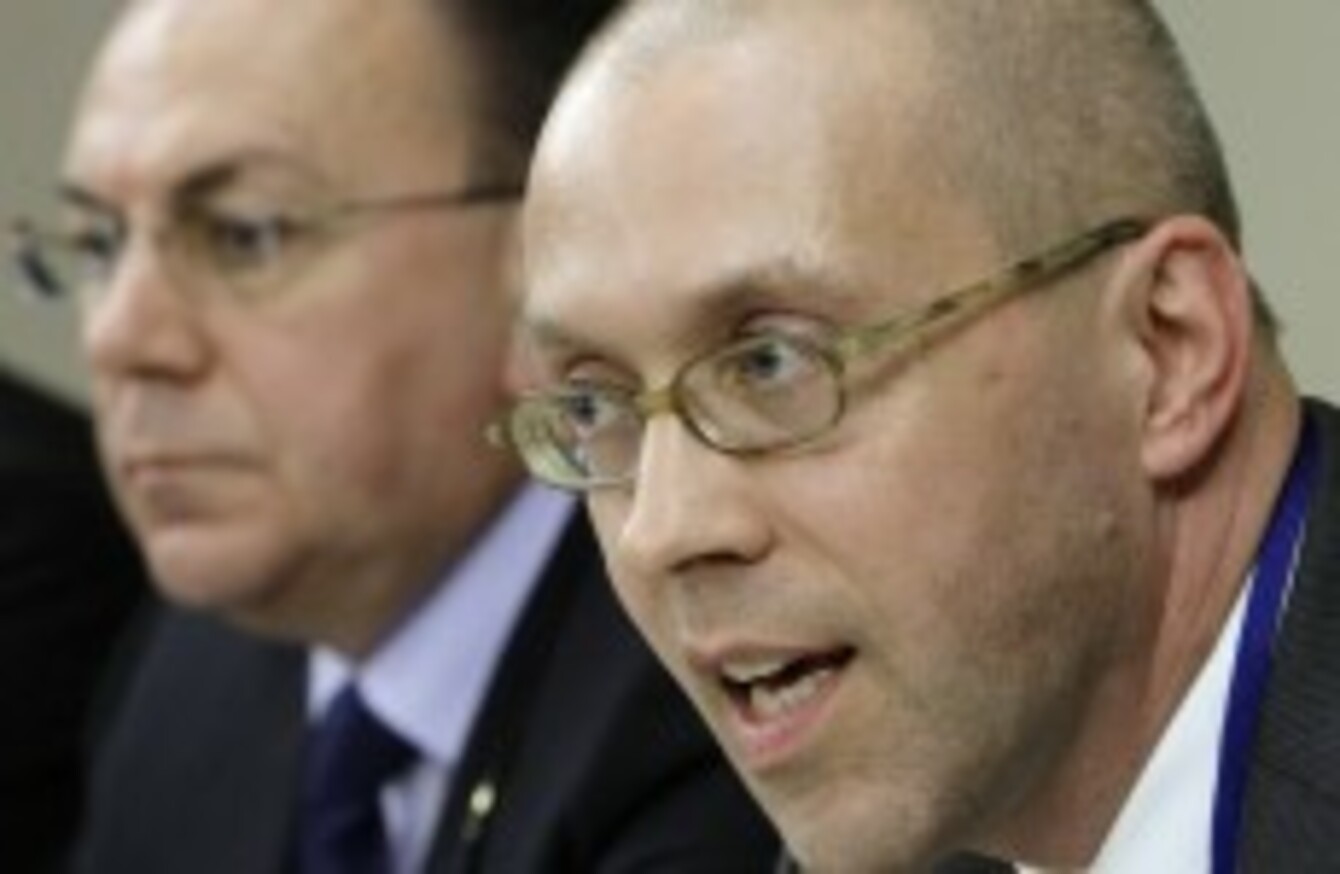 Jorg Asmussen
Image: AP Photo/J. Scott Applewhite
Jorg Asmussen
Image: AP Photo/J. Scott Applewhite
AN INFLUENTIAL GERMAN economist and member of the European Central Bank (ECB) executive board, Jorg Asmussen has said it's crucial that Ireland stick to the €3.1 billion target set by the Government.
Speaking on RTÉ's The Business radio programme, he said that delaying adjustment would be a "risky strategy".
He said "I would conclude that it is crucial that the authorities stick to the programme's objectives as they have done in order to ensure that the country remains on a sustainable path".
ESM
When asked if he thought there would ever be approval that the  European Stability Mechanism (ESM) would be used retroactively in recapitalisation, he said that as it stands now, he did not think the ESM could be used to retroactively fund Ireland's bailout of the banks.
He said the mortgage arrears  is specifically important in Ireland, but said there is ongoing stress test for banks now.
He added that Ireland had made "significant progress so far".