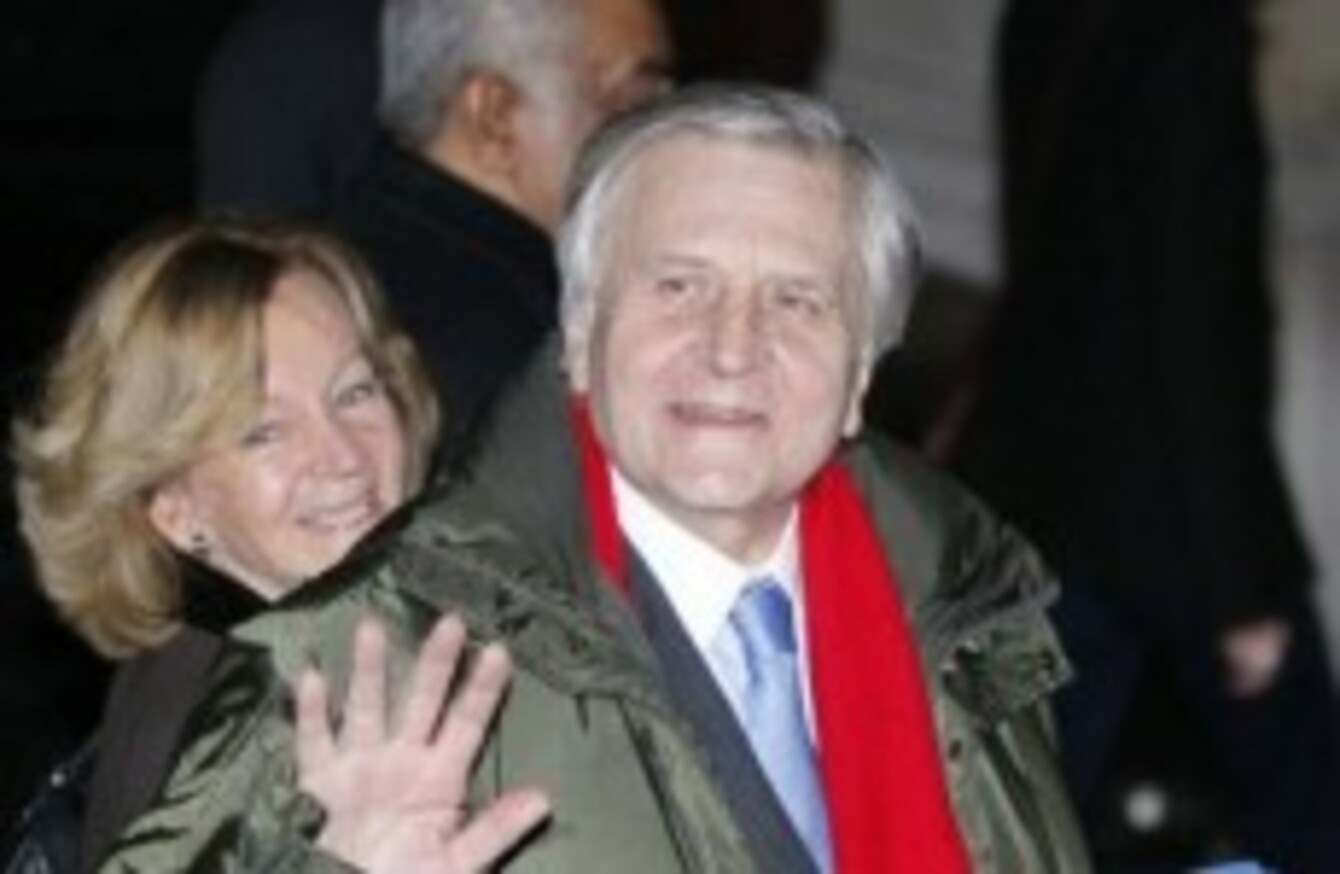 ECB president Trichet - the vivid red scarf's not a warning sign, right?
Image: PA Images/Francois Mori
ECB president Trichet - the vivid red scarf's not a warning sign, right?
Image: PA Images/Francois Mori
THE EUROPEAN CENTRAL BANK has left its main interest rate at a record low of 1 per cent today. It has stood at that level since May 2009.
However, ECB president Jean-Claude Trichet has warned that the bank is ready to act soon to make sure high inflation does not become entrenched in the 17-country eurozone. He said that "strong vigilance" was needed to prevent inflation and that all members of the governing council were "prepared to act in a firm and timely manner".
The markets took Tirchet's comments as a clear hint that interest rate increases would be considered and the euro spikes above $1.39.
It also emerged today that retail sales in the 17 eurozone countries rose on average in January for the first time in six months.
The figures show that consumers are finally confident enough to pick up spending. Eurostat, the EU's statistics office, said retail sales increased by 0.4 per cent on the month, marginally ahead of analysts' expectations for a 0.3 per cent increase.
The rise was the first since July and made up for the 0.4 per cent decline in December, when heavy snow across Europe prevented retailers enjoying the sort of Christmas boom they had been hoping for.
For the recovery to become more self-sustaining, analysts say that consumers will have to start spending more on goods and services. So far, the economic recovery from recession in the eurozone has been based on a big rebound in the industrial sector, with Germany's exporters doing particularly well. Howard Archer, chief European economist at IHS Global Insight, said:
If the eurozone is to see decent growth in 2011, it really needs consumers to increasingly step up to the plate.
Perhaps the most encouraging sign in the January figures was confirmation that Germany, Europe's biggest economy, saw its retail sales spike by a hefty 1.4 percent.
- additional reporting, AP