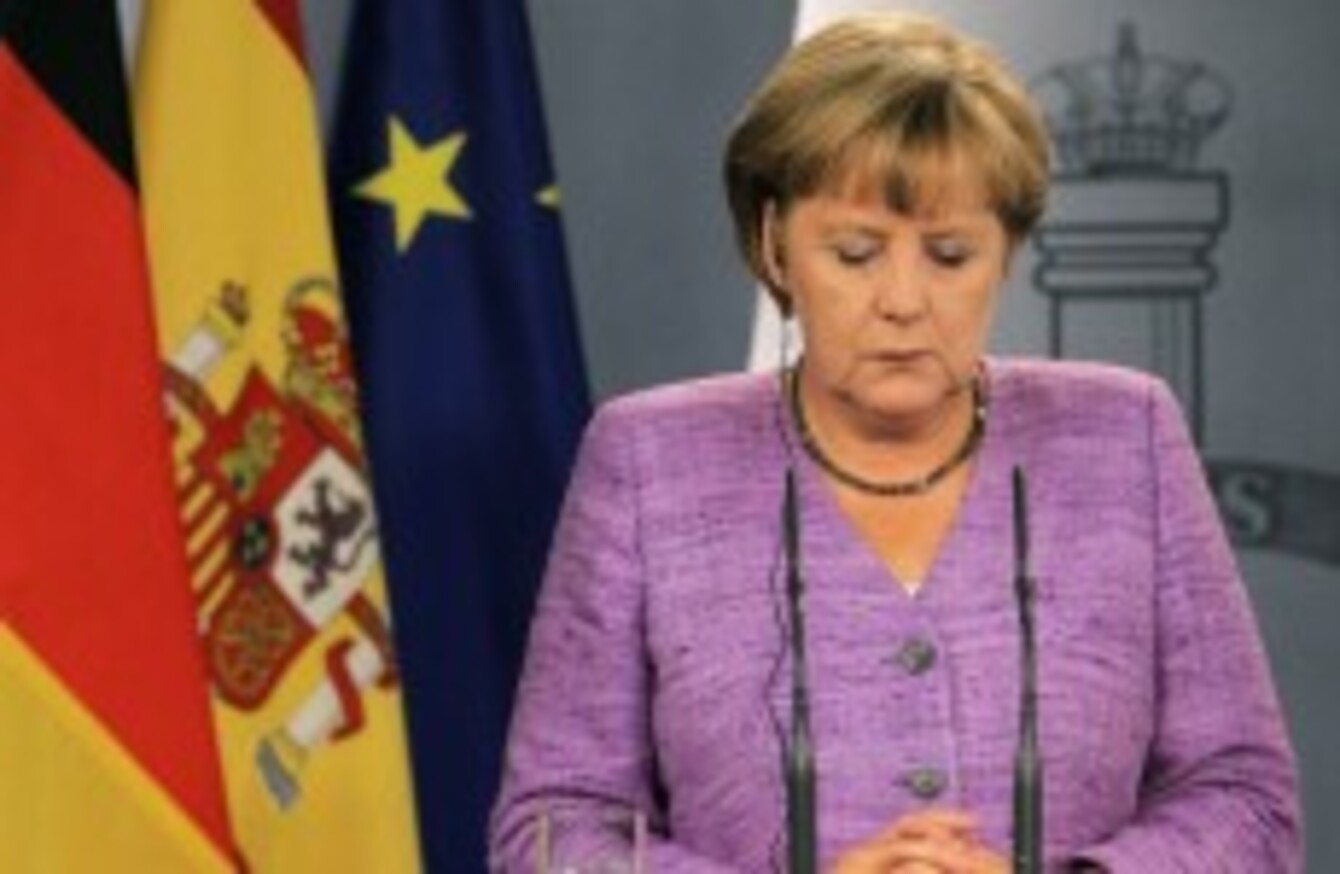 Image: Andres Kudacki/AP
Image: Andres Kudacki/AP
GERMAN CHANCELLOR Angela Merkel believes the European Central Bank is acting within its mandate in relaunching its programme to buy sovereign bonds of strugging eurozone members, her spokesman said today.
"The ECB is acting independently and within its mandate," Steffen Seibert told a regular government news briefing, a day after ECB chief Mario Draghi announced the plan to drive down borrowing costs.
Merkel already gave a muted reaction to the Frankfurt-based central bank's action for dousing the eurozone crisis after her talks yesterday in Madrid with Spanish Prime Minister Mariano Rajoy.
"The ECB acts within its independence and within its mandate and is responsible for the stability of the currency, the value of the currency, and to take the appropriate decisions," she said.
But many commentators in Germany – as well as the head of the German central bank, or Bundesbank – argue the plan blurs the lines between monetary policy, which is supposed to be free from all political influence in the euro area, and fiscal policy.
Bundesbank chief Jens Weidmann kept up his criticism after yesterday's highly-anticipated announcement by the ECB, saying he "regards such purchases as being tantamount to financing governments by printing banknotes".
Draghi's masterplan is designed to bring down the soaring borrowing costs that crisis-wracked countries say prevent them from getting back on their feet.
European equities and the euro rose today, extending the previous day's rally after the ECB's announcement.