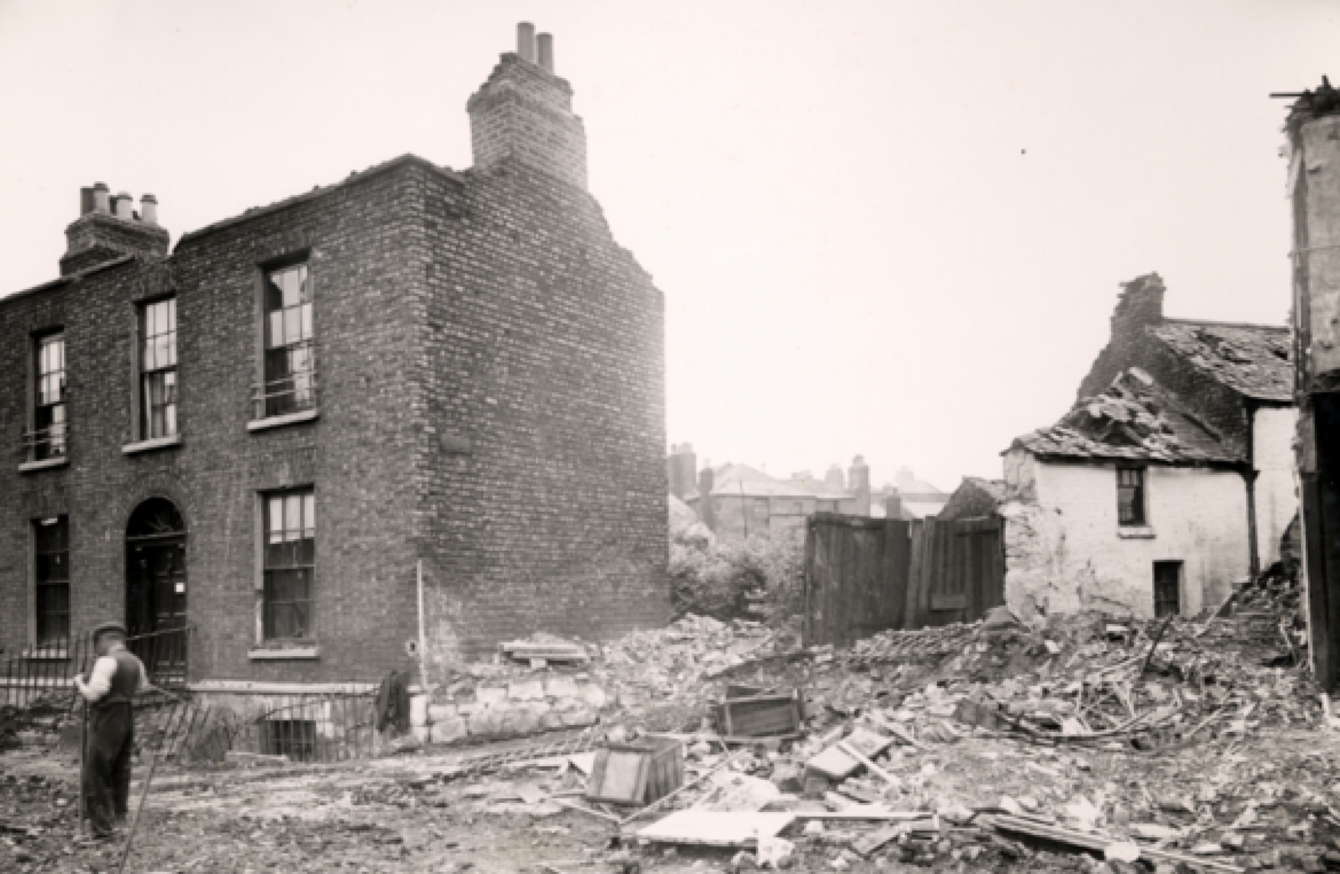 This photo was taken after a German bomb fell on North Strand in 1941.
This photo was taken after a German bomb fell on North Strand in 1941.
THIS YEAR'S DUBLIN: One City One Book festival has chosen Echoland by Joe Joyce as this year's novel of choice.
Now in its 12th year, this year's chosen book focuses on the Emergency in Dublin during the 1940s during the period of World War Two.
The setting of the book will create the focus of a series of free events that will take place across April to celebrate the One City One Book festival.
While essentially a spy novel telling a story of espionage in a neutral Ireland, Joyce said that the city of Dublin is an integral part of the story.
He said: "As I was writing it, I was very conscious of the hardships and great dangers of the Emergency period, faced – as always by Dubliners – with resilience and wit."
The full programme of events for the festival includes tours at the Air Corps museum in Baldonnel on Thursdays in April at 11am, a round table of authors discussing how to write crime fiction in Dublin City Library on 25 April, and a talk on Spies in 1940s Ireland at Dublin Castle's Chapel Royal on 10 April by Professor Eunan O'Halpin.
Lord Mayor Brendan Carr said: "I know it will prove to be a popular choice with bookclubs and the City's many readers.
I hope people will engage with the many interesting events that take place during the month of April as part of this wonderful festival.
Previous works designated the novel of choice for One City One Book include James Joyce's Dubliners, Bram Stoker's Dracula and Roddy Doyle's Barrytown trilogy.
The festival is organised by Dublin City Council's Public Library Service.