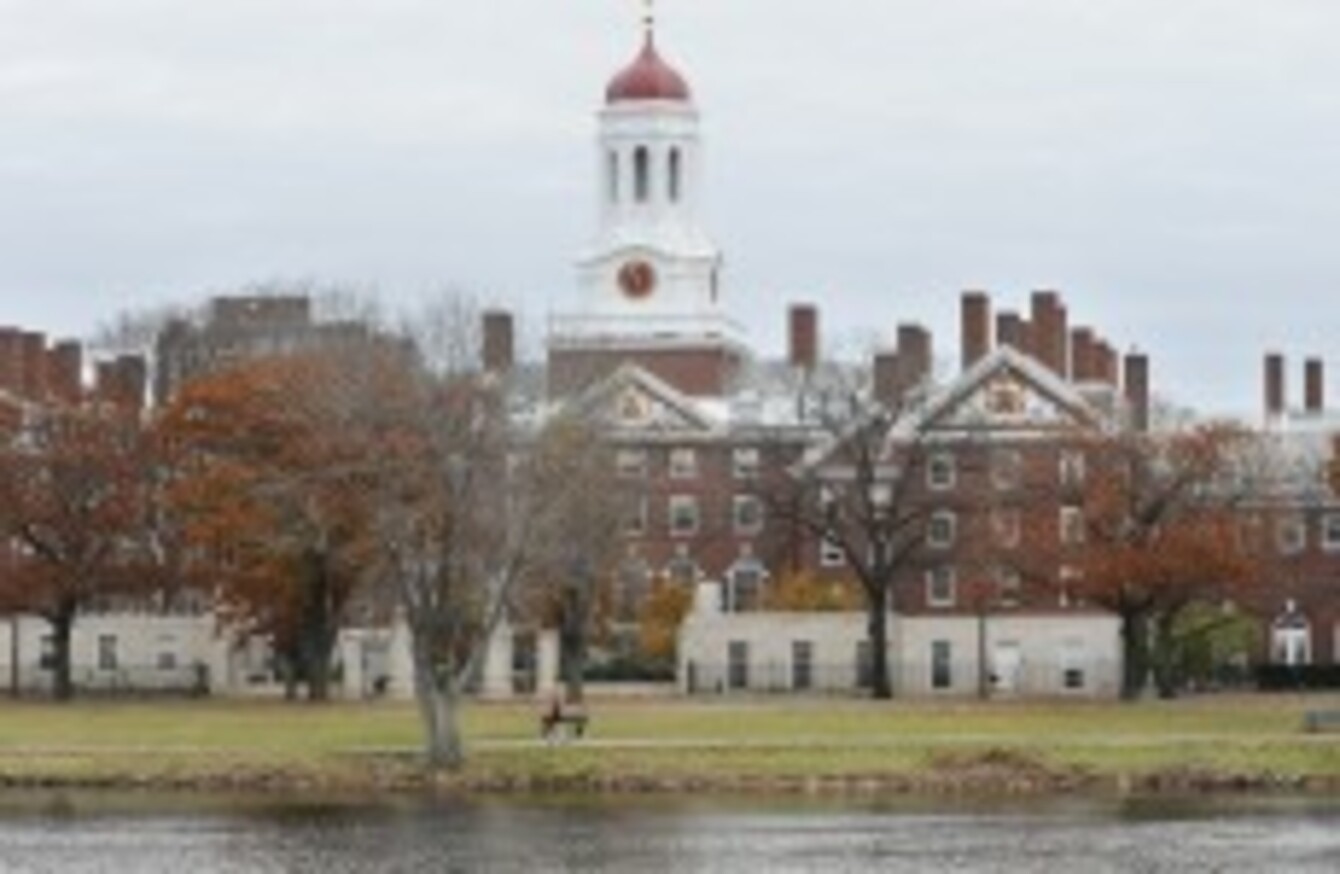 The campus of Harvard University in Cambridge, Massachusetts (File)
Image: Lisa Poole/AP/Press Association Images
The campus of Harvard University in Cambridge, Massachusetts (File)
Image: Lisa Poole/AP/Press Association Images
A GROUP OF economics students at the prestigious Harvard University in the US have walked out of one of their classes saying they are unhappy with the "inherent" bias in teaching.
In an open letter to Professor Greg Mankiw, a former advisor to George W Bush, the students said they were "deeply concerned about the way that this bias affects students, the University, and our greater society".
Responding to the walk out of his Economics 10 class, Mankiw said he was not surprised by it.
The Harvard Crimson reports that nearly 70 students staged the walk-out and have joined the Occupy movement which began on Wall Street in New York and has since spread across the US and worldwide.
In the letter published in the Harvard Political Review, the students of 'Ec 10′ argue that the teaching espouses "a specific – and limited – view of economics that we believe perpetuates problematic and inefficient systems of economic inequality in our society today."
Calling themselves the 'Concerned students of Economics 10′ they object to the attention given to the economic theories of free market capitalist Adam Smith at the expense of the likes of John Maynard Keynes who advocated modern macroeconomics as an alternative.
The letter goes on to say:
Harvard graduates play major roles in the financial institutions and in shaping public policy around the world. If Harvard fails to equip its students with a broad and critical understanding of economics, their actions are likely to harm the global financial system. The last five years of economic turmoil have been proof enough of this.
Responding Mankiw said he left his politics "at the door" when teaching his students  and insisted that his class was teaching "very conventional economics", CNN Money reports.
Mankiw goes on to say that he wasn't surprised by the walk out: "The economics profession has been implicated, by some people on the left, as a reason for recent developments," he added.