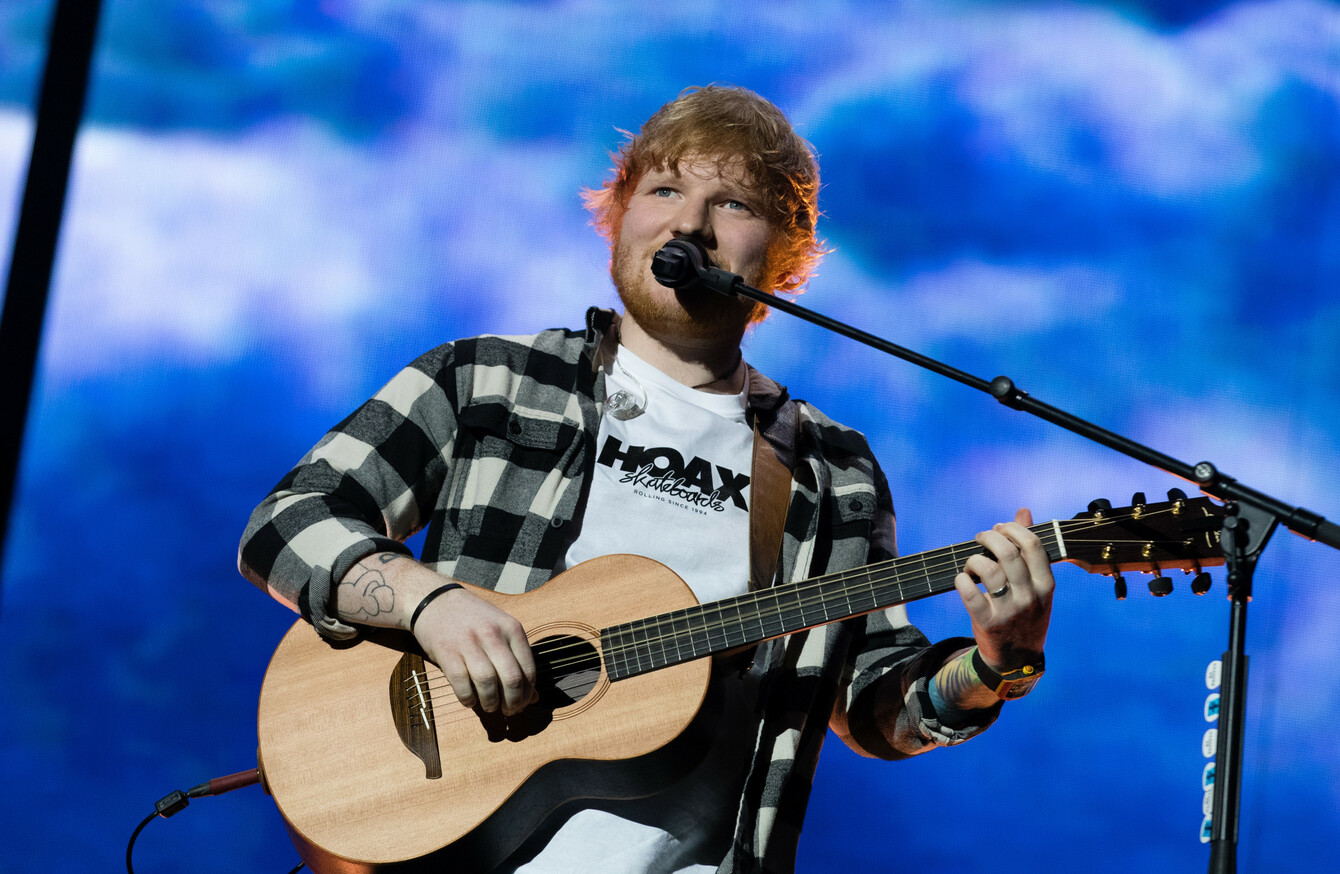 Ed Sheeran is playing Dublin's Phoenix Park tonight
Image: AAP/PA Images - FILE IMAGE
Ed Sheeran is playing Dublin's Phoenix Park tonight
Image: AAP/PA Images - FILE IMAGE
A MEMBER OF staff at a UK hospital that treated Ed Sheeran was sacked for accessing the singer's information without a legitimate reason, the BBC is reporting. 
The broadcaster said that one staff member at Ipswich Hospital was given a written warning while another was let go.
The hospital did not provide further details of the breach but said in response to a freedom of information request from the BBC that both employees "accessed patient information without legitimate or clinical reason".
Sheeran, who is playing the latest date in his Irish tour tonight at Dublin's Phoenix Park, had to cancel a string of dates after breaking his arm while cycling.
The hospital launched a review of the care given to "high profile" patients after Sheeran was treated there in October of last year.
It was reported he was asked to sign autographs and pose for photographs by some staff.
A spokesperson said that the review covered areas like "confidentiality, privacy of the patient and their loved ones and practical considerations".
The hospital told the BBC that both cases of disciplinary action taken against staff happened on the date Sheeran was admitted.