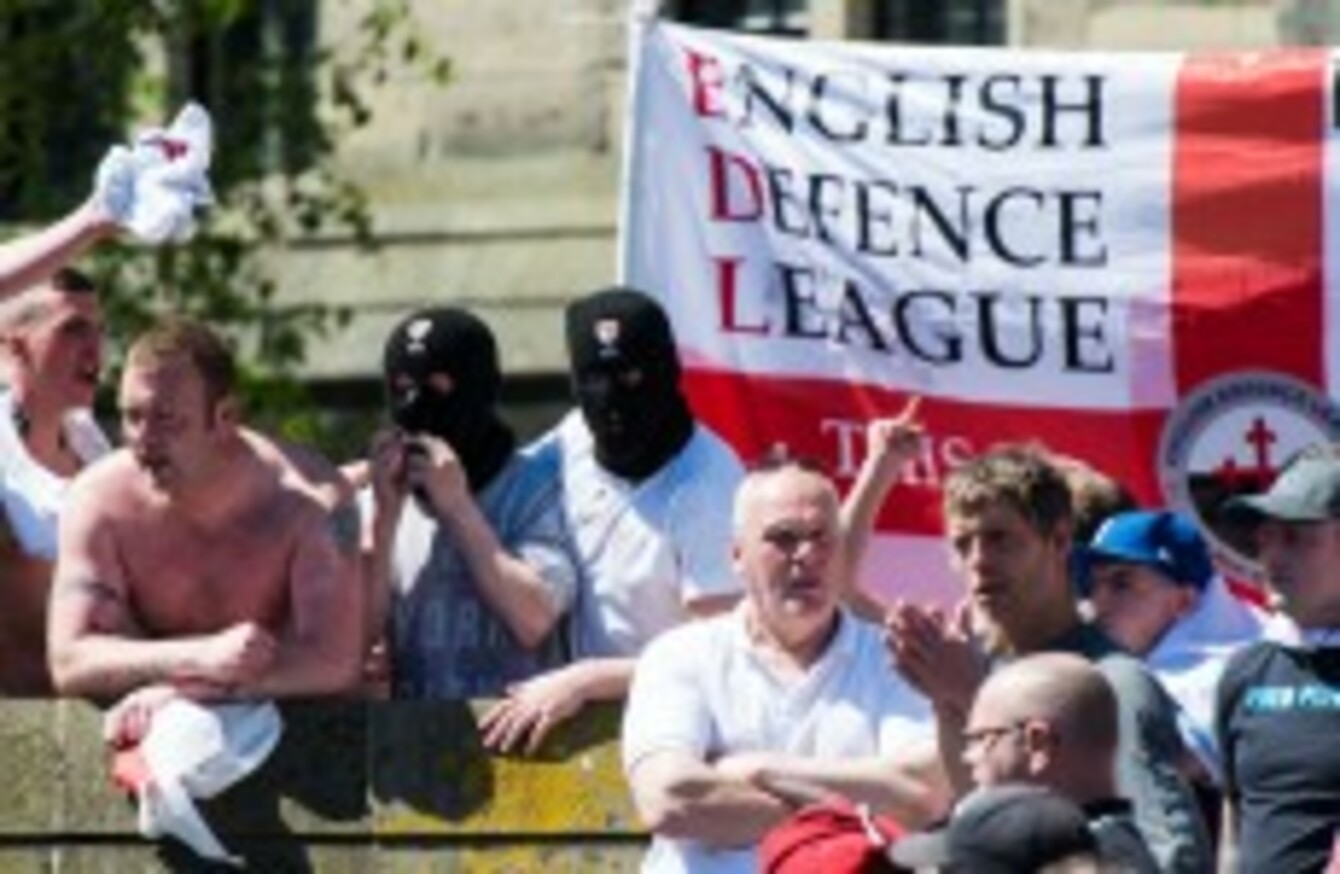 People taking part in an English Defence League protest in Newcastle recently (File photo)
Image: Jonathan Pow/PA Wire/Press Association Images
People taking part in an English Defence League protest in Newcastle recently (File photo)
Image: Jonathan Pow/PA Wire/Press Association Images
PROTESTERS FROM THE far-right English Defence League (EDL) were unexpectedly greeted with tea, biscuits and an invitation to play football when they turned up outside a mosque in York, England earlier this week.
Only six people turned up to protest at the mosque in Bull Lane last Sunday but they were invited inside to play football with the worshippers, around 100 of whom had turned up having learned about the possible protest, BBC News reports.
Imam Abid Salik said that worshippers spoke with the protesters for around half-an-hour before they were invited inside, saying it was "a really beautiful thing".
Local councillor Neil Barnes described the incident as a "proud moment for York" while the Archbishop of York John Sentamu said the mosque's response was "typically Yorkshire".
"Tea, biscuits, and football are a great and typically Yorkshire combination when it comes to disarming hostile and extremist views," he is quoted as saying.
Tensions between supporters of the English Defence League and Muslims living in Britain have increased in recent days in the wake of the murder British soldier Lee Rigby outside a barracks in London by extremists last week.
Meanwhile, the Guardian reports that the phone numbers and addresses of supporters of the EDL have been posted online after individuals claiming to be part of the hacking collective Anonymous obtained the information.
The individuals accused the EDL of using the attack on Rigby to "spread your campaign of hate, bigotry, and misinformation".