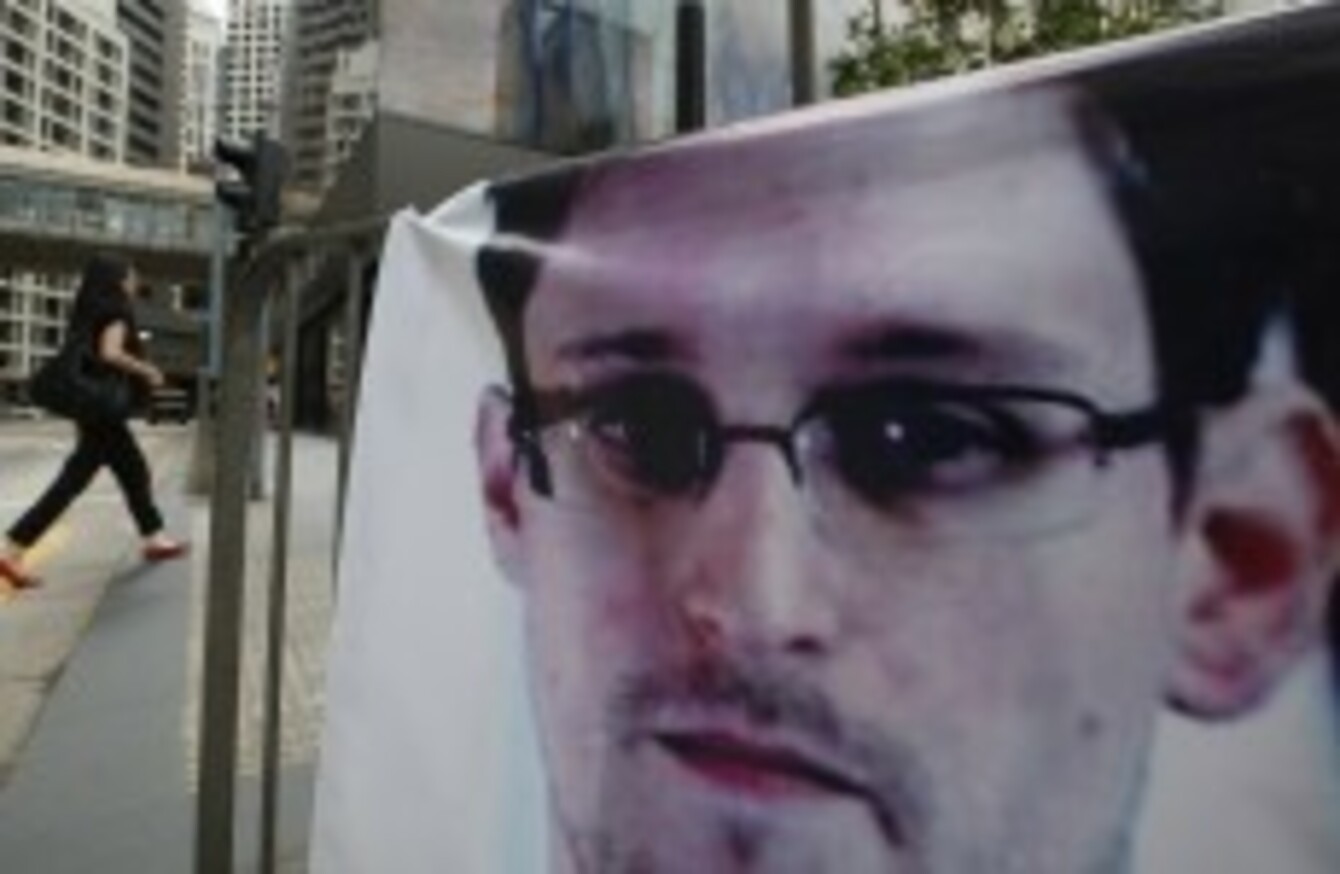 Image: Kin Cheung/AP/Press Association Images
Image: Kin Cheung/AP/Press Association Images
Updated 8.01pm
THE FOREIGN MINISTER of Ecuador has confirmed that the country received a formal request for asylum from US citizen Edward Snowden.
The South American country has been sheltering WikiLeaks founder Julian Assange at its London embassy for the past year.
In a statement issued this evening, the group said Snowden is bound for the Republic of Ecuador "via a safe route". He is in the company of diplomatic escorts and legal advisors, it claims.
According to Wikileaks, the former intelligence operative requested that the organisation use its legal expertise and experience to secure his safety.
Former Spanish Judge Mr Baltasar Garzon, legal director of Wikileaks and lawyer for Julian Assange has made the following statement:
The WikiLeaks legal team and I are interested in preserving Mr Snowden's rights and protecting him as a person. What is being done to Mr Snowden and to Mr Julian Assange – for making or facilitating disclosures in the public interest – is an assault against the people.
A tweet from Ecuador's foreign minister.
Earlier today, the ex-NSA computer technician arrived in Moscow, hours after leaving Hong Kong.
The US Justice Department has sought cooperation of the countries Snowden intends to go.
"The chase is on…And we'll have to see what happens," California Senator Dianne Feinstein said as the Snowden affair grew vastly more complicated for President Barack Obama, potentially testing US relations with Russia and other nations.
Snowden leaked secret details of vast US telephone and web surveillance programs to media outlets earlier this month and espionage charges were filed against him last week.
It is now a guessing game as to where the 30-year-old will land. Initial reports suggested Venezuela, via Cuba, but the tweet from Ricardo Patino has thrown up another option.
-Additional reporting by AFP