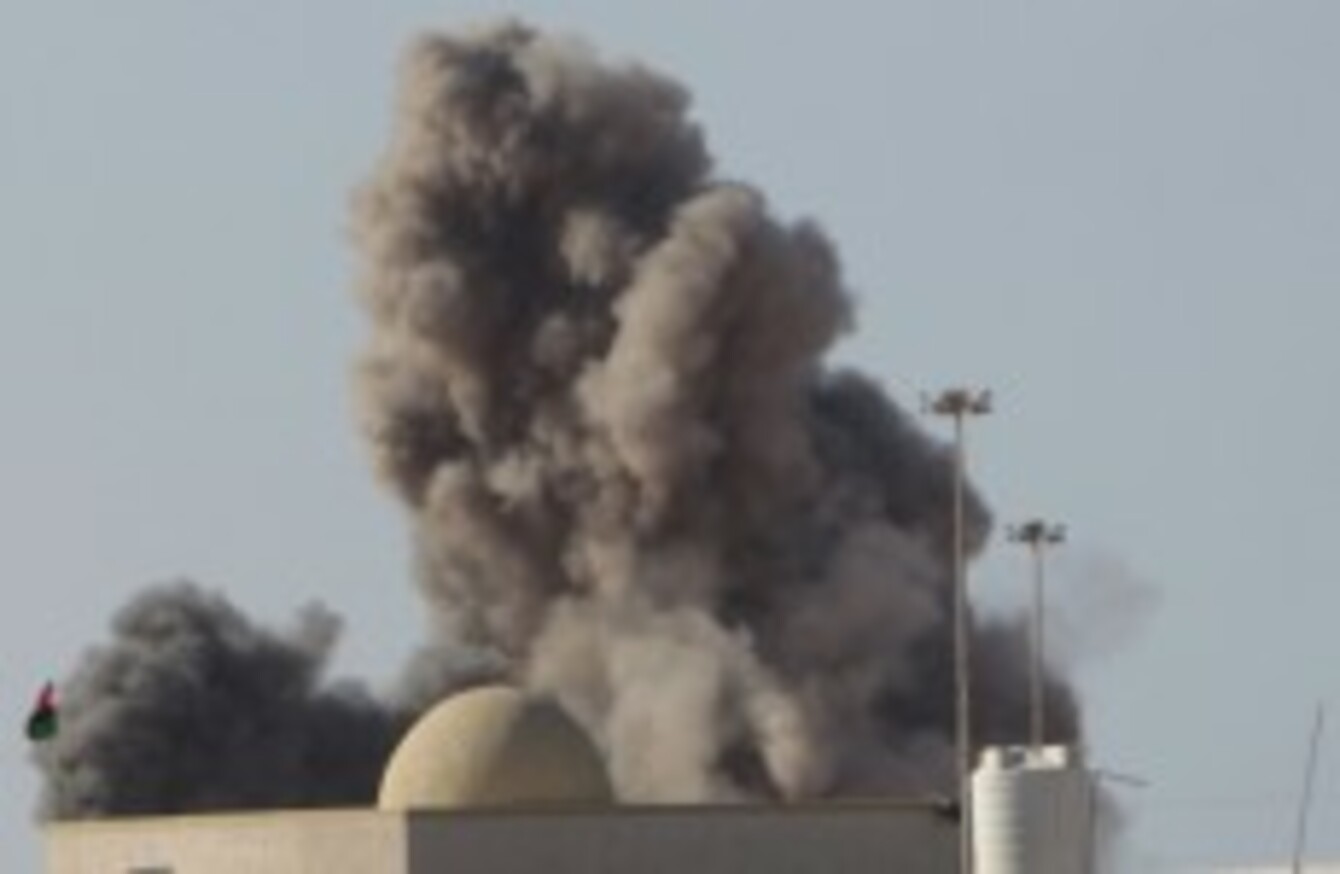 Airstrikes hit the oil port town of Ras Lanuf on Monday
Image: AP Photo/Hussein Malla
Airstrikes hit the oil port town of Ras Lanuf on Monday
Image: AP Photo/Hussein Malla
EFFORTS TO IMPOSE a no-fly zone over Libya are intensifying with the UK and France drafting a UN resolution for the measure.
The news comes as forces loyal to embattled Libyan leader Colonel Muammar Gaddafi continue to battle rebels amid a rising death toll, according to Al-Jazeera.
The strategically important oil port town of Ras Lanuf has been heavily bombed as pro-Gaddafi forces move eastwards.
They are attempting to recapture towns that have fallen into the hands of rebel forces seeking to end the leader's 41-year rule.
Gaddafi's forces are said to control the skies over Libya putting opposition rebels at a distinct disadvantage.
The BBC reports that the UK and France are drafting a UN resolution for a no-fly zone which is due to be debated by NATO defence ministers on Thursday.
The US has not ruled out a military response to the crisis with President Barack Obama saying they a wide range of options were being considered by NATO including "potential military options".
Germany and Russia have voiced their opposition to foreign military intervention in Libya.
Aid groups have called for the Libyan government to allow aid agencies to to access people in western Libya who Humans Right Watch says are "in dire need of medical aid and other assistance."
The UN has claimed that one million people are in need of aid in Libya.
- additional reporting by AP