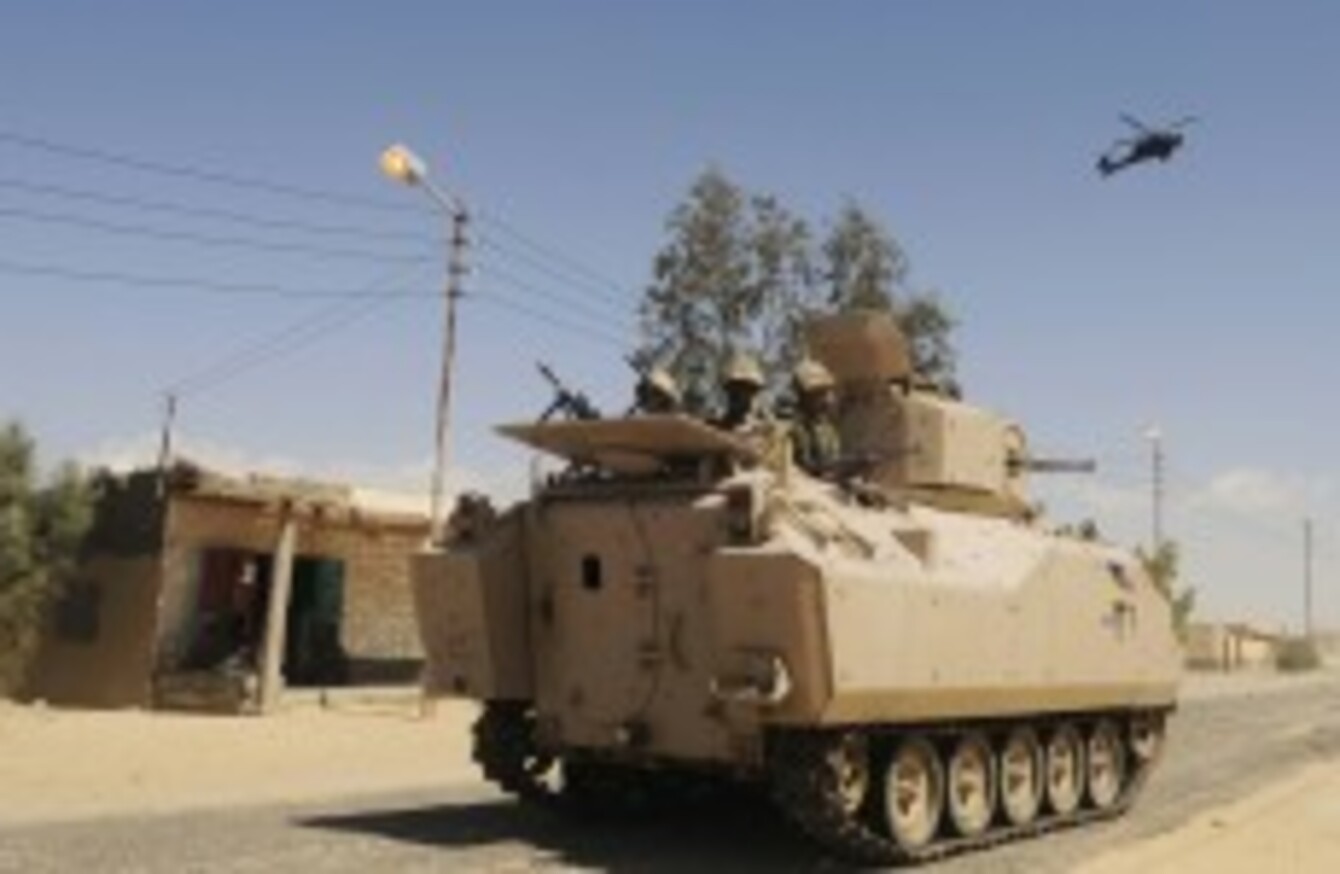 Image: File Photo - AP/Press Association Images
Image: File Photo - AP/Press Association Images
AFTER MONTHS OF foot-dragging, the United States has confirmed it's suspended deliveries of major military hardware and cash assistance to Egypt, to signal its deep concern over the mounting bloodshed and the lack of a democratic transition.
Washington said it had stopped shipments of some large-scale military systems as well as halting $260 million in cash aid to Egyptian military leaders, who are currently running the country after ousting its first democratically elected president.
Although the US review of its decades-old policy would not be permanent, it would remain in place "pending credible progress toward an inclusive, democratically-elected civilian government through free and fair elections," State Department spokeswoman Jen Psaki said in a statement.
Marking a dramatic break with years of unqualified support to Cairo, the decision will prevent deliveries of big-ticket items, including Apache helicopters, F-16 fighter jets, M1A1 Abrams tank parts and Harpoon missiles, officials said.
They would not give specific figures, but said the value of the frozen contracts would run into "hundreds of millions of dollars in military assistance."
Egyptian authorities yesterday announced that former president Mohamed Morsi, who was toppled from office on July 3, would now stand trial on November 4 on charges of inciting the murder of demonstrators protesting against his one-year rule.
Washington had already effectively shelved deliveries of expensive military hardware since the coup, with Morsi held incommunicado for months amid a tough crackdown on his Muslim Brotherhood supporters which has seen the party once again banned, and its assets seized.
In the wake of the events, President Barack Obama had ordered his national security team to review the total $1.5 billion in annual US aid to Egypt.
The decision to freeze major arms contracts was outlined yesterday in a 40-minute phone call between US Defense Secretary Chuck Hagel and Egypt's military chief Abdel Fattah al-Sisi.
The United States, however, will keep up assistance "to help secure Egypt's borders" and bolster "counterterrorism and proliferation, and ensure security in the Sinai," Psaki said.
Washington will also continue "to provide parts for US-origin military equipment as well as military training and education," along with aid for health programs, education, and private sector development, she added.
- © AFP 2013.