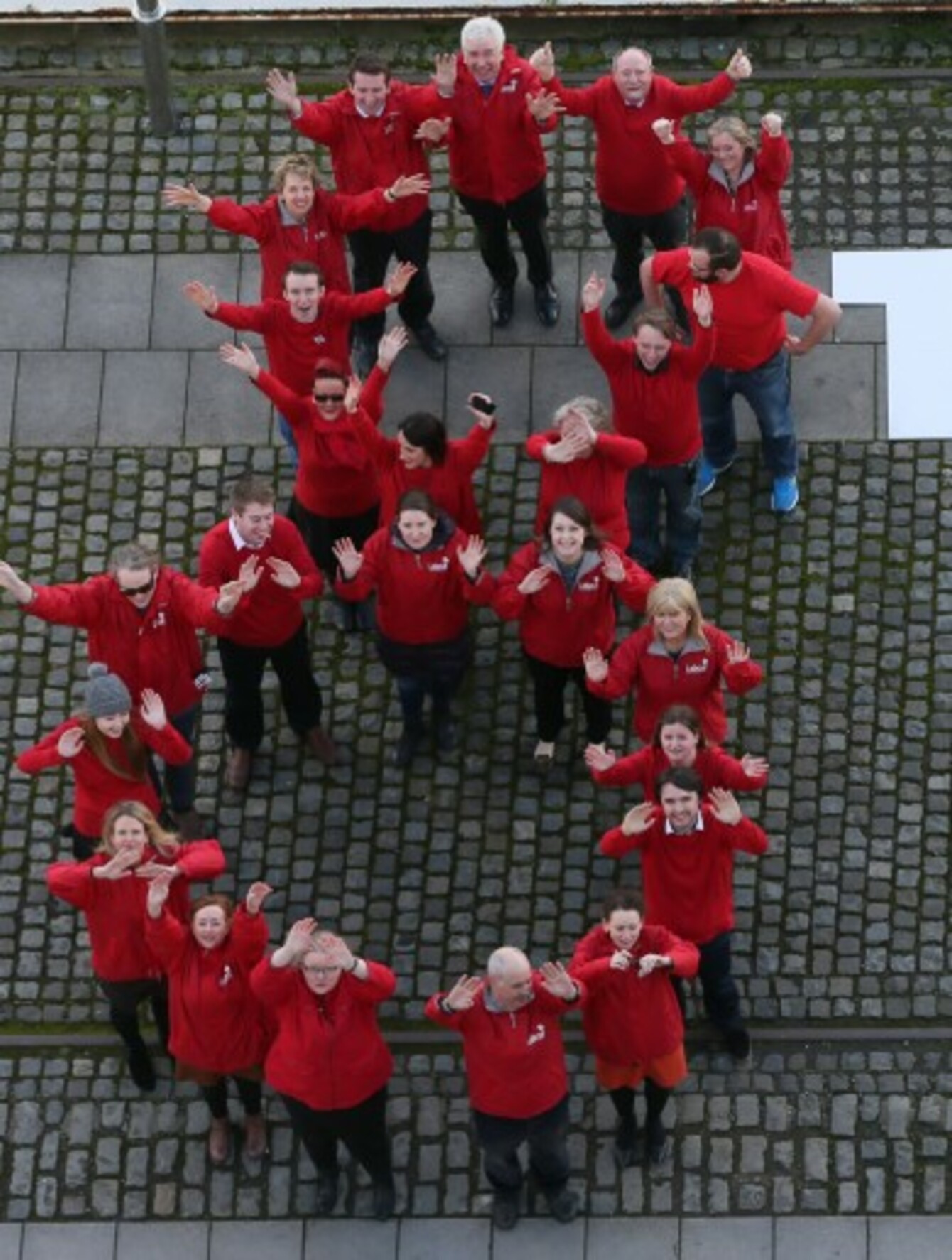 Image: Niall Carson
Image: Niall Carson
CONCERNS HAVE BEEN raised about the process of selecting who will sit on the Citizens' Assembly which is being established by this government to discuss a number of legislative issues – including the Eighth Amendment.
Today Cabinet agreed that 100 people will participate in the assembly. This is the first step towards setting up the group of ordinary citizens who will then be tasked with coming to a 'consensus' on Ireland's abortion laws.
Enda Kenny has promised that there will be diversity with respect to age, gender and location among those sitting on the Assembly.
However, a number of TDs have already voiced their doubts over how it will function effectively because the focus for many people will be the discussion on the Eighth Amendment – an issue that has historically divided this country.
Lobbying and transparency?
Anti-Austerity Alliance/People Before Profit's Brid Smith and Ruth Coppinger have said there are no guarantees that there will be complete transparency around the establishment of the Assembly or that members will not be subject to lobbying.
"How do you vet someone who may have a strong Catholic ethos or anti-choice position? asked Smith.
Likewise, there could be someone who is a strong feminist who has strong pro-choice beliefs.
She said she did not know how a polling company, which will be tasked with selecting the members, could ensure the assembly is balanced.
Who will sit on the assembly?
"I don't know how the committee can be balanced by just randomly choosing who will be on it," she said.
Smith said she fundamentally disagreed with establishing a Citizens' Assembly, saying that it should be left to members of the Dáil and to the citizens of Ireland to decide on how to deal with the Eighth Amendment.
There is no middle choice on this. You are either pro-choice or you are pro-life.
She said there is no need for the assembly, claiming that those who voted in the general election already made their choice, based on each candidate's manifesto.
TDs in the Dáil were elected on the basis of their positions on a number of issues, including abortion. They voted clearly, and it was clear to the people who elected me, they knew where I stood on the issue. And they knew where Lucinda Creighton stood on it. This Citizens' Assembly is just nonsense.
How can the Citizens' Assembly be a neutral body, where there is no neutrality on this issue?
Coppinger said the idea is just the government's way of kicking the issue down the road.
She too said she had concerns about the makeup of the assembly, and what lobbying they could be subjected to.
However, the Dublin deputy added that the government's initiative will proceed, so it is important that pro-choice voices are heard.
Timeline
The current government has promised to hold the Assembly this year before sending its proposals on the controversial Constitutional amendment to an all-party Oireachtas committee for consideration. A decision will be made then on whether a referendum will be held. When it comes to possible proposed legislation that could arise from the Assembly, a free vote (where no TDs will be whipped by their party) will be held in the Dáil.
Fine Gael has come under pressure to tackle the issue following a UN ruling that Ireland is obliged to provide compensation to a woman who was forced to travel abroad to have an abortion.
A committee of experts from the UN's Human Rights Commission found that Ireland's laws on abortion has had a "chilling effect" on healthcare and contributed to "negative experiences" Amanda Mellet went through.
The state now has 180 days to respond to the committee detailing what steps it intends to take to make sure it is compliant under international law.
Polling company
The Taoiseach said previously that the makeup of the Citizens' Assembly will be determined by a polling company (but this job has not yet gone out to tender).
The company will select a broad range of people from around the country with different ages, backgrounds and gender.
Political parties will play no part in their selection.
A senior government source said it's important that the selection process is carried out in a transparent manner with the names of those selected made public.
The publication of names – and partial addresses – has, however, exacerbated concerns about the potential lobbying of members.
And because the assembly will be dealing with one of the most contentious issues in Irish society, there's also a possibility that some selected for the body would not be comfortable with the release of their personal details.
Constitutional Convention 
There were similar concerns raised when the Constitutional Convention was set up in 2012. It dealt with a number of issues including voting age and blasphemy, but the one that attracted most attention was same-sex marriage.
At the time, chairman Tom Arnold said the convention was keen to engage with interest groups who may wish to offer input but that there were fears among some members that they could be bombarded by unwanted contact.
Arnold said some members had expressed concerns that they might be on the receiving end of intensive lobbying from interest groups hoping to influence their decisions.
#Open journalism No news is bad news Support The Journal

Your contributions will help us continue to deliver the stories that are important to you

Support us now
Publishing names of members 
On that occasion, personal details were kept to a minimum. The names of the members were published with a general indication given as to where they were from.
The same framework will most likely be used to establish the Citizens' Assembly.
And as it turned out, it's understood Constitutional Convention members did not receive any abuse. And nobody was subjected to lobbying from interest groups.
Updating laws
A senior government source said before a polling company can begin to select who will be involved in the group, the Electoral Act may have to be amended.
This is because the Act is based on previous census results, and will need to be updated to ensure there is an accurate cross-section of society on the panel.
Sources close to the last Constitutional Convention advised that the proposed new Assembly should not be open-ended and be furnished with a strict timetable and time limit for it to deliver its recommendation. It will also have to be transparent and fair to ensure people have trust in it, they said.
However, government sources have said no timeframe for how long Citizen's Assembly will have to deliberate has been established.
It's the government's position that there should not be an "unnecessary delay" and the issue needs to now be dealt with.
Enda Kenny's commitment 
The Taoiseach has committed to setting up the assembly within six months of the government being formed – making October the deadline.
"It is pointless to rush into a constitutional referendum unless there is a realistic consensus for whatever change might be recommended here," the Taoiseach stated in the Dáil last week, denying he was avoiding the issue.
It is very prudent and proper that ordinary people from around the country based on geography, gender, age and so on would be involved in giving their reflections on the issue.
He said the contentious amendment, which equates the right to life of an unborn child with that of the mother, should be tackled "without rushing".
If there is consensus and if people have to vote on that, they will have the right to vote according to their consciences. That is a process I do not want to see delayed way out into the far future as some people allege.
These are serious and sensitive matters that need to be reflected upon.