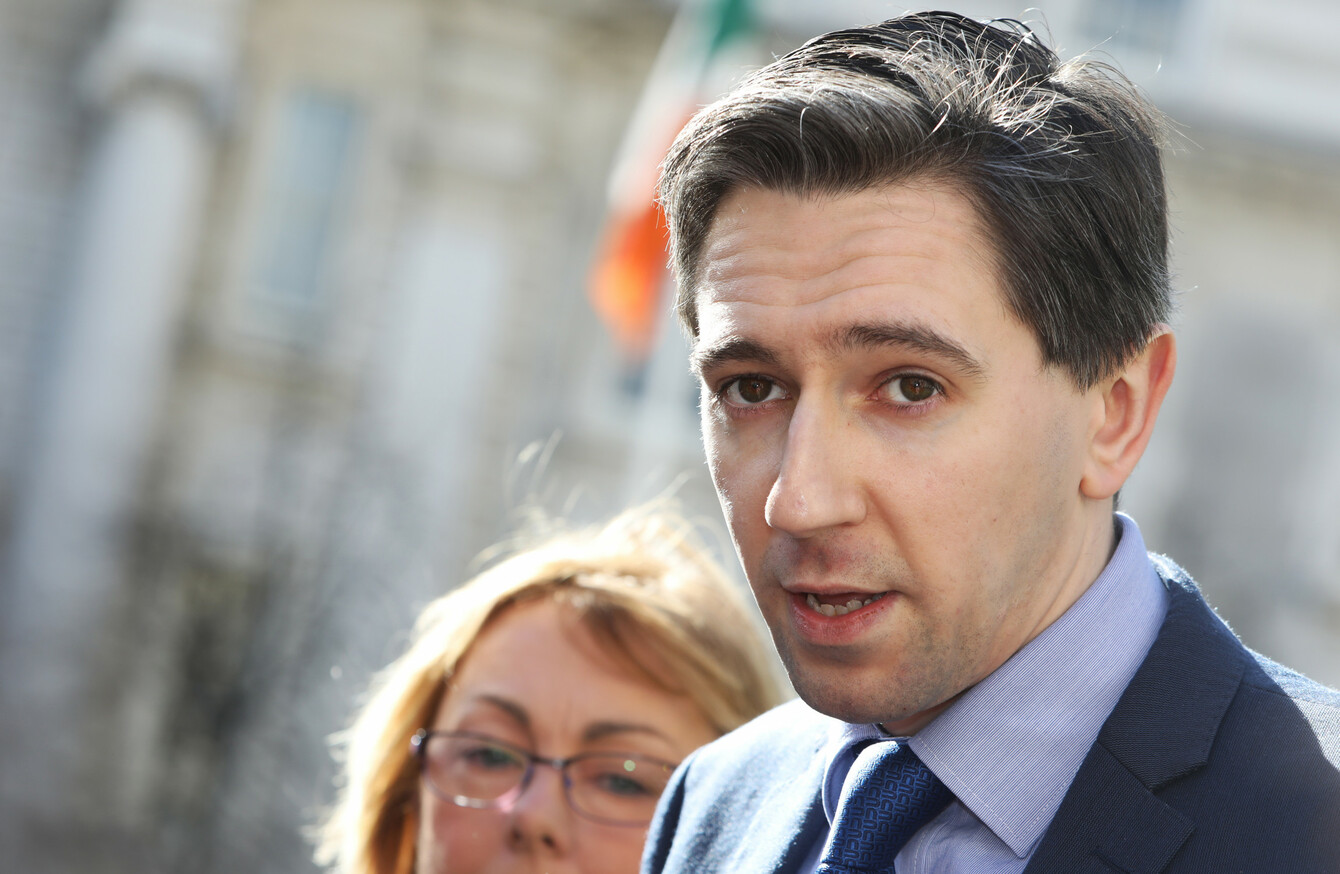 Health Minister Simon Harris
Image: Leah Farrell/RollingNews.ie
Health Minister Simon Harris
Image: Leah Farrell/RollingNews.ie
ALMOST HALF OF voters are in favour of repealing the Eighth Amendment, according to a new opinion poll.
A poll carried out by Behaviour & Attitudes for The Sunday Times found that 49% of voters want the Eighth repealed, while 27% are against this, 20% are unsure and 4% of people polled said they won't vote in the upcoming referendum.
In terms of government plans to introduce abortion without restriction up to 12 weeks, 43% of voters said they support this, while 35% are against it.
When asked if they support the proposal to allow terminations beyond 12 weeks in the cases of fatal foetal abnormality, 60% of voters said they did, while 19% said they didn't and 22% were unsure.
A referendum on the issue is due to take place this summer.
Separately, the Sunday Times is reporting that An Garda Síochána and Tusla, the Child and Family Agency, are investigating the circumstances surrounding an abortion performed on a 12-year-old Irish girl in Britain earlier this year.
The newspaper says gardaí have sought DNA samples from the foetus to confirm that a 15-year-old boy was the father, and that the pregnancy was not a result of sexual abuse by an adult.
When asked about the report, a garda spokesperson told TheJournal.ie the organisation does not comment on ongoing investigations.
Bill 
Last month the Cabinet formally approved the draft scheme of the Bill that will form the basis of the Eighth Amendment referendum, which will propose that the article in the Constitution that gives equal rights to the mother and the unborn child be deleted in its entirety.
Speaking at the time, Health Minister Simon Harris said the referendum will propose that a new clause is inserted that makes it clear the Oireachtas may legislate to regulate termination of pregnancy.
The exact date of the referendum will be set following a debate of the Bill in the Dáil and the Seanad.
In December, the Oireachtas Eighth Amendment Committee voted in favour of repealing the Eighth and came to the conclusion that abortion without restriction should be allowed up to 12 weeks.