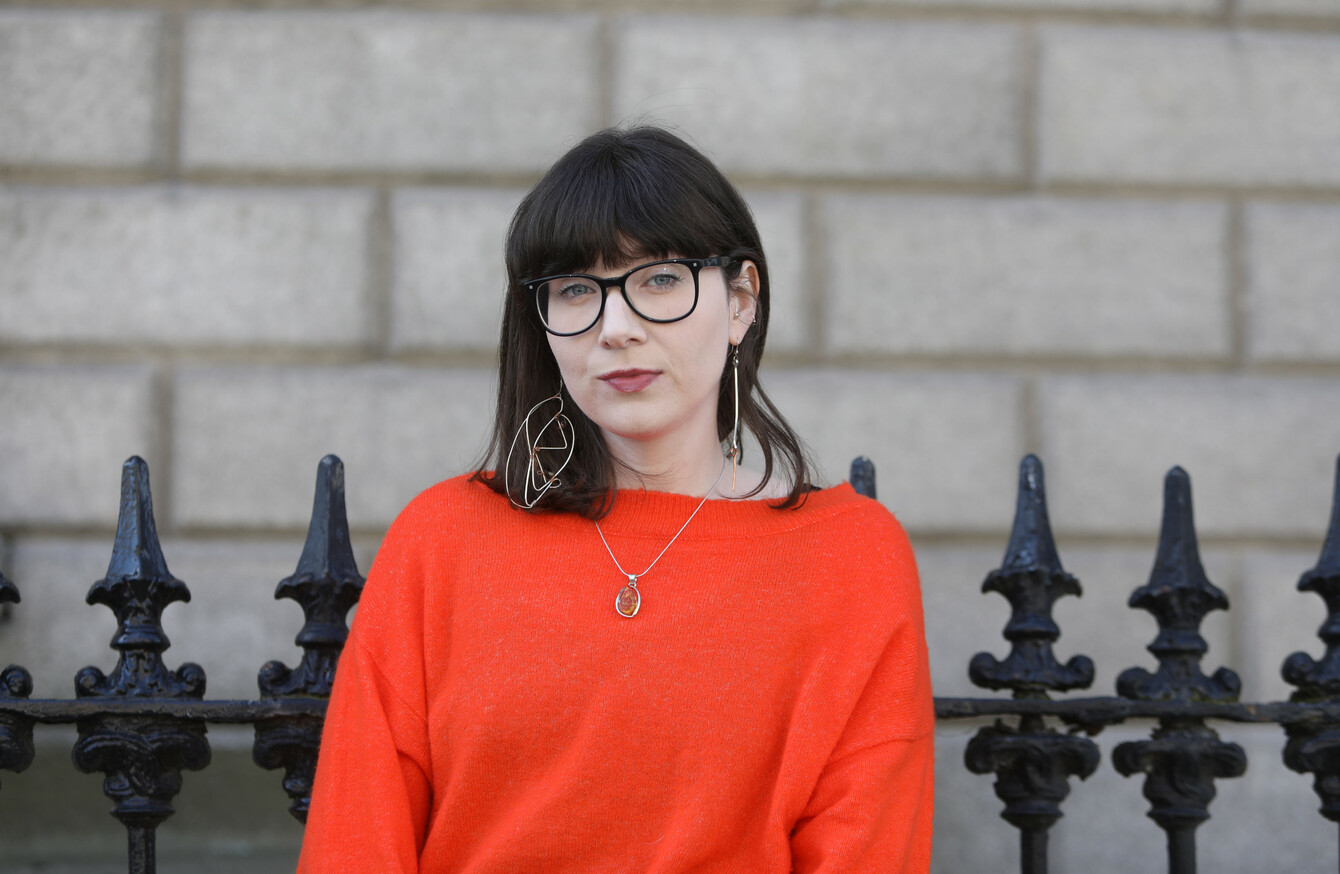 Niamh Ní Domhnaill at today's press event.
Image: Leah Farrell/RollingNews.ie
Niamh Ní Domhnaill at today's press event.
Image: Leah Farrell/RollingNews.ie
THE REPEAL OF the Eighth Amendment would ensure equal access to abortions for abuse and rape victims.
That is the contention of the Together For Yes campaign which today launched its position paper on the proposed legislation in the result of a Yes vote next month.
The paper deals specifically with what the law would mean for rape victims, with Maeve Eogan, Consultant Obstetrician & Gynaecologist, Rotunda Hospital, Medical Director of the Sexual Assault Treatment Unit (SATU) at the Rotunda Hospital and National SATU Services saying that the amendment meant victims were taking unregulated drugs.
"As long as the Eighth Amendment exists, women who become pregnant as a consequence of rape will continue to be some of the thousands of women who purchase and self-administer unregulated medications online with no medical support or travel to the UK and other countries for termination of pregnancy."
Eogan said that for women who do report rape, early contraception is available, but many women aren't in a position to report sexual crimes or many are unable until after early contraception would work.
This, she said, means that legislating solely in the event of rape is not possible.
"The only equitable solution is to give women access to abortion that has a long enough gestational limit."
Eogan reiterated that the gestational limit of 12 weeks would be sufficient for women who have been victims of sexual violence.
Psychologist Niamh Ni Dhomhnaill, a rape survivor and campaigner, said that her own experience saw her worrying about being pregnant after being raped by her former boyfriend.
"In those initial moments of horror and realisation, my mind immediately went to the next worst possible situation: to be pregnant in Ireland as a result of rape.
I believe that had I been living in a state with liberal laws and a more open attitude to abortion that this would not have been my first thought. I don't want this for any other woman or girl. I want them to know that they will be supported to make the best decision for them. The only way that this can be done is by repealing the Eighth Amendment and by adopting an open, supportive attitude that is reflected in our laws and services.
Margaret Martin, Director of Women's Aid, said that the current laws allow domestic abusers control women and restrict their access to abortions or, even, unregulated pills.
"Something that might not be to the fore of people's minds when discussing the impact of the Eighth Amendment is the very real and restrictive methods domestic abusers use to track their partners. Abusive partners use a range of digital tools to monitor women, find out her online and bank account passwords and keep track of her whereabouts.
These tactics significantly impact on her freedom of movement, her privacy and her help-seeking, for example, her ability to source abortion pills outside Ireland. Consequently access is very unequal and women who are highly controlled as well as women who are living in poverty and women asylum seekers, for example, are all penalised as a result.
The Together for Yes position paper concludes by saying that a Yes vote would provide a safer and more compassionate place for rape victims to access abortion.
The referendum on the repeal of the Eighth Amendment is to take place on 25 May of this year. If passed, it will allow women obtain abortions up to 12 weeks without restrictions.