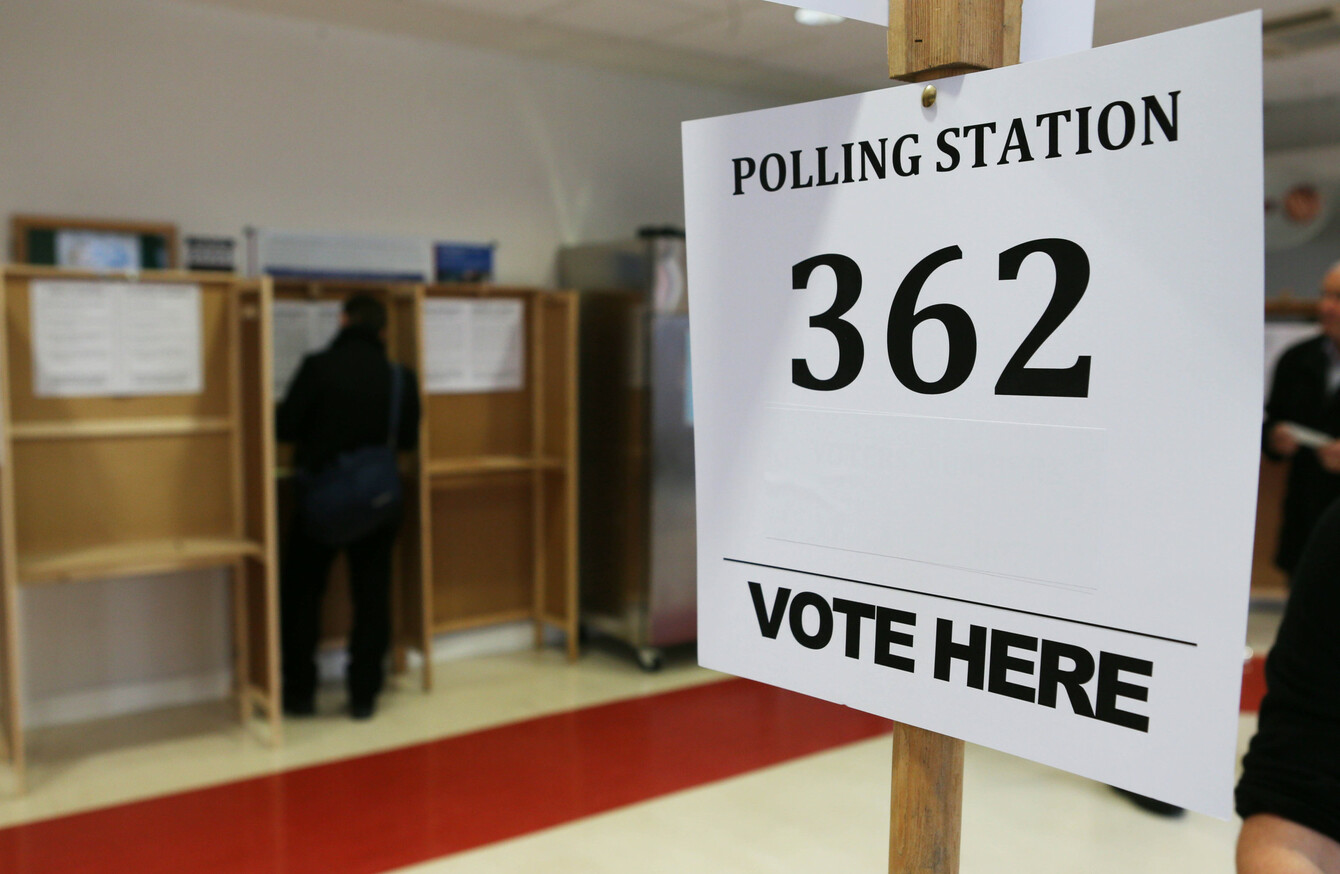 Image: Niall Carson
Image: Niall Carson
THE REFERENDUM ON the repeal of the Eighth Amendment is to take place on 25 May of this year.
The referendum will ask the electorate if they want to repeal or retain the amendment, which recognises the equal right to life of the mother and the unborn.
The government has already signalled that, if repealed, legislation would be introduced to allow for abortion up to 12 weeks of pregnancy.
But are you registered to vote, and if not do you have time to register? And can you even vote in the referendum?
Here's everything you need to know.
Am I eligible to vote?
If you are an Irish citizen and aged at least 18 years of age on 15 February of this year, you can vote in referendums.
Living overseas?
You can't be added to the Register of Electors if you live abroad – so you won't be able to vote in the referendum.
What about postal voting?
According to Citizens Information, you may be eligible for a postal vote if you are:
An Irish diplomat or his/her spouse posted abroad
A member of the Garda Síochána
A whole-time member of the Defence Forces.
It says you may also be eligible for a postal vote if you cannot go to a polling station because:
Of a physical illness or disability
You are studying full time at an educational institution in Ireland, which is away from your home address where you are registered
You are unable to vote at your polling station because of your occupation
You are unable to vote at your polling station because you are in prison as a result of an order of a court.
If you are registered as a postal voter, you may vote by post only. You may not vote at a polling station.
How can I check I am registered?
The register of electors is available online here.
If you're not on it, check with your local authority to see if you are on the register.
If your circumstances have changed since the last Live Register, you can apply be added to a supplementary register – this is generated after the referendum has been announced.
This register will remain open until 14 days before polling day. It will be published the day before polling day.
If you aren't registered to vote, you must fill out the RFA2 application form; if you want to apply for a change of address you must apply on the RFA3 application form. If you've become and Irish Citizen and are already registered, you must use the RFA5 application form.
Need to contact your local authority to see if you're registered or if you can go on the supplementary register? All their contact details are here.