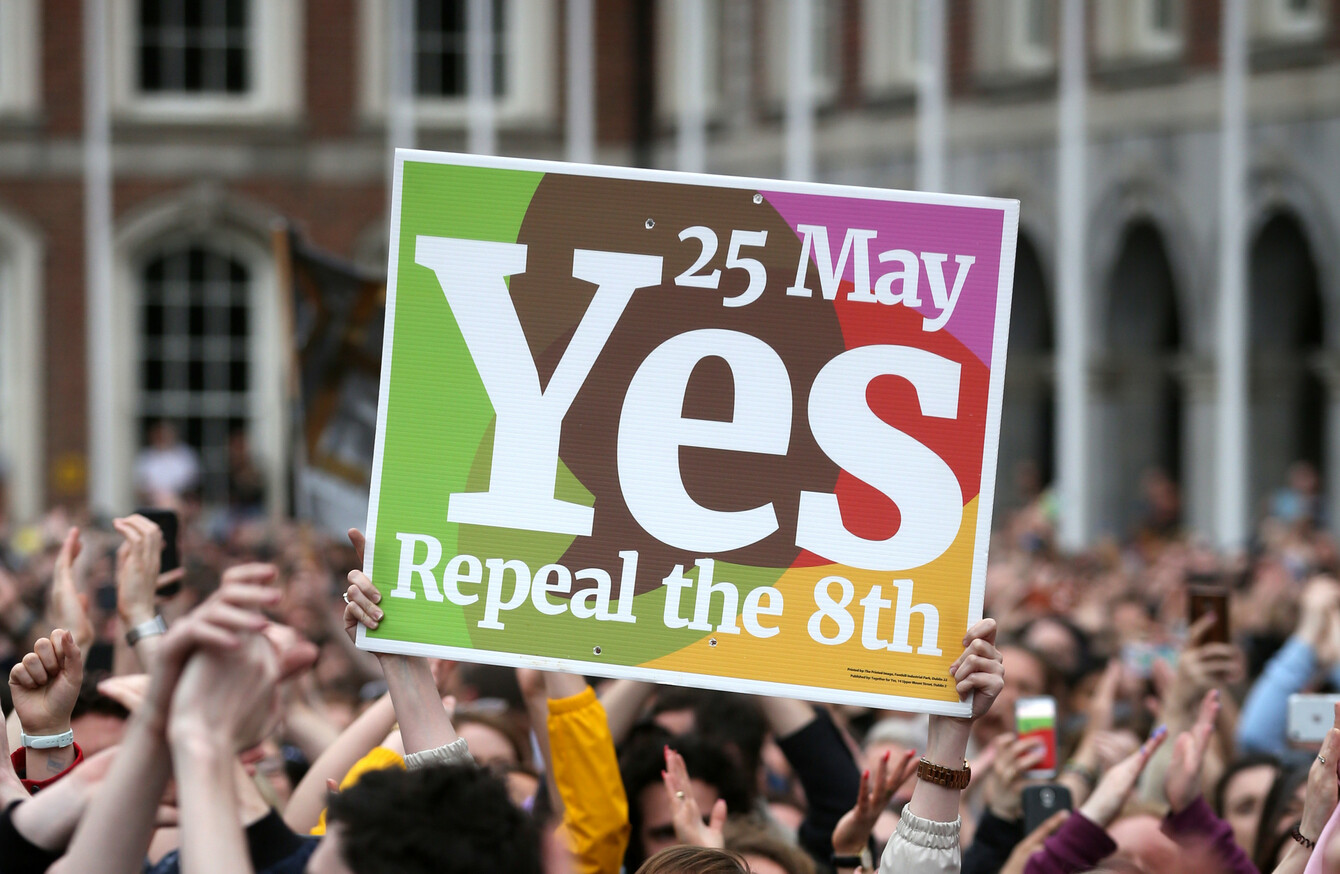 Image: Leah Farrell/Rollingnews.ie
Image: Leah Farrell/Rollingnews.ie
THE EIGHTH AMENDMENT has now officially been removed from the Irish Constitution, after President Michael D Higgins signed the legislation formally repealing it this evening.
The Irish electorate voted to repeal the Eighth Amendment by a large majority in May's referendum, with just under 67% voting in favour of repeal.
A stay was put on the result formally being enacted into law, as a number of individuals launched legal cases seeking to challenge the result of the referendum.
The last of these appeals was dismissed by the Supreme Court earlier this month. 
In effect – by voting to repeal the Eighth - the country voted to introduce the 36th Amendment of the Constitution.
This allowed the existing Article 40.3.3 – which contains the Eighth Amendment (right to life of the unborn), 13th Amendment (right to information about seeking a termination), and 14th Amendment (right to travel for a termination) – to be replaced with this line:
Provision may be made by law for the regulation of termination of pregnancy.
With President Higgins signing the legislation today, this article has replaced the Eighth in the Irish Constitution.
Minister for Health Simon Harris has already indicated the government will aim to introduce enact legislation providing for abortion by the beginning of 2019 at the latest.
In a tweet this evening, he said the process would be expedited as soon as possible.
The expected legislation would allow abortion without restriction up to 12 weeks of pregnancy and in very limited circumstance thereafter, such as when the mother's life is at risk, as outlined here.