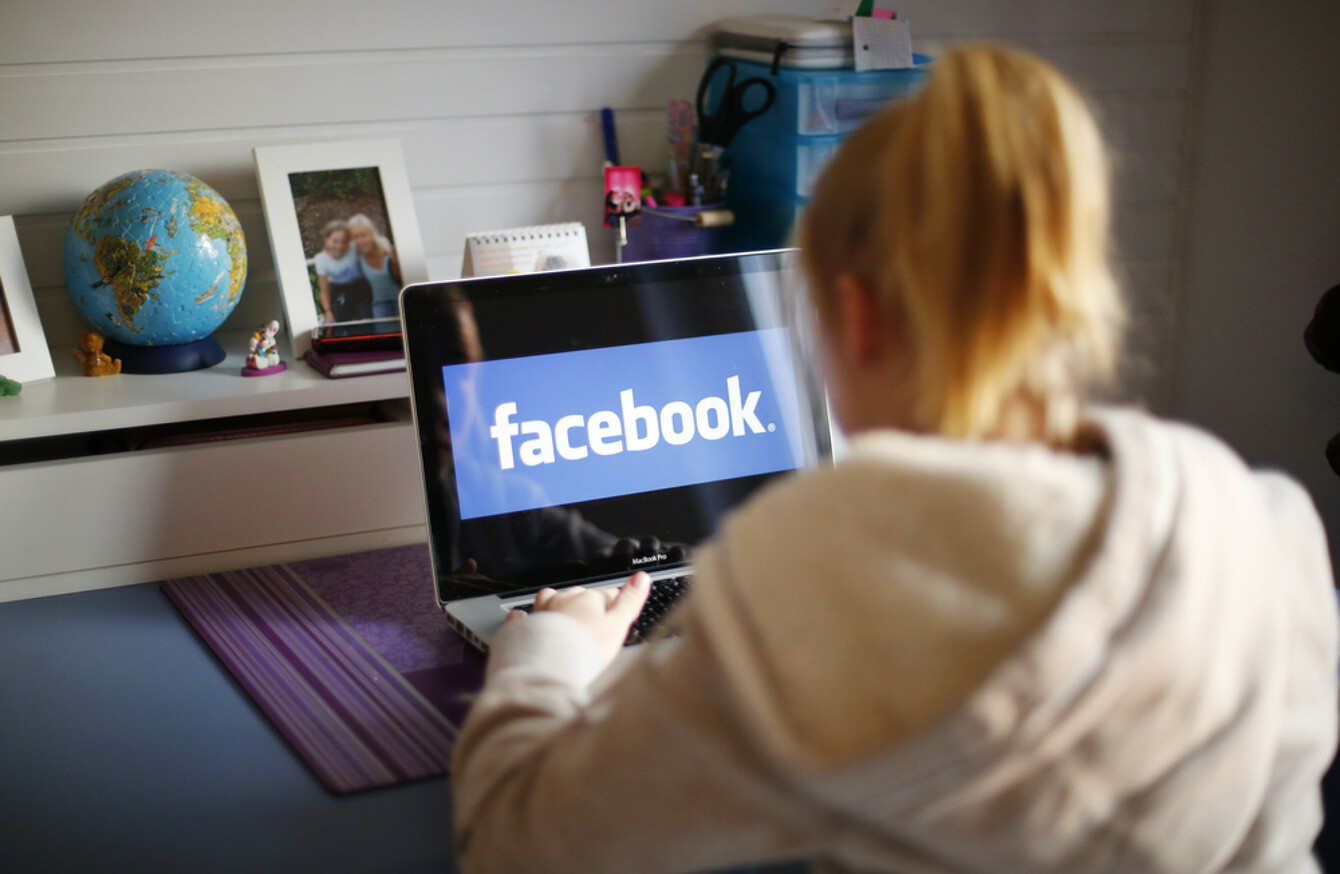 Image: Shutterstock/ximgs
Image: Shutterstock/ximgs
AN EVER-CHANGING number of Facebook pages with no email addresses, contact info, or links to external websites are sending out ads on Facebook in relation to the upcoming referendum, prompting continued concerns around transparency ahead of the historic vote later this month.
The issue of anonymous accounts posting ads in relation to the Eighth Amendment referendum has been raised repeatedly over the past number of weeks.
Currently an unknown number of anonymous Facebook accounts are posting ads calling for a No vote in the upcoming referendum.
These ads are specifically targeting Irish voters in different ways.
The ads range from a call to join rallies or marches; to a video alleging violence and intimidation from people on the Yes side of the debate; to a link to an official campaign website; and also a picture of a developing foetus in the womb.
In the above four cases, the accounts that have posted these ads have no identifying information attached. TheJournal.ie contacted all four with requests for information.
One of the pages said it wasn't affiliated with any official campsign, and was fully compliant with Facebook's guidelines. The other pages didn't respond .
The engagement with the ads ranges from a small number of "likes" and shares, to over 1,000 people engaging with the post.
Due to the nature of Facebook advertising, accounts can be set up and ads sent out and targeted at users and then deleted at will – making their reach and impact very hard to track.
A voluntary group – the Transparency Referendum Initiative – was set up earlier this year and attempts to track all of the ads being targeted at people on Facebook in relation to the referendum.
TRI then categorises the ads into a database, to track who is being targeted when and by which groups.
An analysis by Storyful found that of about 287 logged ads over roughly the past two weeks, in the region of 20 came from pages with no identifiable contact information.
In general, these were all groups advocating for the No side of the debate.
Unverified claims
Unknown actors posting unverified claims to different groups of people at different times has prompted transparency campaigners and others to raise concerns over the integrity of the upcoming vote.
Earlier this week, Facebook took action by banning all ads on its platform coming from foreign sources related to the upcoming referendum.
Google quickly followed suit with a more drastic measure – banning all ads relating to the referendum from all its platforms. (This has prompted strong criticism from the No side of the debate who say the move by Google is part of an attempt to "rig" the election.)
Transparency 
Despite these moves by Facebook, social media advertising around the referendum is still highly unregulated.
Unlike with broadcasters, postering, papers and others, there are no laws or regulations governing social media advertisements or targeting of voters in relation to the upcoming referendum.
#Open journalism No news is bad news Support The Journal

Your contributions will help us continue to deliver the stories that are important to you

Support us now
Independent Senator Alice Mary Higgins said that the moves by the technology giants to self-regulate came in the face of increasing international pressure around political campaigns.
"Facebook and Google's decisions come in the context of increasing international concern around the almost entirely unregulated and often unaccountable sphere of online political advertising," she said.
Higgins said that she hoped Facebook would continue to be responsible in monitoring emerging "bad practices" when it came to either side of the divide.
"We know that Facebook has planned to bring in new transparency tools in June. And it really is unfortunate that they're not ready now," she said.
The decision to not take overseas purchase ads is really a partial recognition on their part that there is problem and a concern in this area.
I would hope that they would also exercise every vigilance they can in relation to any other bad practices that are emerging or are being used online.
Although Facebook and Google have decided recently to self-regulate in this area, they are under no legal obligation to do so.
A Private Member's Bill – the Social Media Transparency Bill - was published by Fianna Fáil TD James Lawless late last year with a view to regulating online political advertising.
"The government has had its head in the sand for too long on these issues and needs to urgently update the electoral acts for the modern age," Lawless said yesterday.