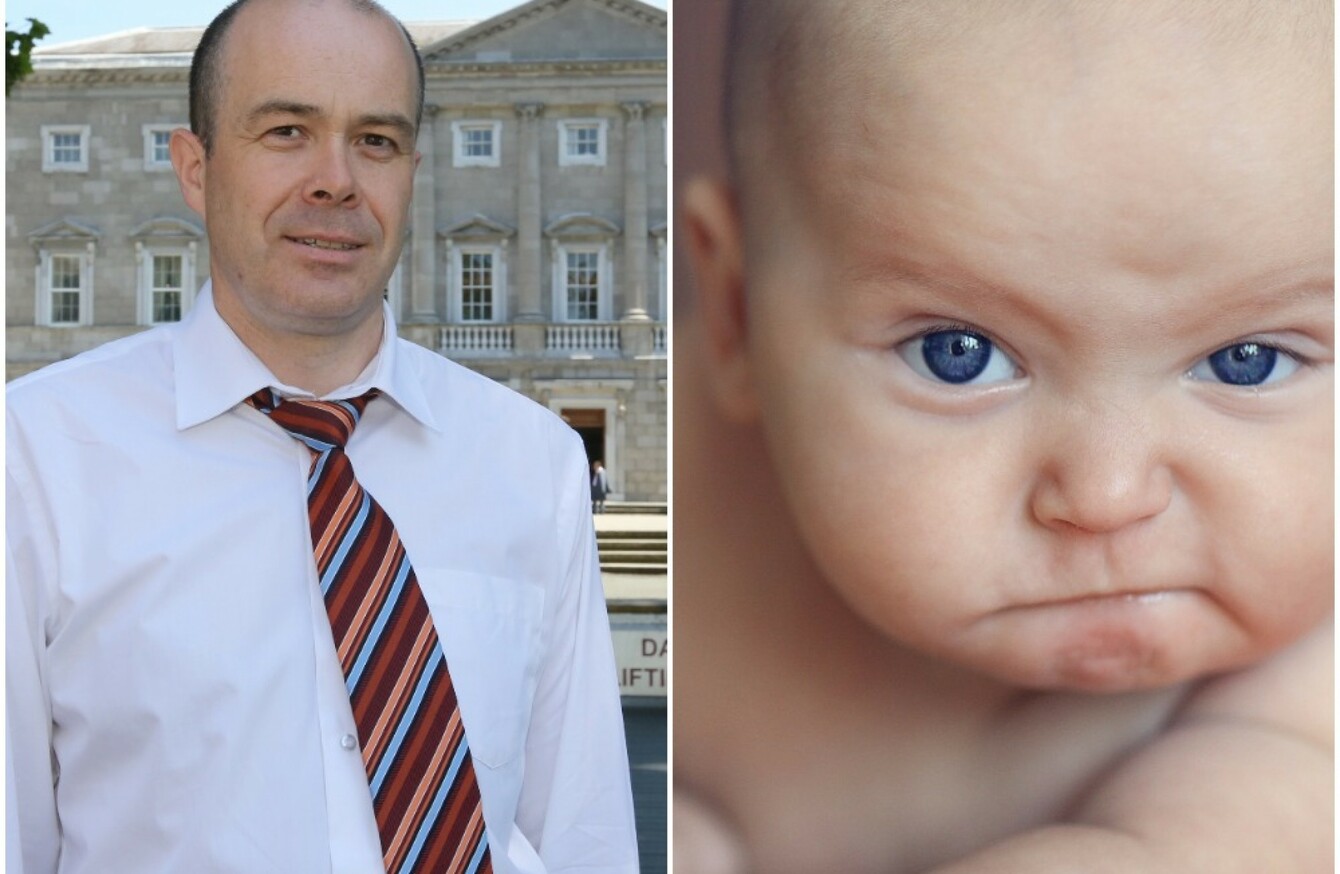 Denis Naughten, and a baby.
Image: RollingNews.ie/Shutterstock
Denis Naughten, and a baby.
Image: RollingNews.ie/Shutterstock
COMMUNICATIONS MINISTER DENIS Naughten has mounted a staunch defence of the Eircode system, on the first anniversary of its launch.
The postcode system, launched last July by the Fine Gael-Labour government, cost some €38 million to implement.
It was met with criticism right away – from freight transport firms, amongst others.
Last autumn, the Comptroller and Auditor General indicated in a report that the system may not even be worth that multi-million euro outlay - and in the Dáil last month, Fianna Fáil communications spokesman Timmy Dooley pointed to a recent study showing only 5% of people know their own Eircode.
"When Eircode is fully operational it will be good value for money," Naughten insisted, on Morning Ireland today.
"We're at a situation at the moment – we're 12 months in operation – where it's like taking a small baby who has started to crawl and saying 'well why isn't the baby running'.
It will take three to five years for this to be fully implemented.
He said PPS numbers were also criticised when they were introduced, but were now in widespread use, and insisted that good progress had been made utilising the system in the last year – particularly in rural areas.
'Saving lives'
The independent TD, who represents Roscommon-Galway, repeated the assertion he made in the Dáil last month that the new system had boosted the ability of emergency services to respond to call-outs.
"Since February of this year, the National Ambulance Service are using Eircode.
"As you know we've had particular problems in the Midlands and the West of Ireland with ambulances going missing, delays and so forth.
Now the Eircode can pinpoint individual homes. It will mean that ambulances can get there an awful lot quicker and can respond to the emergency.
Naughten explained that improvements had also been made in other areas.
TheJournal.ie asked the HSE last month how widely Eircodes were being used by the ambulance service. We were told the NAS "does not routinely report on the use of Eircodes".
You can read our FactCheck of Naughten's Dáil claim that Eircode has "saved lives" here.