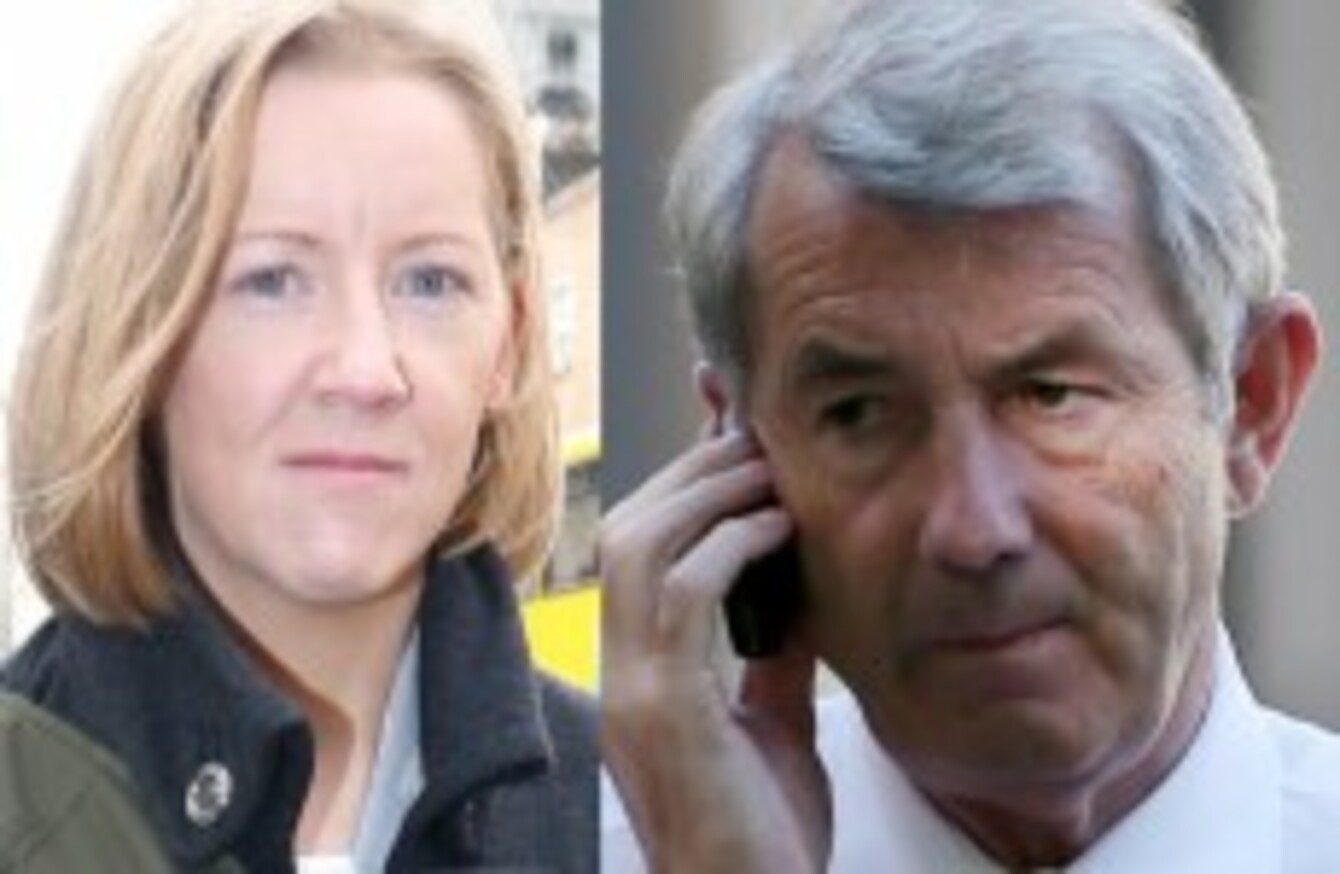 Elaine Byrne and Michael Lowry
Image: RollingNews.ie
Elaine Byrne and Michael Lowry
Image: RollingNews.ie
JOURNALIST ELAINE BYRNE says she has been interviewed by gardaí in relation to a complaint made by the independent TD Michael Lowry.
The academic and Sunday Business Post columnist tweeted about her garda interview last night.
Gardaí said it could not comment on an ongoing investigation, while Lowry did not immediately respond to a request for comment.
In a series of tweets, Byrne said that Lowry's complaint alleges improper disclosure by a Revenue official in relation to the tax agency's raid on Lowry's home in July 2013.
The Tipperary North TD 's home near Holycross was raided by as many as 15 Revenue officials over two years ago as part of an investigation into tax matters.
Lowry later said he would seek legal advice on the raid, claiming it had been leaked to the media by officials in Revenue.
Byrne said a complaint had been made under Section 851A of the Taxes Consoidation Act, which relates to the confidentiality of taxpayer information.
She claimed that other journalists will be interviewed on foot of Lowry's complaint.
Lowry was the first sitting TD to be subject of a raid on his house. He made a €1.4 million settlement to the Revenue in 2007 following an audit.
He resigned as Communications Minister from the Rainbow Coalition in 1996 following revelations about his business affairs, later quitting Fine Gael to become an independent TD who has been re-elected in the last three general elections.
In 2011, the Moriarty Tribunal found that Lowry had an "insidious and pervasive influence on the process" of awarding a mobile phone licence to Esat Digifone, a company run by media tycoon Denis O'Brien.
Lowry has rejected the tribunal's findings.