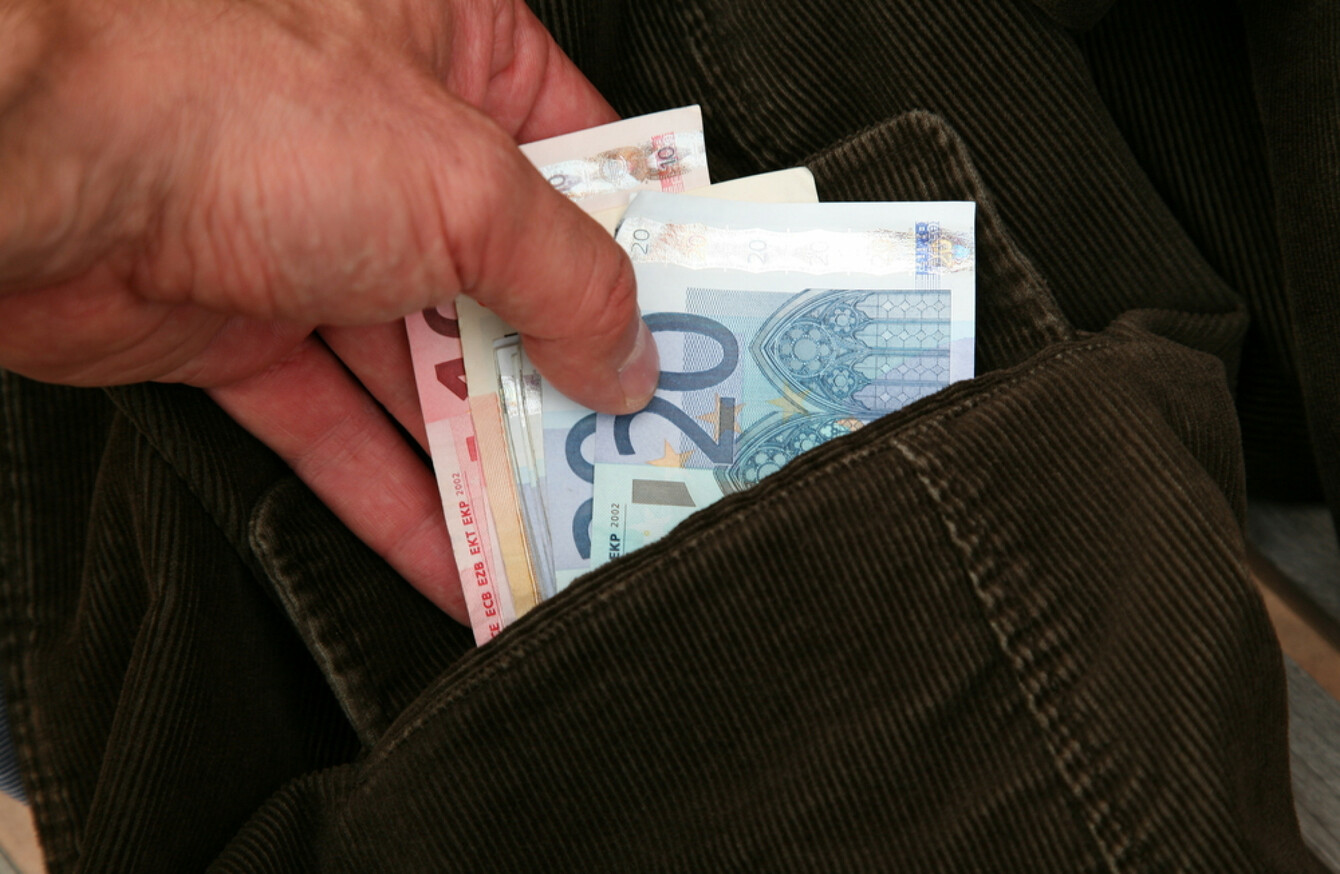 Image: Shutterstock/Boris Pralovszky
Image: Shutterstock/Boris Pralovszky
LEGISLATION IS NEEDED to root out financial abuse of vulnerable adults in Ireland.
That is according to the multi-agency National Safeguarding Committee (NSC) which today kicked off a nationwide public awareness campaign to encourage greater vigilance among the state, financial and nursing home sectors as well as among family members and carers.
NSC Chairperson Patricia Rickard-Clarke said international research suggests that up to 10% of older adults may experience financial abuse.
1,645 cases of alleged adult financial abuse have been reported to the HSE National Safeguarding Office since it started collating data in January 2016 up to June 2017. This includes an increase of approximately 44% in the first half of 2017 compared to a similar period last year.
However Rickard-Clarke says they are just the "tip of the iceberg".
Very large amounts of money are involved. For example, the State will pay out €7.2 billion in older persons pensions this year. If 10% is subject to financial abuse then the scale of the issue becomes clear.
"The message this week from the National Safeguarding Committee is that adult safeguarding legislation is on its way and those appointed as agents on behalf of vulnerable people must ensure that all of the person's money is managed directly for their benefit, and for that purpose only.
Furthermore, family members must have legal authority to access another person's bank account, and be able account for how the money is spent. Any other use, without consent, is theft.
Hearings on adult safeguarding are taking place this month at the joint Oireachtas Heath Committee to scrutinise a draft Adult Safeguarding Bill 2017, put forward by Independent Senator Collette Kelleher. Measures to tackle financial abuse are included within the bill which also includes for the establishment of an independent National Adult Safeguarding Authority.
A dedicated campaign support number has been established by the HSE National Safeguarding Office at (061) 461 358, should people wish to report concerns about financial abuse.