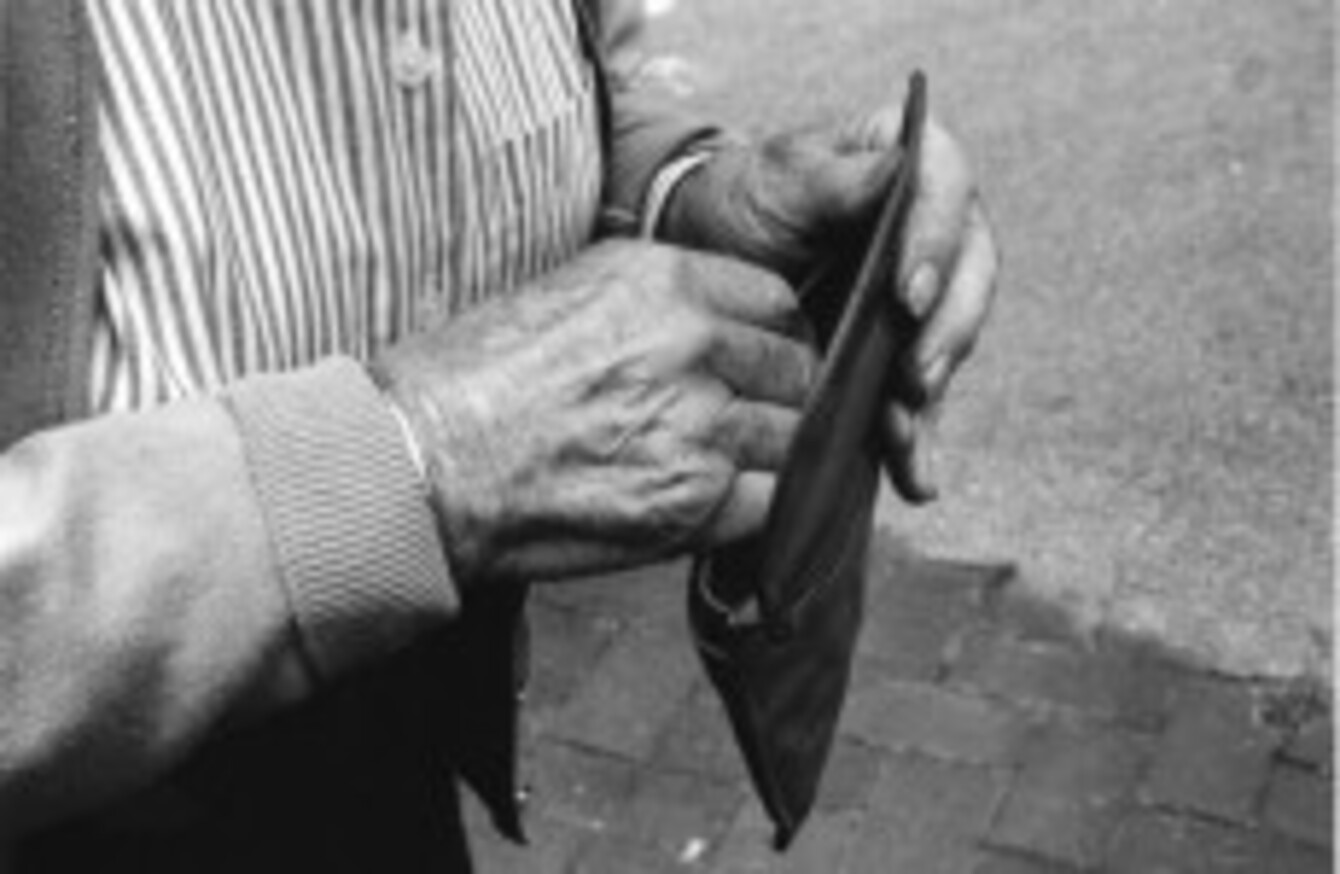 AN ELDERLY MAN brought to a Cork hospital strapped €60,000 to his body in case it would be stolen while he was away from home.
The shocking story was reported in yesterday's Evening Echo, which said that Garda and health sources admitted this is not an unusual occurrence, with many people bringing large amounts of cash with them into hospital.
Patients worried that their homes would be burgled while they were in hospital have been driven to such measures in the past year.
It is believed that some people have been withdrawing their life savings following the banking crisis.
Gardaí have warned people that if they bring a large sum of money to hospital, they should hand it to hospital staff to keep it safe.