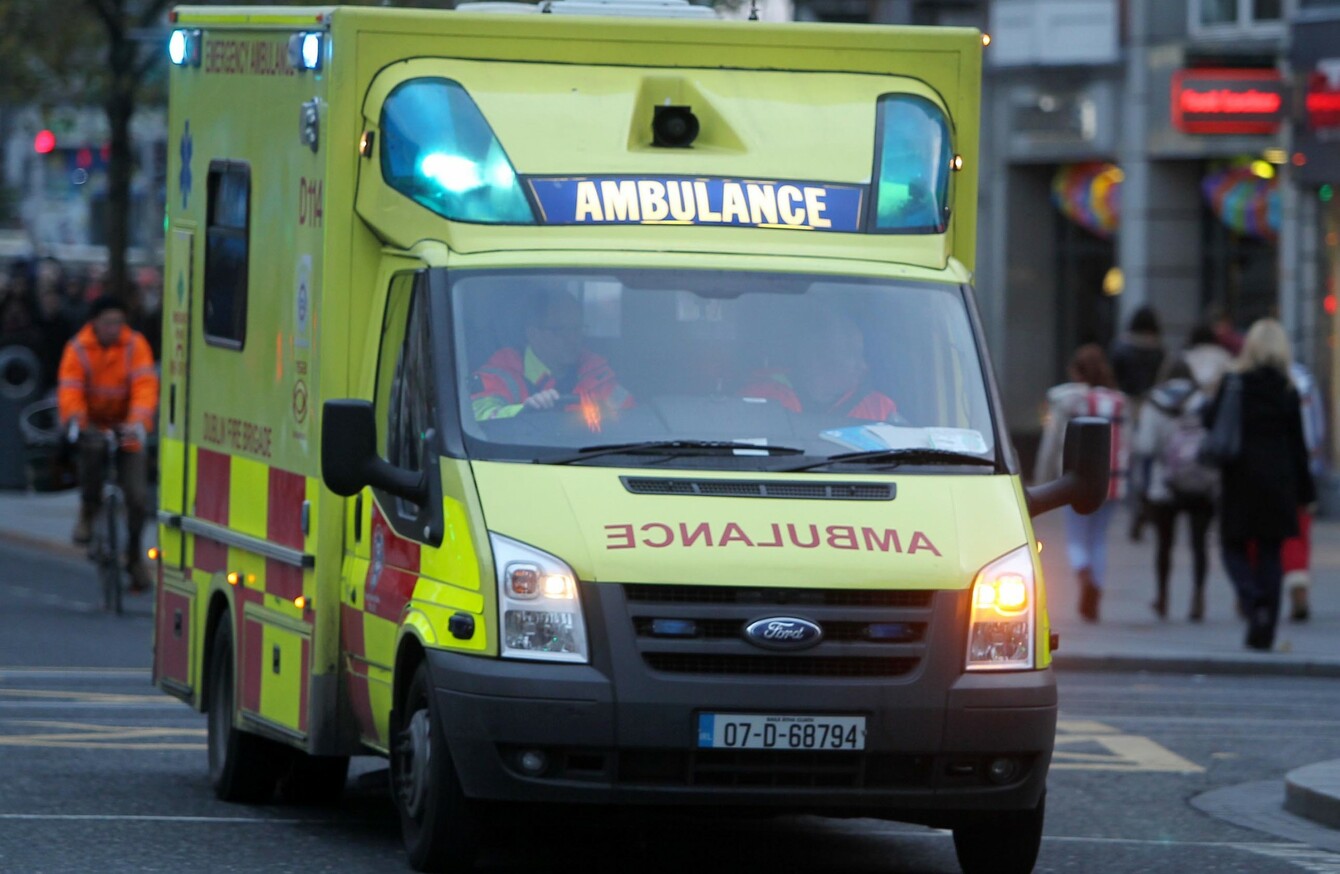 Image: Sam Boal/RollingNews.ie
Image: Sam Boal/RollingNews.ie
AN 85-YEAR-OLD woman was left waiting more than two hours for an ambulance yesterday after she took a fall at her home in Artane, Dublin.
The woman's son, Eddie, called an ambulance at around 11.30am that morning and, more than two hours later, he was live on air on RTÉ's Liveline telling Joe Duffy it still had not arrived.
Eddie said the family had tried to carry his mother into a car to drive to the nearby Beaumont Hospital, five minutes' drive away, but that they were not physically able to lift her.
"She's in pain, she's sitting in a chair and she can't move. It's just terrible to see an 85-year-old lady sitting there like that," he said.
He said the control room had called him back around half an hour later to say no ambulance had been dispatched and that they were extremely busy, but that help would be sent as soon as an ambulance was free.
In the meantime, he was told not to give her any drinks or food.
The elderly woman had a bad fall three years ago and needed surgery on her hip. Her son said he was concerned she had done damage to her hip again.
Investigation
Eddie described his mother as "old school" and "a wonderful woman".
She never complains about anything. She's in pain – she won't tell you she's in pain, but you can see it in her.
He said he and his sister had tried lifting her so they could take her to the hospital, just five minutes up the road, themselves. However, she was in too much pain and they were afraid they would do more damage if they moved her.
Not long after he spoke to Duffy live on air, an ambulance arrived to take the woman to hospital.
A spokesperson for Dublin Fire Brigade said the service was "particularly busy" yesterday and that it was investigating the delay.
Meanwhile, Beaumont Hospital requested off-call ambulance assistance for an hour yesterday due to the high number of people attending the emergency department and requiring admission.
In a statement, the hospital said its emergency department is one of the busiest in the country, and that its practice is to treat all patients with dignity and care.
It urged patients who may be considering coming to the ED to contact their GP instead and, if possible, avoid or delay their visit to the hospital.