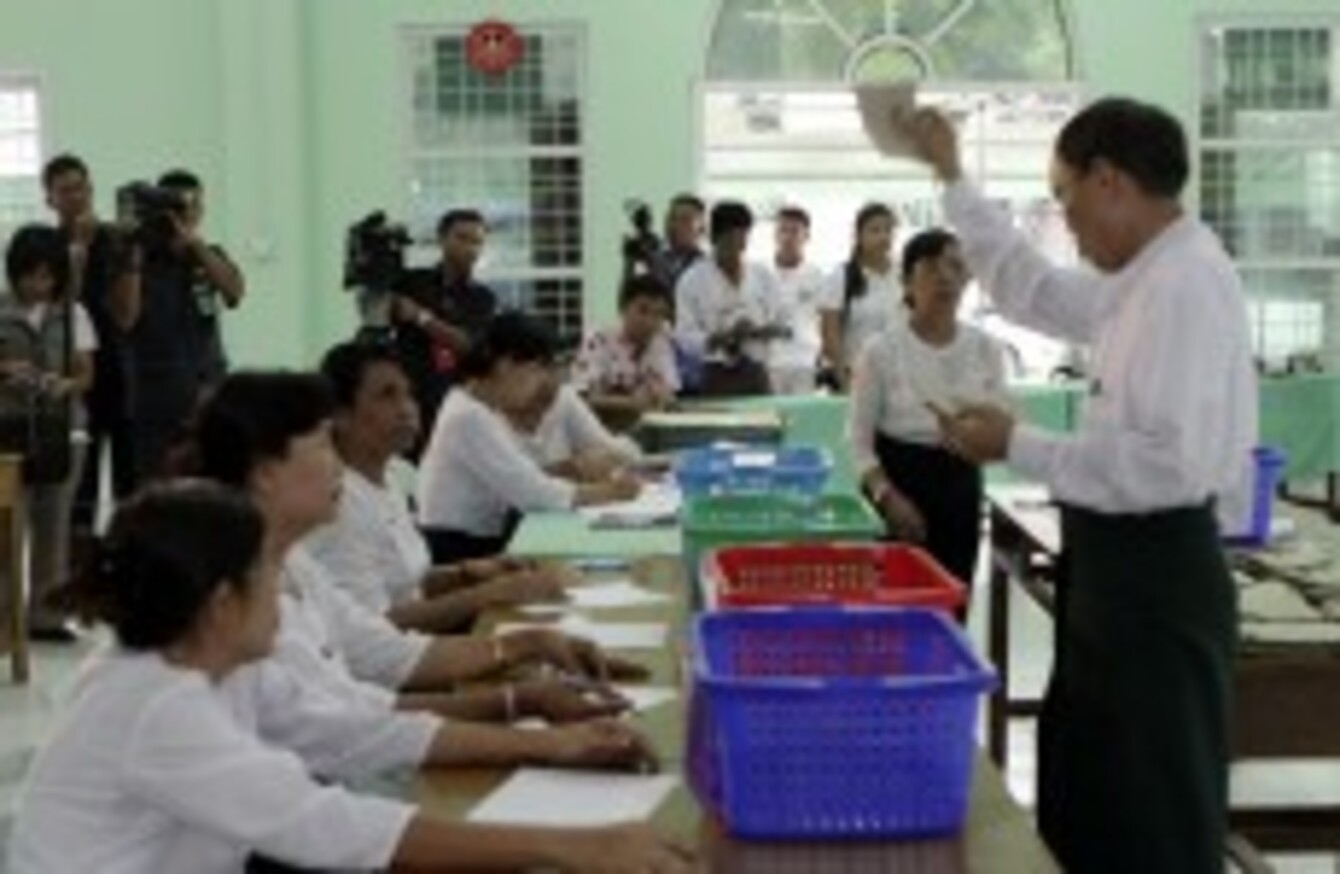 Election monitors watch votes being counted in Burma
Image: Khin Maung Win/AP Photo
Election monitors watch votes being counted in Burma
Image: Khin Maung Win/AP Photo
IRELAND HAS SPENT almost €100,000 on sending people to monitor elections in other countries this year to ensure that they are fair.
The vast majority of money was spent on sending people to Ukraine, but other countries included Serbia, Macedonia, Guinea Bissau, Egypt, Malawi and Kosovo.
Ukraine accounted for more than €60,000 of the €93,000 total, with Ireland sending 17 people to monitor the crucial elections there earlier this year, as part of a delegation from the Organisation for Security and Co-operation in Europe (OSCE).
The cheapest mission was to Kosovo: Ireland sent two people, but neither claimed any expenses at all.
The Department of Foreign Affairs has a roster of around 200 people who are available to participate at short notice in election observation missions organised either by the OSCE or the EU, new Minister for Foreign Affairs Charlie Flanagan said. The people were selected after a public call for applications through the Irish Aid website.
He described the missions as being important for "the promotion of democracy and human rights".
For OSCE missions, the Irish government covers the cost of a daily allowance for food and accommodation and a return air fare.