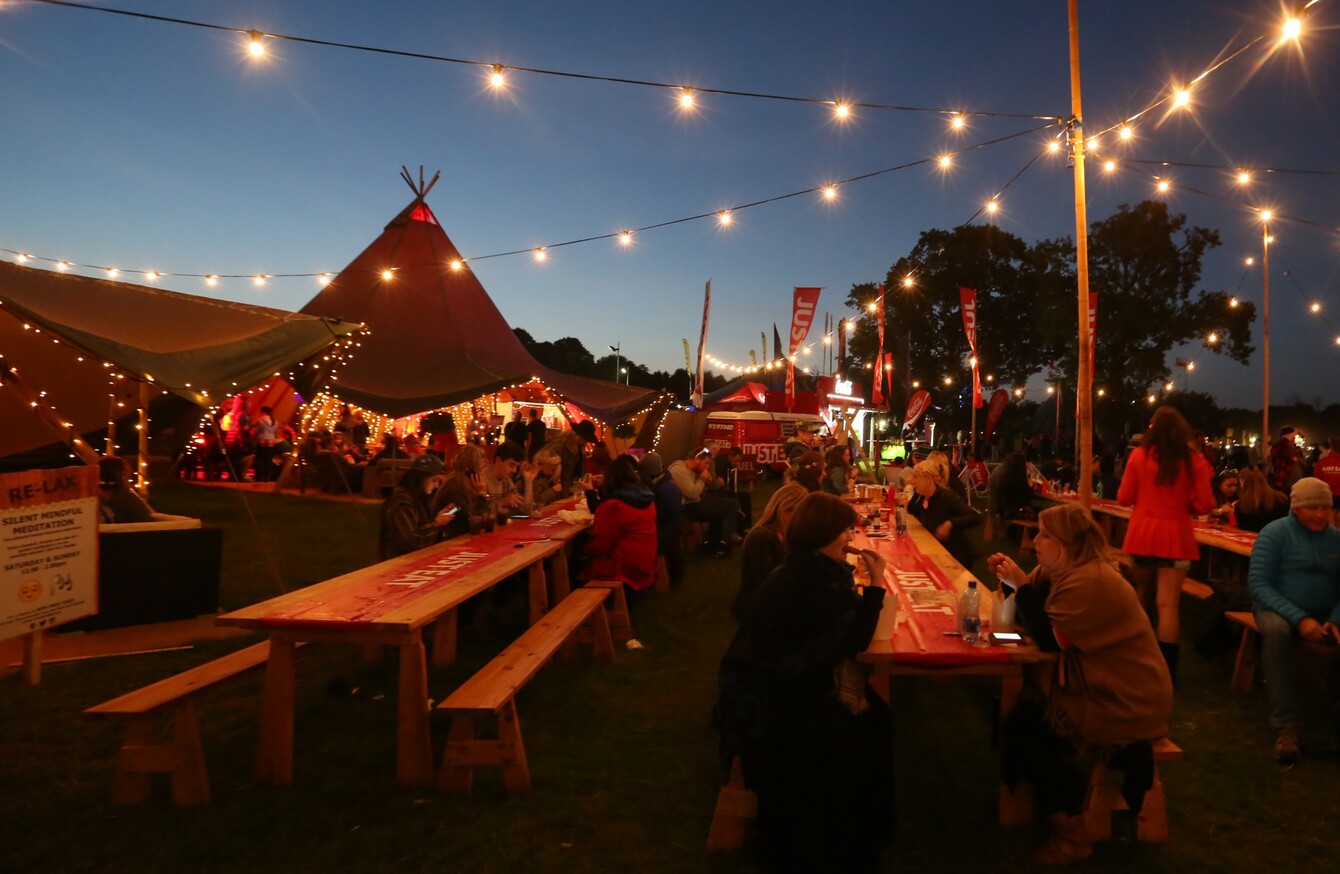 Electric Picnic
Image: Sam Boal/RollingNews.ie
Electric Picnic
Image: Sam Boal/RollingNews.ie
A 'VULNERABLE' MAN with a learning disability who allowed his bank account to be used in an Electric Picnic tickets scam has been put under probation.
Jonathan McLoughlin (34) of Sheephill Park, Blanchardstown, Dublin pleaded guilty at Dublin Circuit Criminal Court to aiding and abetting an unknown person in the commission of the offence of deception in August 2013.
Judge Patricia Ryan said yesterday she wanted to stress that McLoughlin was not the "orchestrator of this scam" but was taken advantage of because he had a bank account and a learning disability.
"The court has been told of Mr McLoughlin's difficulties and he was taken advantage of because of those difficulties," she said.
She said this was a "nasty offence" on young people who were looking to attend the Electric Picnic concert as they had sent their money "in good faith" but had not received the tickets.
The €1,845 which McLoughlin had attempted to withdraw from the bank has since been dispersed between the injured parties, the court heard.
Dublin Circuit Criminal Court heard that one of the women who was duped later wrote a song about it and posted it on YouTube. The video became a hit and led to her receiving free tickets to the Electric Picnic concert.
'Take the rap'
At the sentence hearing Detective Garda Patrick Traynor agreed with Lorcan Staines BL, defending, that although McLoughlin told gardaí he would "take the rap", officers weren't "totally convinced" by his admissions and were satisfied that someone else was involved.
Staines said that McLoughlin had been getting a small amount of cannabis "on tick" at the time and he was asked for his bank card and account details. The detective accepted that this explanation was "reasonably possible".
Detective Garda Traynor told Cormac Quinn BL, prosecuting, that the scam involved the advertisement of tickets for the Electric Picnic on the DoneDeal website. An unknown man also contacted people who had posted ads themselves looking for tickets.
Another victim was conned into transferring cash to McLoughlin's account for a car engine after he placed an ad on the same website looking for one.
A total of €2,630 was lodged to McLoughlin's account, a large proportion of which was later withdrawn by use of his card in various ATMs.
When gardaí were contacted by those people affected by the scam and provided with details of the bank account, a stop was put on the account and no further withdrawals could be made by ATM.
On 30 August 2013 McLoughlin arrived at his local bank branch to withdraw the balance of €1,845. The bank alerted the gardaí and officers came to the bank to speak with McLoughlin. He was not arrested until the following February when he made admissions.
Detective Garda Traynor said gardaí were never able to confirm who made the withdrawals through the ATM and no other person has been charged with the offence.
Judge Ryan accepted that a psychological report outlined that McLoughlin has an intellectual disability. She said she was taking into account as mitigating factors McLoughlin's guilty plea and the fact that he was a "vulnerable person."
More from the courts: