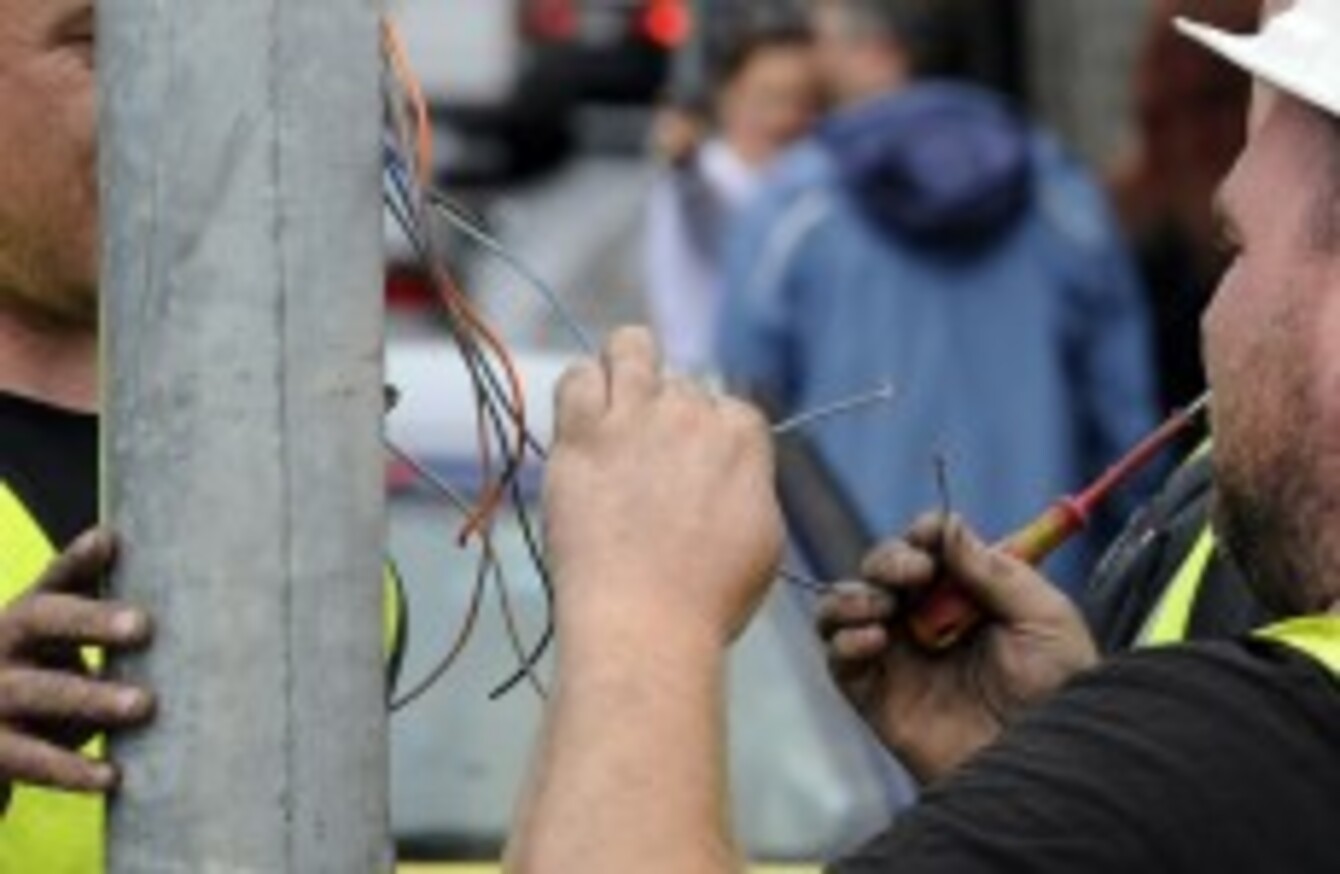 Image: Sasko Lazarov/Photocall Ireland
Image: Sasko Lazarov/Photocall Ireland
THE UNION REPRESENTING 6,500 electricians has said the threat of a national strike has "receded significantly" following talks with the main employer bodies.
General Secretary of the Technical Engineering and Electrical Union (TEEU), Eamon Devoy, welcomed the intervention by the Labour Relations Committee's Kevin Foley.
"Mr Foley identified the need for a new Registered Employment Agreement as the best means of restoring stability in the electrical contracting and the proposals he put forward on the basis that new legislation is pending is acceptable to us if the employer bodies confirm their acceptance of the LRC proposals over the weekend," he said.
Under the proposals put forward today, employer bodies would have to withdraw any claim for a ten per cent pay cut. In return, the TEEU will agree to withdraw its 4.9 per cent pay increase claim for the moment with the intention of pursuing it through new legislation.
The two employer organisations are to recommend the LRC proposals to their members over the weekend and if they are accepted, the TEEU executive management committee will meet on Monday and agree to withdraw notice of a national strike.
"However", Devoy warned,"the decision to undertake strategic strikes will remain in place against employers who remain non-compliant with the national collective agreement for the electrical contracting industry."