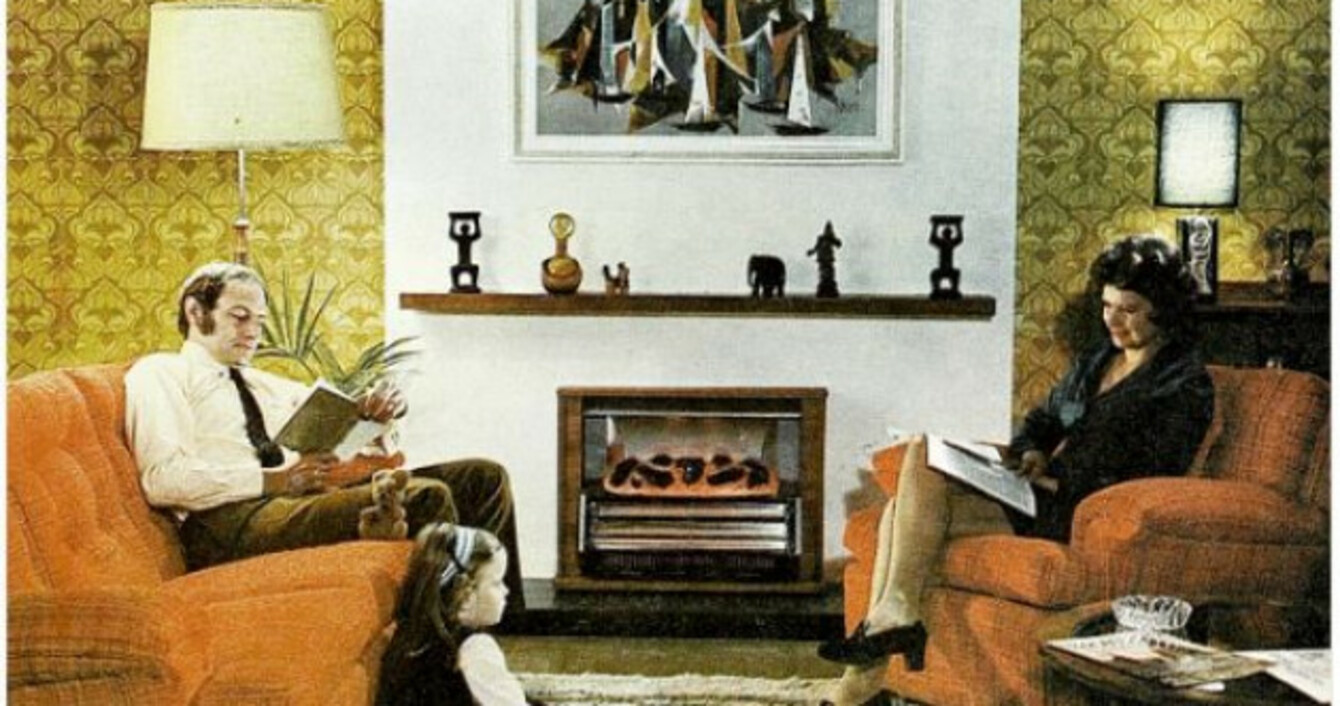 Image: ESB
Image: ESB
FROM HARNESSING EVIL to setting houses on fire – people had many fears about electricity when it first arrived in Ireland.
Those who lived in thatched houses were worried their homes would catch fire, while others were sceptical about its power as switches were known as "the wizard on the wall".
A new exhibition, Electric Generations, looks at the story of electricity coming into Irish homes.
Exhibition co-organiser and Head of History at the University of Hertfordshire Ciara Meehan told TheJournal.ie, "When electricity first came to Ireland, people didn't know what it was about and there was a bit of a black magic fear.
It was powerful, it was new and people didn't know what to make of it.
Court cases and asylum records from the late 19th and early 20th centuries show the more extreme cases where people were concerned about electricity being an evil power akin to witchcraft.
One of the examples in the exhibition is of a woman who believed that the telegraph wires were continually speaking to her and annoying her.
Fear, functionality, freedom
The exhibition also looks at how Irish people overcame that initial fear and how ESB then began focusing on the functionality of electricity, before promoting how it could give freedom – which was mostly targetted at housewives.
Meehan said, "ESB made a lot of advertisements about the safety side of things and how an electric fire is a lot safer than an open flame.
"As consumers increase, there was then a shift where it was about electricity being functional.
You're going from people being afraid, to people seeing it as being functional and then giving freedom. The whole idea of the glamorous housewife being able to throw dinner parties and electricity is a lifestyle choice at that stage.
The washing machine freed women from hand washing, while the fridge meant people could shop less and keep food fresh. The electric cooked also meant a cleaner kitchen with no flame or smoke.
The old ways were portrayed as time-consuming, back-breaking, slow and inefficient. The exhibition describes how from the 1930s, ESB educated people about the benefits of electricity in the home and promised to give women a new outlook on life and a release from domestic drudgery.
Toasters, kettles, electric cookers, vacuum cleaners, irons and electric fires all became part of the functional kitchen.
Meehan explains: "The kitchen had changed at that point. It used to be hidden away from the rest of the house and you didn't entertain there but with electricity and new building designs in the 60s, the functionality of the kitchen changes.
"It becomes a social setting. You invite people in and you want to be able to show people something.
All the electric objects became extension of a housewives appearance. They are all put out on display as well, things aren't hidden away like they are now.
"It was a sign of success and showing you were very modern."
Electric Generations opens in Dún Laoghaire on Monday 2 October and will run until Saturday 2 December before going to the Irish World Heritage Centre in Manchester in March.