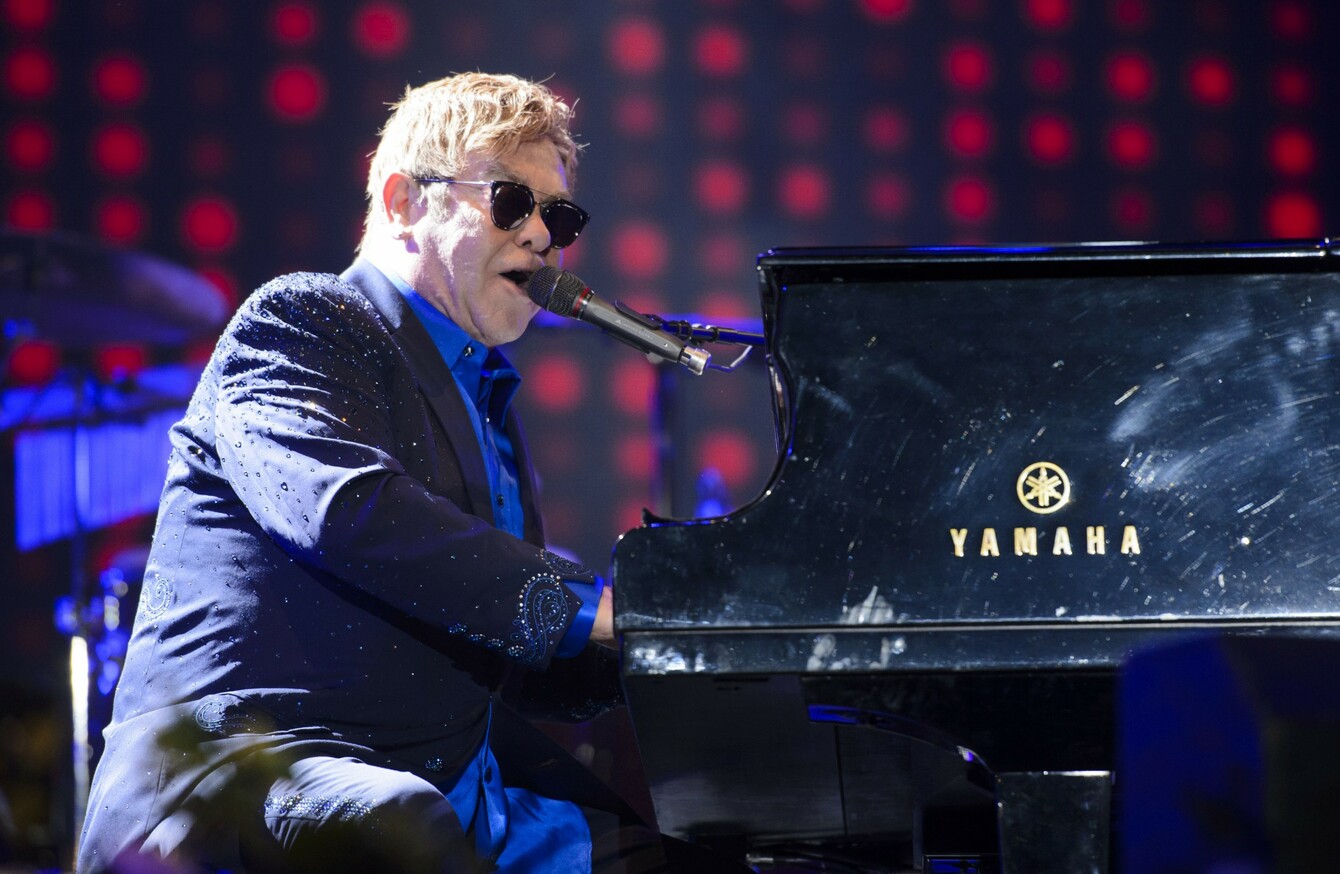 Elton John on 11 September 2016 in Hyde Park
Image: Matt Crossick/PA Wire/PA Images
Elton John on 11 September 2016 in Hyde Park
Image: Matt Crossick/PA Wire/PA Images
A RADICAL ISLAMIST who considered plotting a bomb attack at an Elton John concert in Hyde Park on 11 September last year has been given a life sentence today.
Haroon Syed (19), from west London, pleaded guilty at an earlier hearing to planning a terrorist attack between April and September 2016.
He was ordered to serve at least 16 and a half years in prison at England's Old Bailey central criminal court today.
He admitted to carrying out internet research of potential targets and tried to source weapons that he could use in the attack.
According to the Crown Prosecution Service (CPS), Syed used social media to speak to someone he believed to be a like-minded supported of Isis who would be able to help him carry out his attack in London.
On 18 April 2016, Syed wrote:
Two things. Number one, machine gun and we need someone who can make a vest, you know the dugma button one.
So after some damage with machine guns then do itishadi (martyrdom) … that's what I'm planning to do.
Syed's messages were snared by secret service agents before he was able to carry out any attacks.
He applied for bank loans allegedly for a motorbike (£4,000), a wedding (£2,000) and home improvements (£2,000); all of which were declined.
The prosecution argued these were actually to fund his terrorist plans.
Syed also accessed a number of graphic and extreme videos and images on his mobile phone between April and September 2016.
He used search engines to look up words like 'Isis' and watched footage of terrorist attacks.
On 20 August his web history showed a page entitled 'WATCH: ISIS Executes 'Crossdresser' & Beheads 'Apostates'', and on 22 August he accessed a page called 'WATCH: 'ISIS Child Suicide Bomber' Attacks Wedding in Gaziantep, Turkey'.
Just before he was arrested Syed was searching online for potential targets including "busy area in London", Oxford Street and an Elton John concert in Hyde Park.
Deputy head of the counter terrorism division, Deb Walsh said:
"Haroon Syed is clearly a danger to the public who was prepared to carry out indiscriminate attacks against innocent people.
"The compelling evidence presented by the CPS left him with no choice but to plead guilty."