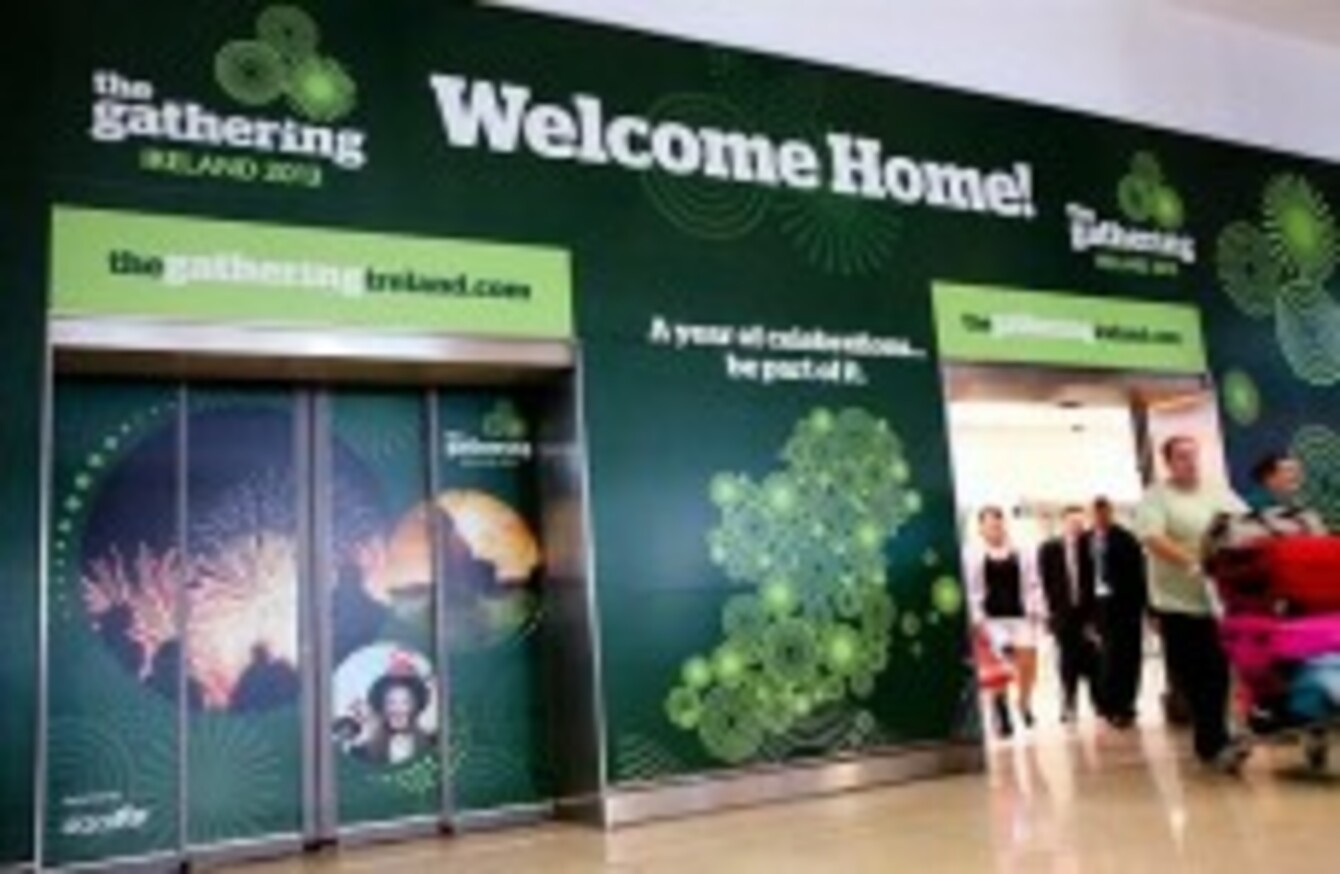 The arrival gates at Dublin Airport.
Image: DAA
The arrival gates at Dublin Airport.
Image: DAA
SPONSORSHIP OF THE upcoming Emerald Isle Classic is costing Irish tourism initiative The Gathering over €600,000.
They are estimating, however, that Saturday's game is set to give a €100 million boost to Ireland's economy.
While American viewers can see the game on CBS, ESPN are also due to show it. The television ads which promote Ireland as a tourist destination are due to reach an estimated audience of three million people.
Speaking to TheJournal.ie, Áine Kavanagh, spokesperson for The Gathering 2013, explained what being the 'presenting partner' actually means. "It's a language thing," she says. "The presenting partner entitles us to certain broadcast opportunities."
One of these 'broadcast opportunities' is set to include a pre-recorded message from Minister for Transport, Tourism and Sport, Leo Varadkar, TD.
Saturday's game between Notre Dame and Navy is a sell-out. A pair of tickets had been on sale on eBay earlier today with a starting price of €700. No bids were made, however.
Speaking of reports that the game was set to see the busiest day ever in Dublin Airport, Paul O'Kane of the DAA told TheJournal.ie that this wasn't the case, citing last years Europa League final as one occasion which resulted in greater numbers, where "pretty much everyone was flying in for that game".
He did confirm, however, that this Sunday was set to be particularly busy, with approximately 85,000 people traveling through the airport.