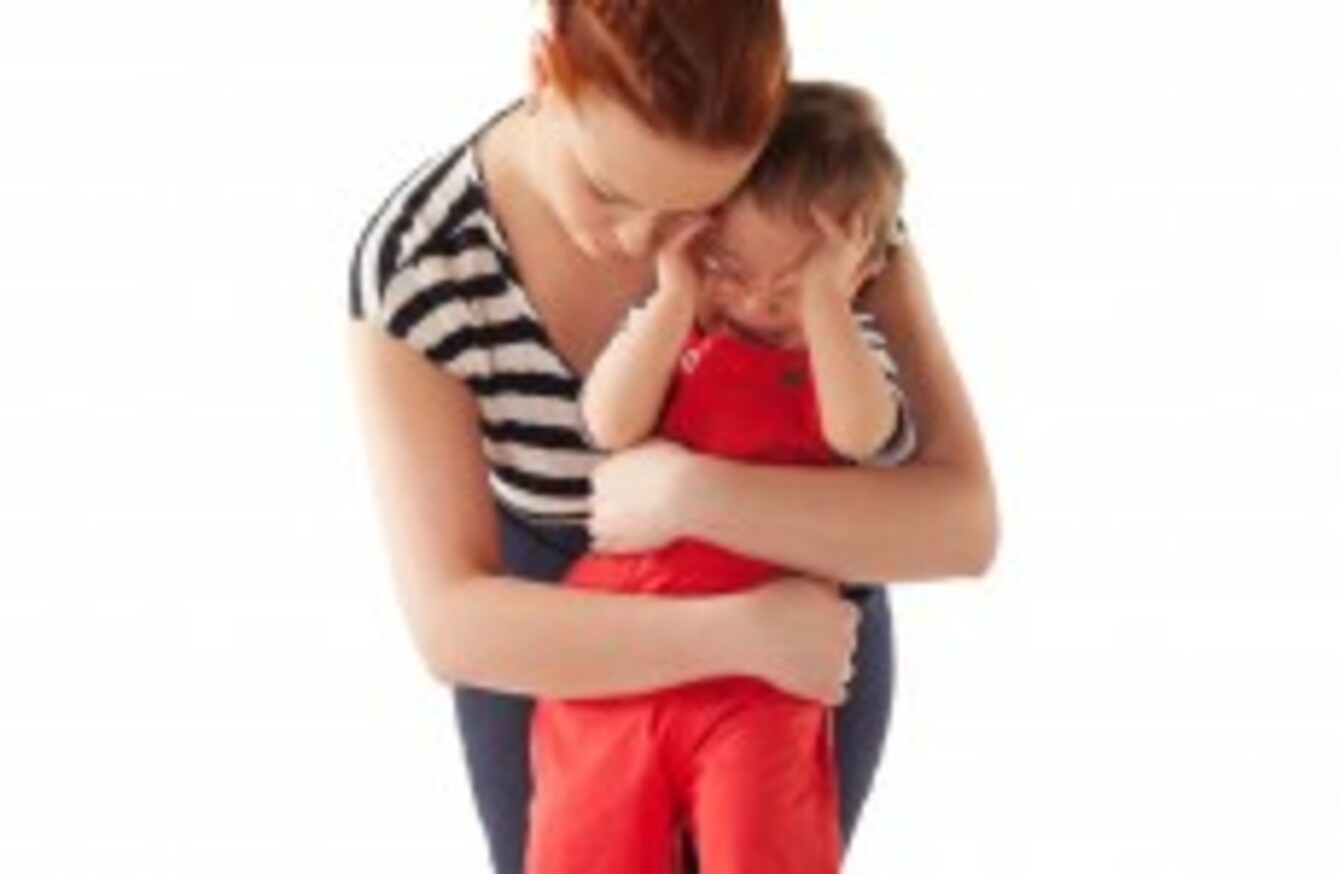 File Photo
Image: mother and child via Shutterstock
File Photo
Image: mother and child via Shutterstock
DURING THE WEEK the stories of people living in difficult situation due to the housing crisis were highlighted.
On Monday TheJournal.ie heard the plight of mothers who are living in unsuitable emergency accommodation with their children.
They were evicted from their homes due to rent increases.
The mothers explained that the emergency accommodation was damp and filthy and that children were in hospital as they were getting chest infections due to the conditions.
Meanwhile children's charity Barnardos also issued their annual report on the same day.
It stated that the housing shortages are driving up rental prices and as a result are leading families to live in emergency accommodation and become homeless.
Mothers and their stories
Last year a mum of six who was a victim of domestic violence left the family home and presented as homeless to escape the violence she was facing.
After eight months in a refuge she could not get private rented accommodation and eventually returned to the family home because there was no other real choice for her.
Aoife
Aoife and her four year old son had been living with her mother and her five children.
There was severe overcrowding and conflict in the family home.
Aoife then presented herself as homeless.
She has no addiction issues and despite receiving support to access private rented accommodation this proved impossible as landlords would not take rent allowance.
Jackie 
Jackie and her three-year-old son are currently living on the couch in the family home.
There are seven other people in the house.
Jackie and her son must wait until the last person goes to bed before they can sleep on the couch and they must then be up before the first person wakes.
She is now considering presenting herself as homeless.
Claire
Claire has three young children.
She's currently living in local authority housing but there's significant antisocial behaviour on the street.
Claire is too nervous and frightened to report the behaviour to the local authority or the Gardaí.
She's now considering surrendering her tenancy and going homeless to get away from it.
Emergency Accommodation 
The number of families in emergency accommodation is increasing steadily.
More than 1,350 parents and children are without their own home in Dublin.
Landlords are increasingly unwilling to accept rent supplement tenants when other tenants are available.
Subsequently there is a real shortage of appropriate accommodation.
There are also no homes available when family size gets bigger, in one case a family of 11 is living in a three bed house.
There were 10,000 rental properties advertised in Dublin in the first four months of this year compared to 18,000 in the same four-month period in 2012.
Rents have risen by an average of 9 per cent since 2013 but have gone up 14 per cent in Dublin City Centre.
Recommendations 
Barnardos believes that certain measures need to be taken immediately to address the situation, such as:
Improving the emergency accommodation provisions to meet the needs of families
Assessing and rolling out the Housing Assistance Payment as a matter of urgency
Addressing the discrimination towards rent supplement tenants by fully resourcing the Private Residential Tenancy Board to intervene on behalf of individual families
Introducing rent controls to ensure rent prices rise in line with inflation
Improving standards of private rented accommodation by establishing a certification system 
Expedite the construction of social housing to make inroads into the waiting lists.
CEO of Barnardos, Fergus Finlay said, "If we're going to reverse the impact of the last few years, we need proper investment in housing services across the board and we need it now."