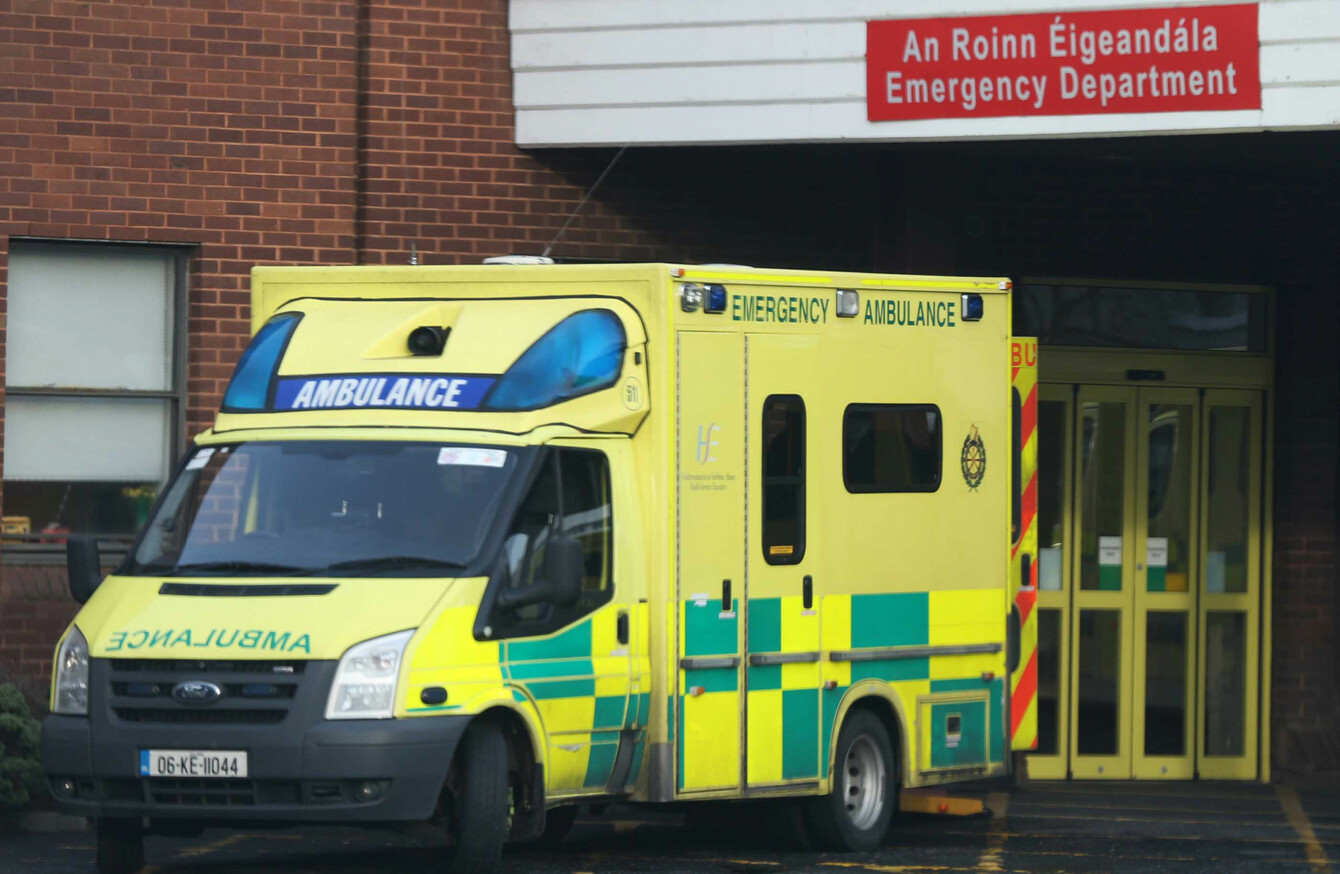 Image: Leon Farrell via Rolling News
Image: Leon Farrell via Rolling News
THE HSE IS asking people to consider whether they really need to visit an Emergency Department as it said there has been a sharp increase in attendances today in the aftermath of Storm Emma.
The HSE National Crisis Management Team met again today to assess progress on the restoration plan for health services in the aftermath of Storm Emma.
During the course of Storm Emma, the HSE saw a 41% reduction in attendances at Emergency Departments due to people being unable to travel.
Consequently, it is already seeing a sharp increase in Emergency Department attendances today with 507 people awaiting admission to hospital.
The HSE stressed that there are regional variations to these numbers as not all areas of the country were hit as badly by the storm. For example, in Letterkenny, five people were waiting for admission this morning compared to 45 in Cork University Hospital.
It noted that the areas of Kildare, Wexford and Wicklow are still experiencing difficulties with access following the storm and it is asking people to remember that the recovery of HSE services in these locations will be slower than that of the rest of the country.
The HSE is asking people to consider whether they really need to go to an Emergency Department and if there is an alternative service they can avail of.
For example, if your injury is minor in nature, where you might need stitches or where you have sprained your ankle, the HSE has a number of Minor Injury Units across the country.
Back to normal
The HSE is asking people to understand that the National Ambulance Service continues to be under pressure and is prioritising emergency calls.
The HSE has cancelled all non-urgent surgeries planned for tomorrow. It has said there is no need for patients to contact the hospital as they will be contacted over the coming weeks to reschedule their appointment.
Non-urgent surgeries planned for the remainder of this week will be reviewed tomorrow by hospitals at local level.
Outpatient appointments have recommenced across all hospitals and day surgery has recommenced in some of the country's acute hospitals.
Home care provision has also been affected by the heavy snowfall. The HSE is asking people to consider checking in on elderly or vulnerable members of the community and to make sure they have supplies of food, fuel, water and medicines while the HSE returns home care services to normal levels.
Defence Forces
The Defence Forces has also provided an update on its services today.
It said it deployed 1,566 personnel and 506 vehicles in a range of tasks to support the civil authorities during the recent extreme weather.
A total of 33 vehicles and 139 additional personnel were deployed today, supported by Defence Forces personnel in barracks around the country.
The focus of Defence Forces operations today was to enhance mobility on secondary and tertiary routes in support of county councils, in particular, in Wexford, Wicklow and Kildare.