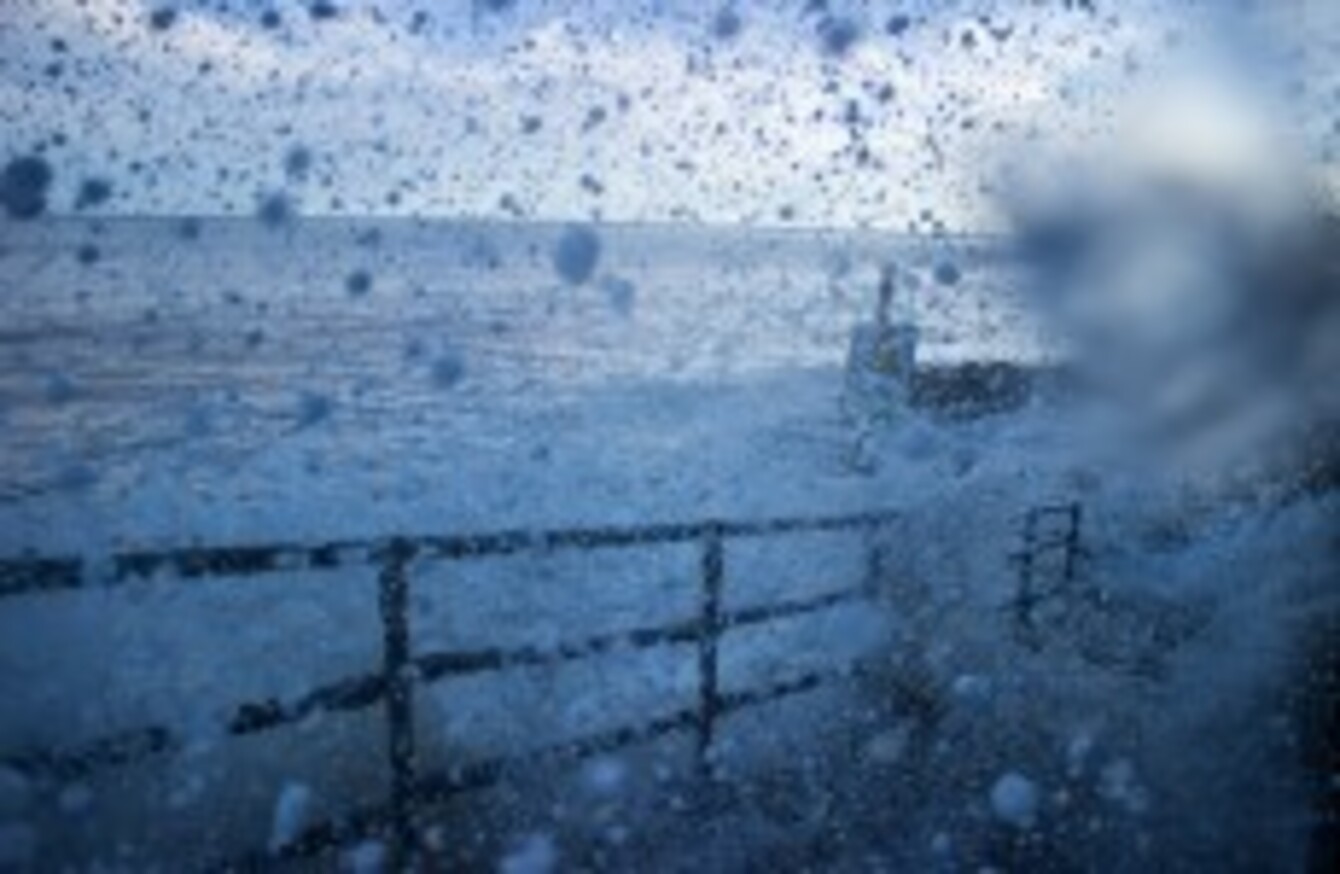 Image: Stephen Devine
Image: Stephen Devine
THE SCALE OF the damage caused in Galway by the recent storm weather has spurred one Senator to call on the Government to provide emergency funding to communities.
The bad weather is set to continue tomorrow, with coastal areas warned that high tides are expected.
Met Éireann said that there will be some scattered showers at Atlantic coastal counties today, but tomorrow heavy rain will spread northeastwards, accompanied by gale-force south to southeast winds.
The rain will turn to heavy showers late tomorrow afternoon, and the wet and windy weather will continue into Monday. Coastal flooding will continue to be a threat into the beginning of next week.
Recovery effort
Sinn Féin Senator Trevor Ó Clochartaigh has called on the Minister for the Environment to make emergency funding available for people and communities affected by storm damage.
He was speaking in Galway following a tour of premises affected by storms and flooding, where he said he saw "huge damage done to premises, roads, seaside amenities and other essential infrastructure".
The Salthill area was particularly badly damaged by the high tides and flooding, as were rural coastal areas.
"Townlands have been cut off, beaches and promenades washed away, business premises devastated and it is clear that the full extent of the storms force has yet to be understood," said Senator Ó Clochartaigh.
Other areas around the country were also badly affected, including Lahinch in Co Clare, and the Dublin coast. Cork also experienced some flooding.
With high tides expected this weekend, communities are on alert and sandbags are in place in vulnerable areas.
The Senator said that it is very clear "that the scale of the damage will mean that local authorities, communities and business people will need extra support" for the clean-up.
As of yet we haven't heard anything from Government as to how they intend to help out. A senior Minister should immediately visit the areas affected to get a sense of the devastation being felt and the huge clean up operation that is underway,
He added that "local authorities and communities shouldn't be expected to pick up the tab for [the clean-up and recovery effort] by themselves.