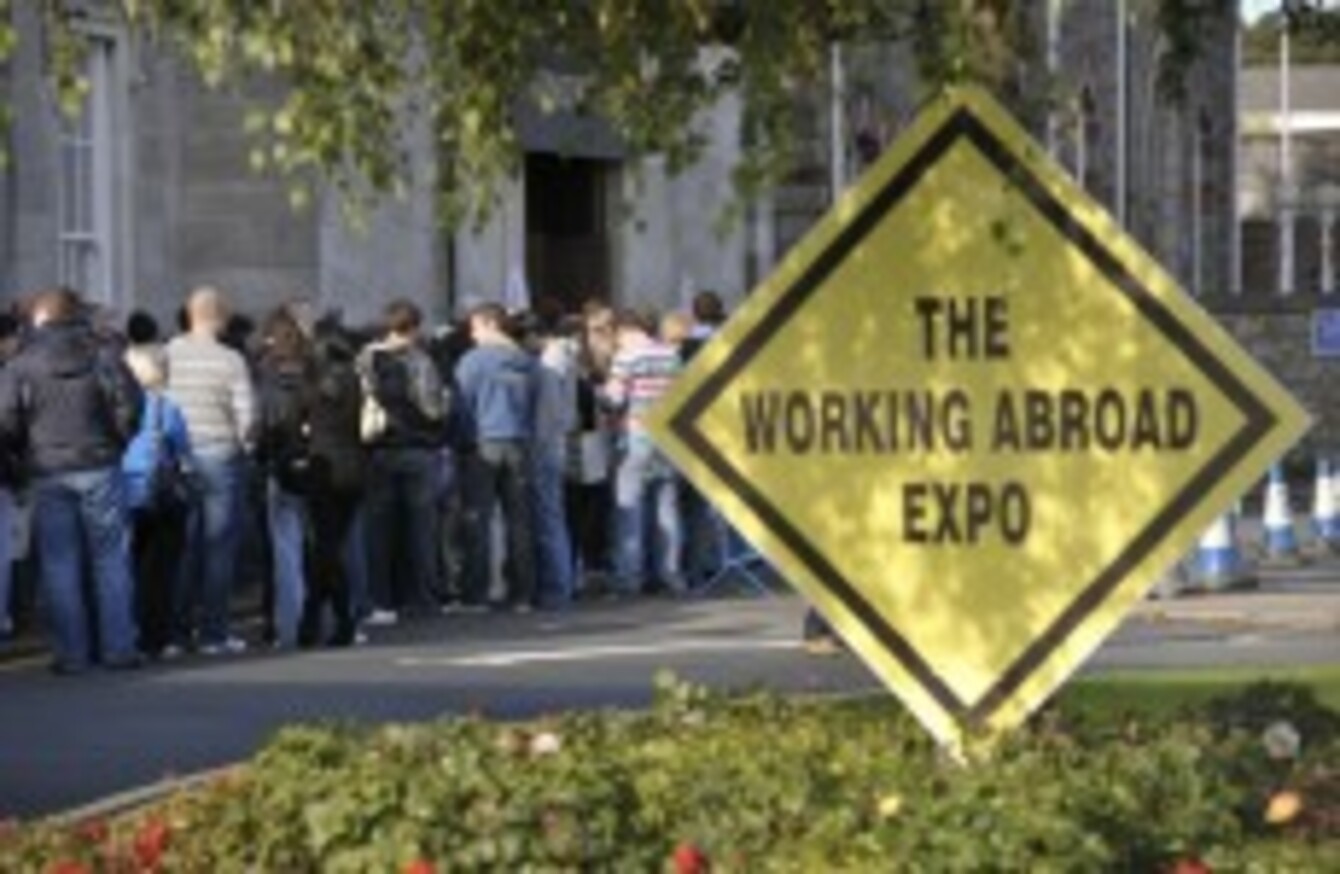 Image: Sasko Lazarov/Photocall Ireland
Image: Sasko Lazarov/Photocall Ireland
LESS THAN ONE in five emigrants were unemployed before they left Ireland over the last year, according to new figures published today by the Central Statistics Office (CSO).
Conversely, 76% who left the country over the last 12 months described themselves as students or in work in the period leading up to their emigration.
Overall, the number of Irish citizens leaving the country between April 2013 and April 2014 was 40,700 – a decline of 20% from the year before.
Net migration is at -21,400, with 60,600 people entering the country and 81,900 (people of all nationalities) leaving it.
This continues improvements in 2012 and 2013, but remains a far cry from 2007, when net migration was 142,900, or 2009 – the last year there was more immigration than emigration, with a net figure of 1,600.
For the first time, the CSO is releasing data on the economic status and education of those who have emigrated from Ireland (not necessarily Irish citizens) over the last six years, based on self-description.
The figures show that:
Just 16% of emigrants said they were unemployed prior to leaving
38% were students, and 38% said they were in work
Nearly half (47%) said they had a 3rd level education
36% had a secondary education or lower
8% had a post-Leaving Cert (PLC) education
Taking into account net migration, births and deaths over the last 12 months, the population of Ireland has reached 4,609,600 – a slight increase of 16,500 from 2013.
Responding to the fact that Irish emigration had dropped by 20% since last year, Labour Senator Lorraine Higgins said the figures showed young Irish people are "more assured" and optimistic about their futures.
We should take heart from these figures as they point to an increased confidence in the Irish economy, with greater numbers of people choosing to stay in the country and build a future here.
It is an extremely strong indication that the mass emigration that has dogged this country for years is beginning to turn around in a serious way.