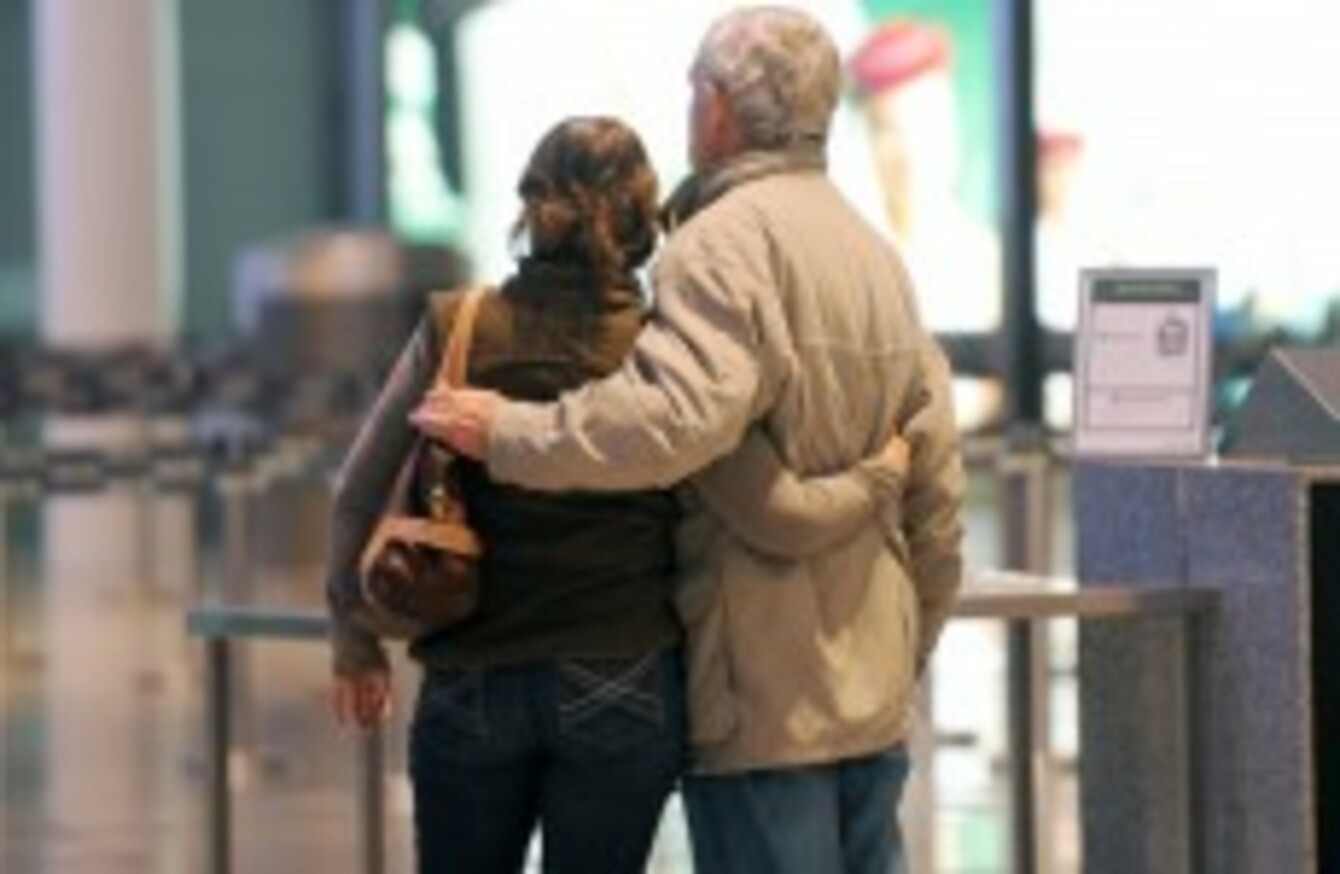 Image: Laura Hutton/Photocall Ireland
Image: Laura Hutton/Photocall Ireland
ONE IN FOUR rural households have seen someone emigrate since the economic crash, according to a major new study into emigration.
As well as an urban/rural divide, the study found clear evidence of a 'brain drain' with highly educated people choosing to leave the country for work: while 47 per cent of people aged between 25 and 34 have a third level qualification, the figure shoots up to 62 per cent when it comes to recent Irish emigrants.
In one perhaps unexpected finding, researchers at University College Cork found that almost half of the people leaving were not unemployed, but were stuck in dead-end and poorly-paid jobs with limited prospects.
UCC researchers found Irish people are more likely to emigrate than almost every other western country in the EU – except for Portugal – despite having lower unemployment figures than countries like Spain and Greece.
Almost one fifth of emigrants surveyed had worked in a job related to the construction industry, signifying how devastated the sector was by the implosion of the property bubble.
Although 40 per cent of all recent emigrants would like to return to Ireland in the next three years, only half of those say that it is likely to actually happen.
Researchers said that the study highlighted how complicated a topic emigration is and how nuanced the experience of emigration can be. In a report published today – which will be livestreamed at a conference here –  the UCC researchers said that while educated young people are often portrayed in the media as being the 'typical' emigrant', there are many different types of people who leave.
The figures echo recent findings from the Central Statistics Office which found that 243 people are leaving Ireland every day, with one leaving every six minutes. The UK remains the most popular option for emigrants, followed by Australia, the US and Canada.
Researchers collected demographic and cartographic data before knocking on more than 2,400 doors across Ireland, collecting data from emigrants and surveying intending emigrants at jobs fairs.